The EA888 is an efficient and advanced engine developed by the Volkswagen Group. The four-cylinder turbocharged gasoline engine first appeared in 2004 and has been used by various vehicle brands, including Volkswagen, SEAT, and Audi. Over time, the engine has undergone several improvements and upgrades to become one of the most reliable and versatile engines in the global market.
This article will outline the crucial details buyers need to know about the EA888 engine, including its specifications and design, applications, performance, and problems.
Table of Contents
What is the EA888 engine?
EA888 engine specifications and design
EA888 engine applications
EA888 engine performance
Common problems with the EA888 engine
Summary
What is the EA888 engine?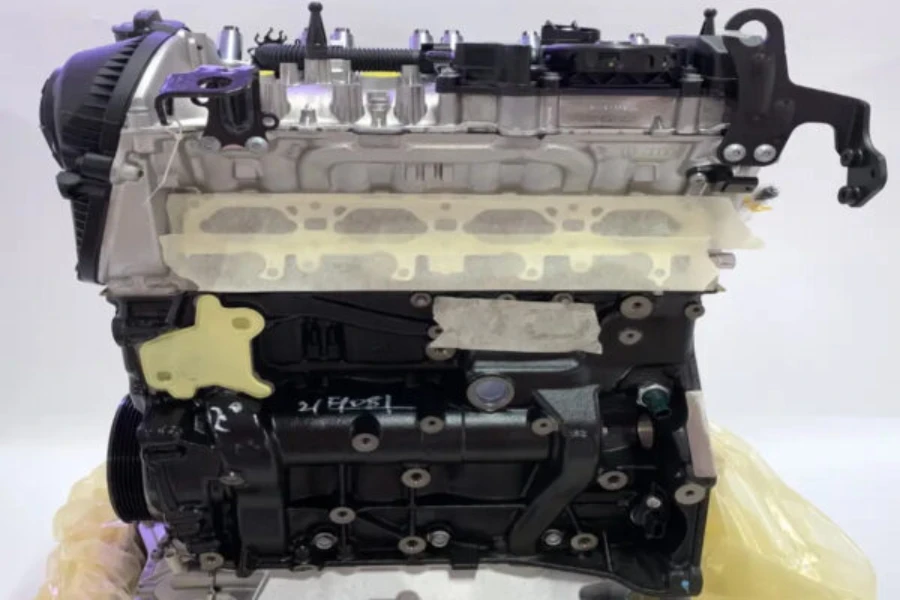 The EA888 is a four-cylinder turbocharged gasoline engine created by the Volkswagen Group. It was first used in 2004 but has evolved with various enhancements since then. The engine became popular due to its spectacular performance in vehicles from brands such as Volkswagen and SEAT.
EA888 engine specifications and design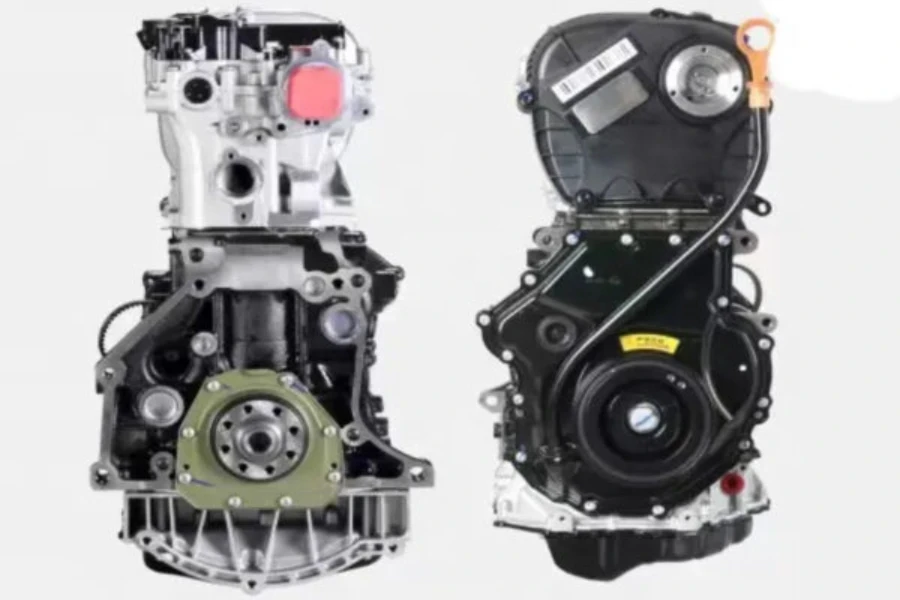 The EA888 engine has several variations, each designed with different specifications. In general, however, the engine is known for its:
Lightweight construction – It is made of cast iron, which is lighter than the previous cast-iron block.
Turbocharging – Its single-scroll turbocharger increases power output and throttle response.
Direct injection – This delivers fuel directly into the combustion chamber for improved fuel efficiency and reduced emissions.
Dual overhead camshaft – A DOHC valvetrain improves engine breathing for greater control over the engine's valve lift and timing.
Electric wastegate – This improves the turbocharger response, reducing turbo lag.
Engine management system – A Bosch MED17 engine management system controls the engine's ignition timing and fuel injection to optimize efficiency and performance.
Below are the specifications for the latest version of the EA888, the Gen3B:
Configuration: Inline four-cylinder
Displacement: 2.0 liters
Valvetrain: DOHC (dual overhead camshaft
Turbocharger: Single-scroll turbocharger with an electric wastegate
Fuel delivery: Direct injection
Power output: 228 horsepower at 4700-6200 rpm (US version)
Bore x stroke: 82.5 mm x 92.8 mm
Torque: 258 lb-ft at 1500-4500 rpm (US version)
Engine block: Cast iron
Compression ratio: 9.6.1
Engine management system: Bosch MED17
Cylinder head: Aluminum alloy
EA888 engine applications
1. Volkswagen models that use the EA888 engine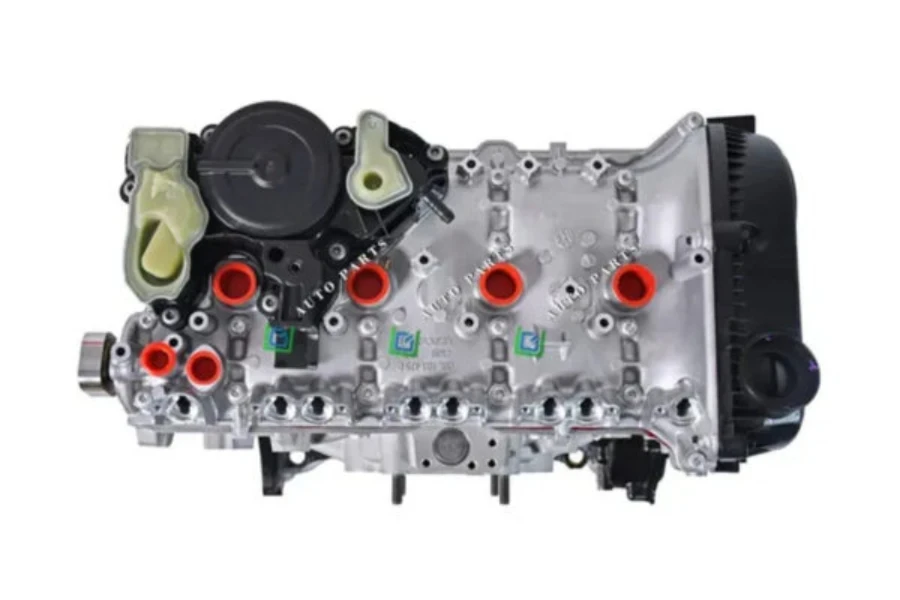 The EA888 engine has been included in various Volkswagen models since its release. Examples include:
Volkswagen Golf GTI Mk6, Mk7, and Mk8
Volkswagen Jetta GLI
Volkswagen Passat B6, B7, and B8
Volkswagen Tiguan
Volkswagen Arteon
2. Audi models that use the EA888 engine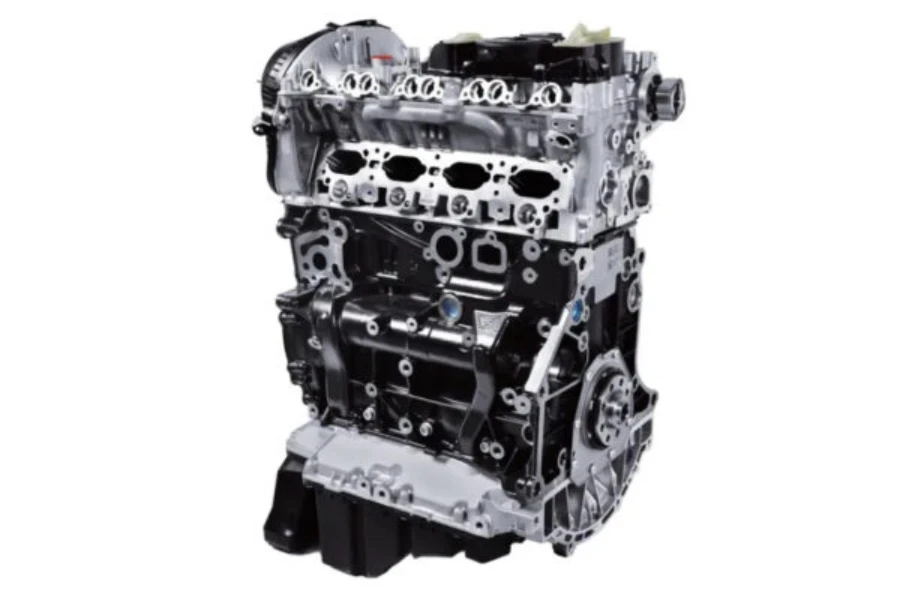 Examples of Audi models that use the EA888 engine include:
Audi A3 8P and 8V
Audi S3
Audi TT Mk2 and Mk3
Audi S4
Audi Q5
3. SEAT and Skoda models that use the EA888 engine
Here are some examples of Skoda and SEAT models that use the EA888 engine:
SEAT Leon Mk2 and Mk3
SEAT Ateca
Skoda Octavia Mk2 and Mk3
Skoda Superb B6 and B8
EA888 engine performance
1. Acceleration and top speed
Generally, the EA888 engine is popular for its top-speed capabilities and impressive acceleration. For instance, the current Volkswagen Golf GTI uses the Gen3B version of the EA888 engine, which offers 241 horsepower and 273 lb-ft of torque. This car can accelerate from 0 to 60 mph in about 6 seconds for a top speed of around 155 mph. As such, the EA888 engine has proven to be powerful and is suited for high-performance vehicles.
2. Fuel efficiency
The EA888 engine is created to balance fuel efficiency with performance. The fuel economy feature varies based on the specific models and configurations. For example, the Audi S3 is powered by the EA888 engine. The vehicle has an EPA fuel economy rating of about 22 mpg for city driving and 29 mpg on the highway.
Considering its 306 horsepower and 295 lb-ft torque, the EA3888 is quite fuel-efficient, even when taking into consideration factors like driving style, vehicle weight, and road conditions. Therefore, it suits drivers who prefer a powerful engine without sacrificing fuel efficiency.
3. Driving experience
The EA888 engine delivers a responsive and sporty driving experience. It has a smooth acceleration with majestic power delivery throughout the RPM range. The engine offers a strong and linear torque curve, making it feel lively via quick acceleration. The direct fuel injection system delivers fuel directly to the combustion chamber to reduce lag and improve throttle response.
Optimization of the engine's performance is achieved through variable valve timing. In addition, the exhaust system is aggressive and sporty, which enhances the driver's connection to the car.
4. Reliability and durability
The design of the EA888 engine has been engineered for both durability and reliability. High-quality materials and components withstand stress during high-performance driving. This is achieved through forged connecting rods, reinforced cylinder heads, and high-strength crankshafts.
Its low-friction features reduce wear and tear and improve durability. These include roller cam followers, low-tension piston rings, and lightweight forged pistons. Moreover, proper maintenance helps reduce the risk of mechanical issues.
Common problems with the EA888 engine
1. Carbon build-up
Carbon build-up is an issue that often affects direct injection engines such as the EA888. When fuel is injected directly into the combustion chamber, some evaporates before it burns, leaving carbon deposits on the engine components. This results in increased fuel consumption, reduced engine performance, and potential engine damage if the carbon build-up becomes more serious. Carbon build-up on the EA888 engine can be prevented by using high-quality fuel, carbon cleaning, and through regular maintenance.
2. Timing chain issues
Some EA888 engines can develop timing chain issues, especially the earlier generations. When the timing chain is stretched or worn, it reduces engine performance and increases the chance of engine misfires and engine damage. Factors leading to timing chain problems include design flaws, high mileage, and a lack of maintenance.
Issues can be prevented by following the manufacturer's recommended maintenance schedule and using high-quality oil. Buyers should address these issues promptly to ensure engine durability and prevent further damage.
3. Excessive oil consumption
Some EA888 engines can suffer from excessive oil consumption. This issue can lead to poor engine performance and potential damage to the engine as a whole when the oil level is not maintained. In addition, if the piston rings do not seal properly, this can lead to increased oil consumption. Worn or damaged valve steam seals may not prevent oil from entering the combustion chamber.
Improperly lubricated turbochargers can also contribute to unnecessary oil consumption. This problem can be prevented by using the right oil and performing regular engine maintenance.
Summary
The EA888 engine is remarkable and has proven its worth in the automotive industry thanks to its impressive performance, advanced design, and exceptional reliability. With continued development, the EA888 engine will undoubtedly maintain its competitive edge in the automotive industry. A huge range of EA888 engines and their components can be sourced by visiting Alibaba.com.
Was this article helpful?