The baby and kids' bedding textile industry has grown significantly in recent years. This growth can be attributed to the influence of social media and ecommerce channels, which continue to sway purchasing decisions. Moreover, leading bedding startups are providing seemingly limitless options for consumers thanks to ever-increasing purchasing power and global economic growth.
Customers buying baby and kids' bedding often consider various factors before they buy, including whether they are machine washable, made from natural materials, or come in cozy and neutral colors. This blog provides tips for selecting the best baby and kids' bedding for different customers.
Table of Contents
Market size and potential of baby and kids' bedding textiles
What to consider when selecting baby and kids' bedding textiles
Customer groups to target for baby and kids' bedding textiles
Conclusion
Market size and potential of baby and kids' bedding textiles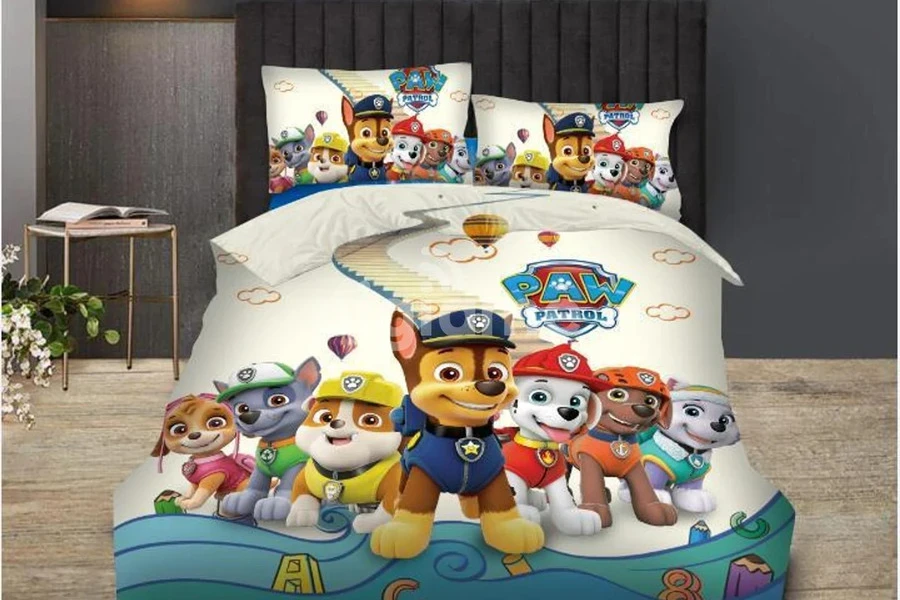 The baby bedding industry is expected to experience steady growth in the coming years. It was valued at US $12.9 billion in 2022 and is projected to grow at a CAGR of 7.24%, reaching US $19.62 billion by 2028. 
Baby and kids' bedding encompasses products such as blankets, comforters, coverlet sets, pillows, quilts, bed sheets, and swaddles. Baby blankets are the most sought after, with the market being valued at US $2.38 billion in 2022 and projected to reach US $3.05 billion in 2029, growing at a CAGR of 3.6%. In addition, internet sales have become a key driver of the baby bedding industry, accounting for 20% of sales in the U.S. 
factors driving the market growth of baby and kids' bedding include:
Global ecommerce growth
Increased demand for premium bedding brands
Growing disposable incomes among different consumer segments
Increased demand for eco-friendly baby bedding
What to consider when selecting baby and kids' bedding textiles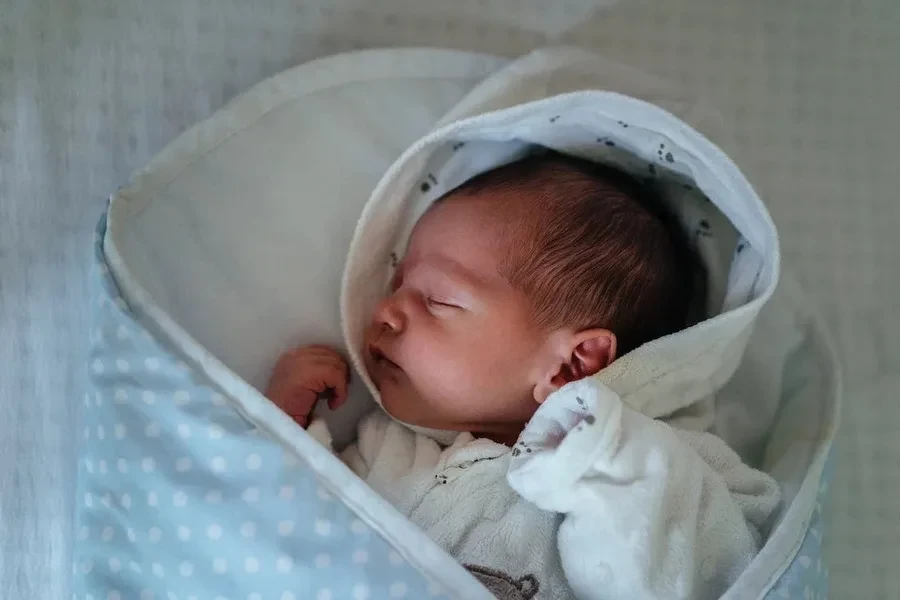 Customers consider several factors before choosing the best baby and kids' bedding textiles for them. For instance, some may prioritize machine-washable materials for easy cleaning, while others seek sizes and colors that complement broader themes, such as their nursery or other outfits. Businesses can cater to these preferences to meet customer needs and establish a reputation for offering high-quality bedding products.
Other factors to consider include:
Type of the fabric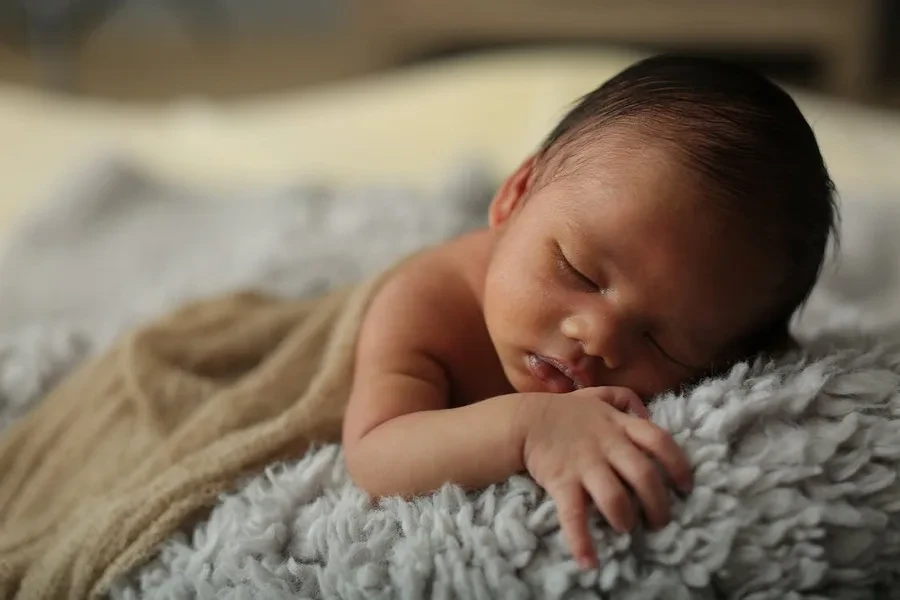 Children often have sensitive skin, which makes it crucial for parents and caregivers to select suitable bedding fabrics. These consumers understand that fabrics can directly impact their children's comfort and well-being, potentially causing allergic reactions or irritations.
Various fabrics to consider include:
Cotton
Cotton is the most popular fabric for baby and kids' bedding. Parents choose this fabric due to its breathability and affordability. It is also suitable for both warm and cold seasons.
There are multiple types of cotton to choose from, such as:
Egyptian cotton: Egyptian cotton is known for its exceptional quality and is considered one of the finest types of cotton for baby bedding. Its long fibers help produce smoother, more luxurious fabrics. It's highly breathable and softens with each wash, making it a top choice for children's bedding.
Pima cotton: Similar to Egyptian cotton, pima cotton has long fibers that contribute to its softness and durability. It's often used in high-quality bedding since it provides a luxurious feel.
Supima cotton: Although its staple fibers are relatively short compared to pima and Egyptian varieties, supima cotton remains light, breathable, and durable.
Organic cotton: Organic cotton is grown without synthetic pesticides or fertilizers, making it a great choice for children's bedding as it reduces exposure to potentially harmful chemicals. Organic cotton bedding is also soft and comfortable.
Flannel
Flannel, characterized by a soft, fuzzy surface, is also commonly used to make baby clothing. It's often associated with warmth and comfort, making it suitable for colder seasons.
Bamboo
Bamboo fabric is derived from bamboo fibers and is known for being breathable, hypoallergenic, and moisture-wicking. It is an ideal option for parents looking for eco-friendly materials.
However, bamboo fabrics require a delicate wash since they shrink easily. In addition, they are generally more expensive than cotton or synthetic fabrics.
Linen
Linen is a natural fiber made from the flax plant. It is known for its breathability, texture, and hypoallergenic and eco-friendly properties.
However, linen fabric easily wrinkles and may require more maintenance via ironing, etc.
Polyester
Polyester is a synthetic fabric known for its durability and resistance to wrinkles and shrinking. It is also affordable, durable, and easy to maintain.
However, some polyester bedding and the synthetic polymers used in its manufacturing may contain harmful chemicals that can irritate some childrens' skin.
Other factors to consider when purchasing fabrics to sell include:
Safety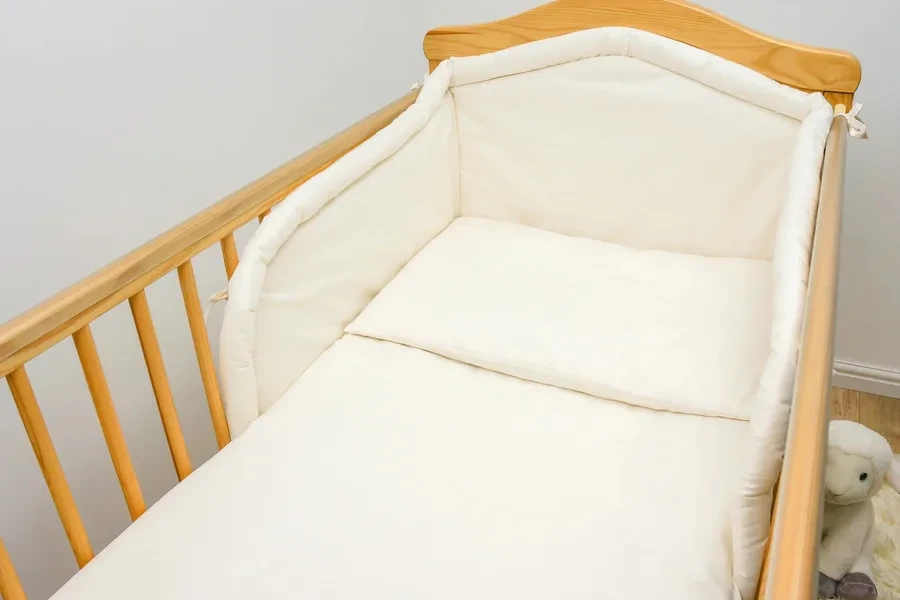 Safety is a paramount concern for most parents when they select bedding for their children. As a result, there is significant demand for products that prioritize child safety, such as breathable baby blankets and fitted sheets that securely cover mattresses, preventing loose sheets from becoming a suffocation hazard and providing a comfortable sleeping environment for their little ones.
Size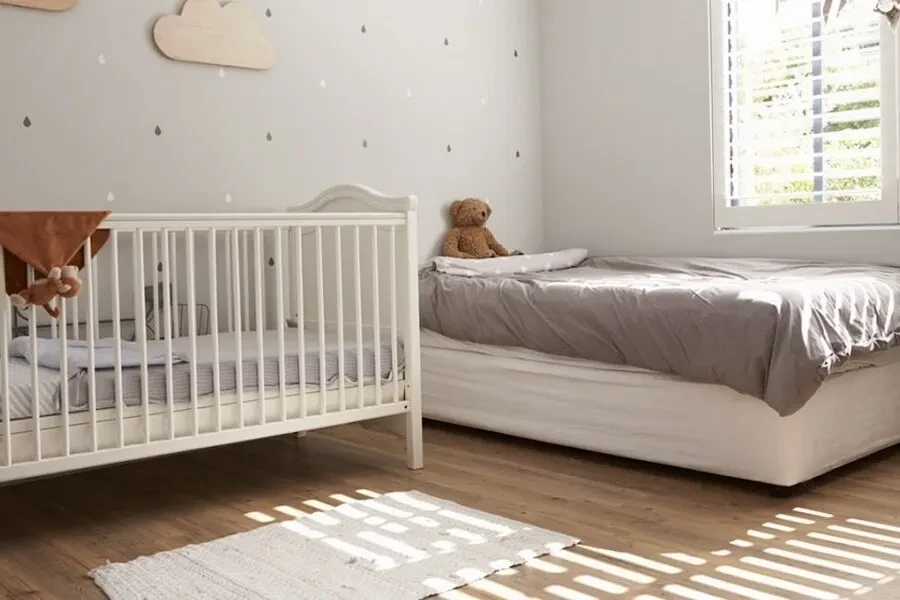 Bed sizes are also likely to determine a consumer's demand for specific baby and kids' bedding. For example, a baby cot with a 60x120cm mattress will require a 100x135cm duvet, while a child's bed with a 70x140cm mattress requires a 120x150cm duvet.
Understanding and providing bedding products in various sizes allows businesses to cater to their customers' diverse needs, ensuring that they can find the perfect fit for their kids' beds. By offering a comprehensive range of sizes, businesses can boost customer satisfaction and build a reputation for accommodating various bed dimensions with their quality bedding products.
Quality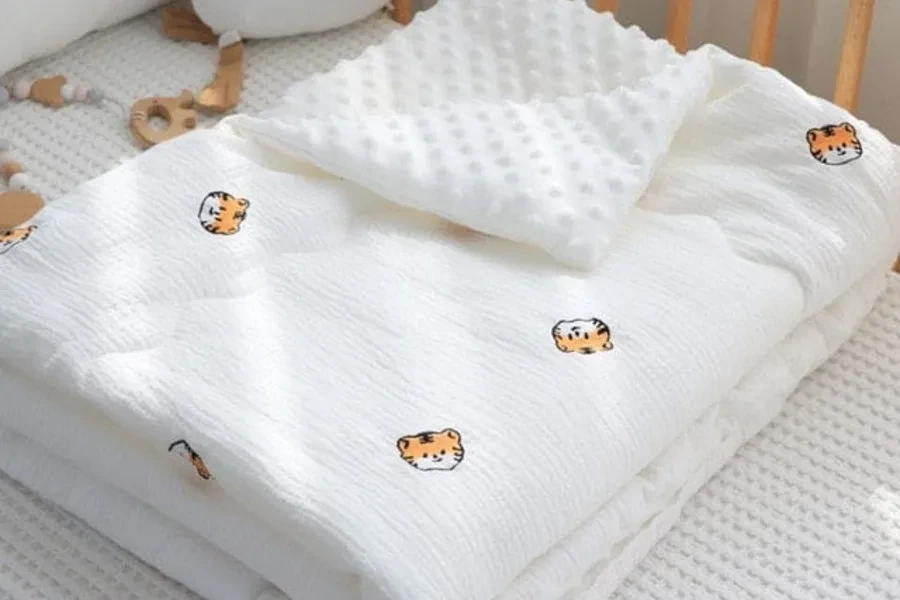 For most customers, quality equates to value for money. Parents understand that investing in good-quality bedding contributes to ensuring their children's overall well-being, especially in terms of quality sleep, which is crucial for their growth and development. Examples of the best-quality materials include cotton and microfibers, which offer both comfort and durability.
A bedding's quality is especially important for children with sensitive skin. In this case, customers look for premium bedding, such as those with hypoallergenic labels, to indicate they are made from allergy-friendly materials. This labeling helps ensure that the bedding won't have deleterious effects on a baby's skin. 
Thickness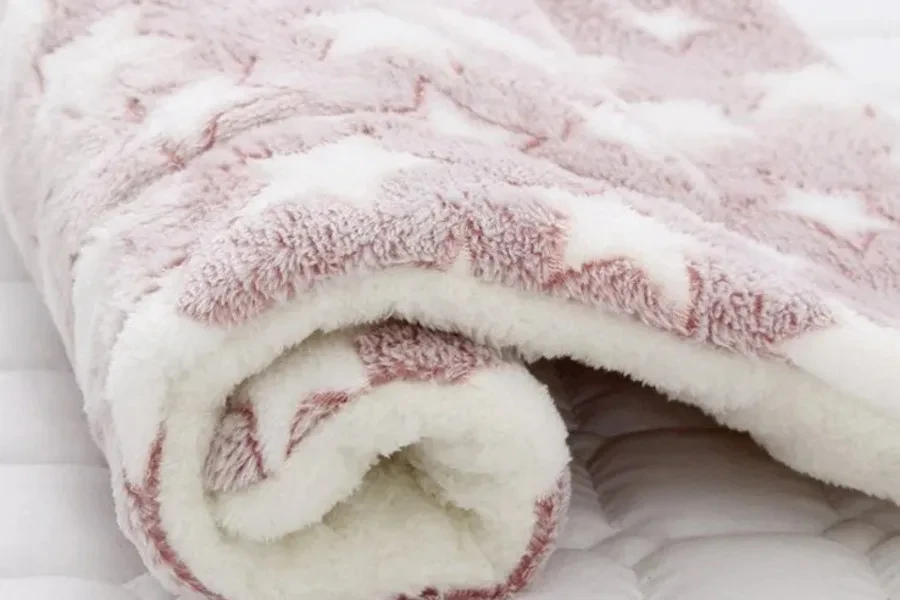 Most consumers perceive children's bedding thickness as an indicator of fabric quality. For instance, parents often associate thicker bedding with higher-quality materials and increased warmth, whereas lighter bedding is seen as being made from lower-quality materials.
In addition, parents and caregivers often change bedding from heavy to lighter fabrics, depending on the season. This allows children to experience optimal temperature regulation, promoting restful and undisturbed sleep throughout the year. Therefore, businesses must provide baby bedding products with diverse thicknesses to cater to these consumer needs and preferences.
Durability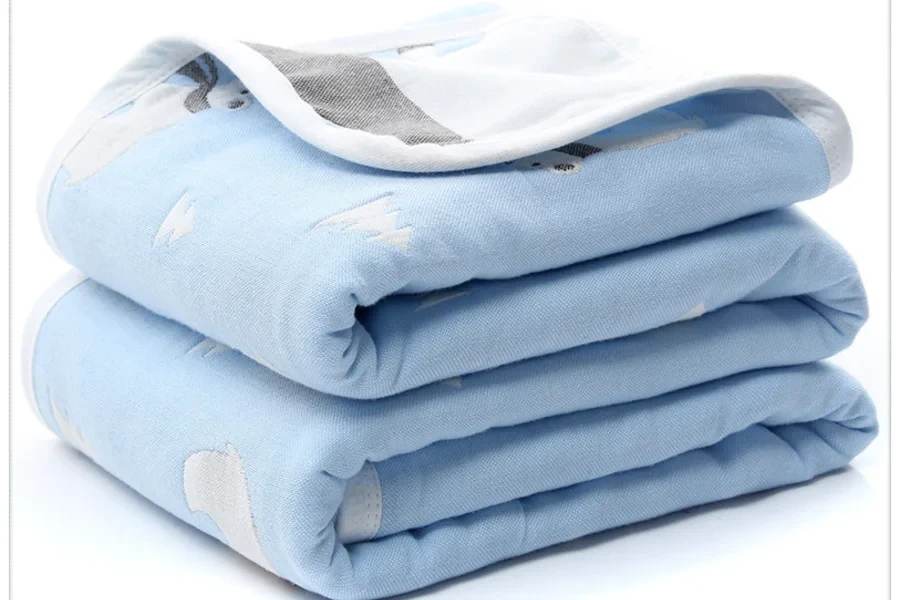 Durability is a major consideration for customers purchasing baby bedding. For instance, most parents and caregivers seek bedding that can withstand the wear and tear of a child's growth and play. Durable, high-quality bedding should also be able to endure multiple washing cycles without fading or losing its original appeal.
Some consumers purchase durable baby and kids' bedding with the intention of using it over many years and even pass it down to their younger siblings. This strategy helps maximize the bedding's value and sustainability. Businesses in the baby and kids' bedding industry must accommodate such consumer needs and expectations when selecting which products to stock.
Comfort and softness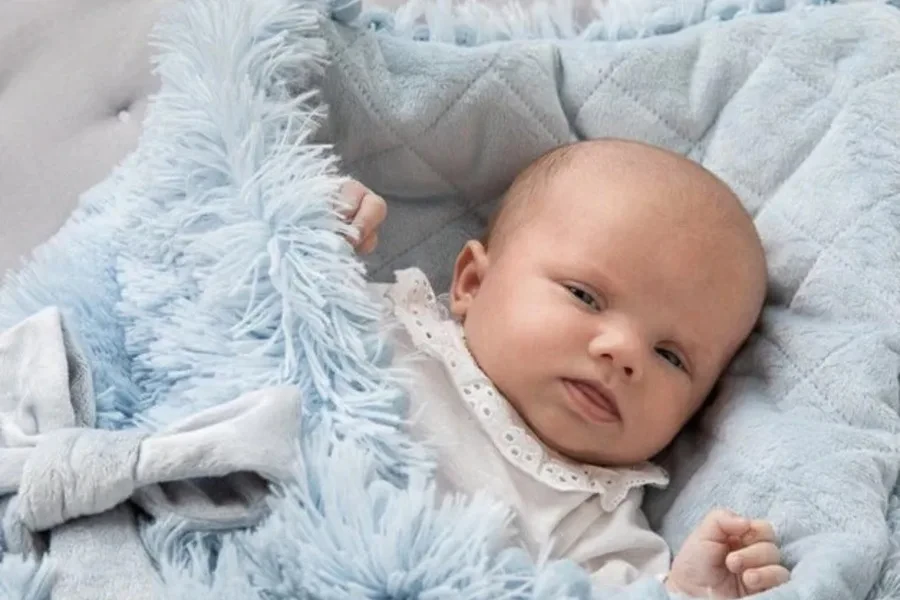 A bedding's comfort and softness often reflect a consumer's perception of the type of fabric used to make it. Most prefer products made from materials with soft, smooth, or firm qualities, or a combination of textures since this can have a calming and soothing effect on children.
Comfortable and soft bedding tends to be skin-friendly and ensures quality sleep. Such bedding provides a sense of security, helping babies to relax and rest.
Price
The bedding options available to different consumers will also depend on their budgets. For instance, some consumers will opt for premium brands while others will only consider average-priced brands. Therefore, the children's bedding that you stock should cater to various budgets and preferences while still providing quality, comfort, and safety.
Customer groups to target for baby and kids' bedding textiles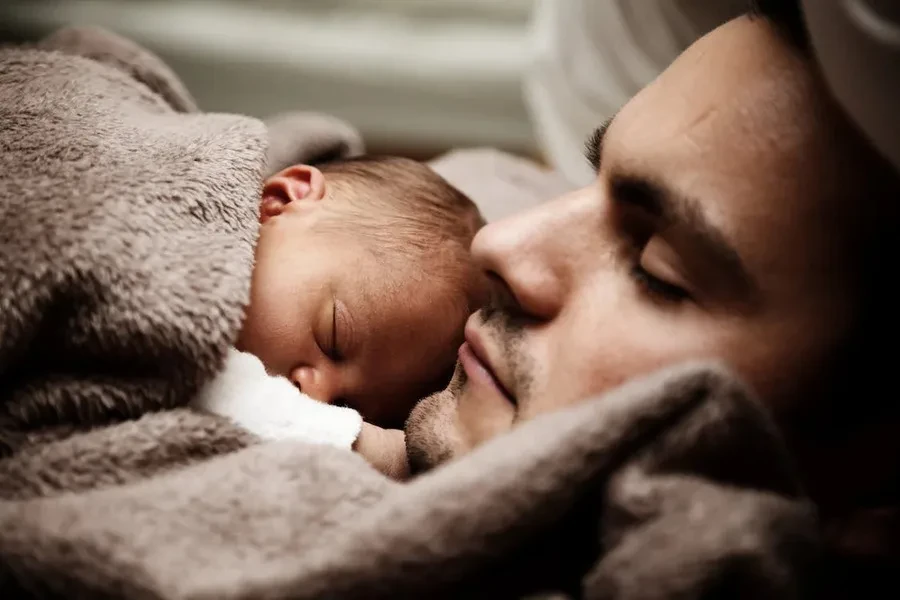 Baby and kids' bedding products have a diverse consumer base. This can include parents, caregivers, and families looking for products for their children or gifts for other family members or friends. Examples of end users to target include:
Pregnant moms and new parents
Pregnant moms and new parents will extensively prepare for their baby's arrival, often spending on various infant products, including bedding. These consumers invest in nursery essentials to create a comfortable and safe sleeping environment for their newborns.
In addition, they continuously purchase baby products to meet the ongoing needs of their child's growth. For example, they will need to transition the child from crib bedding to toddler bedding at some point. Therefore, targeting pregnant moms and new parents allows businesses to establish long-term relationships since they continuously require new products as the children grow.
Same-sex parents
Targeting same-sex parents can help meet their distinctive needs for baby and kids' bedding products. For instance, since these parents may be more open-minded and inclusive in their baby product choices, potentially seeking items that move away from traditional gender stereotypes.
Furthermore, targeting this consumer group can indicate inclusivity and respect, fostering customer loyalty.
Single parents
Single parents have a strong sense of responsibility and are often dedicated to providing the best care for their children. As a result, they tend to invest in the best kids' bedding. In addition, they have specific needs that influence demand for certain baby products. For example, some may have more budgetary constraints, meaning they'll seek more affordable, quality bedding options.
Conclusion
The baby and kids' bedding industry is rapidly growing, primarily due to global economic growth, the adoption of ecommerce shopping, and an increase in disposable incomes. However, various customers have different needs and preferences, which influence the type of baby bedding products they purchase. Businesses that aim to leverage the opportunities in this industry must stock a diverse inventory that caters to various markets and customer needs in terms of bedding size, material, quality, durability, and prices. Check Alibaba.com to browse the latest in popular and trending children's bedding today.
Was this article helpful?