With the advent of social media, beauty enthusiasts now have a global stage to showcase their artistry, products, and services. Among the various platforms available, TikTok has emerged as a powerhouse for creativity, innovation, and brand exposure.
The article explores the world of TikTok marketing, uncovering the secrets of engaging content creation, and outlining how to use TikTok to boost your brand and transform you into a trendsetter in the ever-evolving beauty landscape.
Table of Contents
Why use TikTok for your beauty business
Content strategy for beauty businesses on TikTok
Collaborations and influencer partnerships
Successful beauty brands on TikTok
How to avoid common pitfalls
Tracking and analyzing performance
Conclusion
Why use TikTok for your beauty business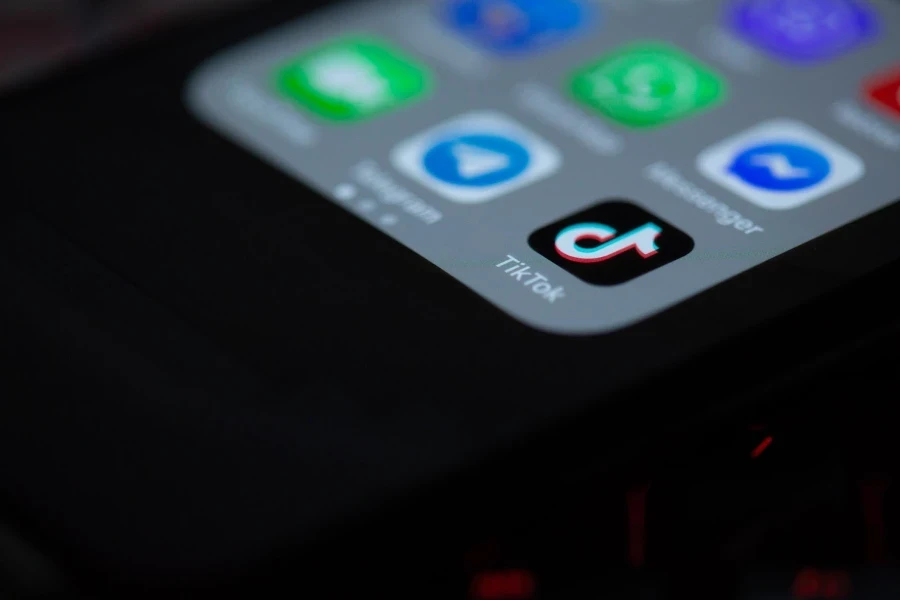 TikTok's user base has witnessed remarkable growth, with over 1.677 billion users as of August 2023, and 1.1 billion of these users are active monthly users.
This expansion aligns with the emergence of TikTok shopping, a social commerce feature empowering content creators to promote and sell products directly to users. TikTok's foray into social commerce has paved the way for businesses to thrive within this dynamic ecosystem.
While initially intimidating, delving into TikTok's selling mechanisms is rewarding, as evident from the impressive results garnered by prominent brands on the platform. The beauty industry, in particular, has experienced a transformative shift courtesy of TikTok. Notably, shoppers are projected to spend an average of US$ 800 annually on social commerce by 2024. Among these consumers, those aged 18 to 44 are most inclined to make social media purchases, with beauty products ranking second only to clothing.
The beauty industry has embraced TikTok and Instagram as primary channels, with nearly 60% of users making beauty-related purchases after encountering products on social media.
In 2022, the beauty industry allocated an estimated US$ 7.7 billion to advertising, with digital advertising accounting for 34.1% of the total ad spend. As the industry continues evolving, TikTok emerges as a potent instrument for brands seeking to connect with customers authentically.
Don't have a business TikTok account yet? Use this guide to get started using TikTok to boost your beauty brand.
Content strategy for beauty businesses on TikTok
Once you have an active business TikTok account, the next step is building a content strategy. Here, we are diving into specific strategies for beauty businesses on TikTok, but first, you may want to check out this guide for some more basic content strategy ideas, like defining your target audience, analyzing competition, and posting regular, engaging content.
Types of content to create on Tiktok for a beauty business:
Educational content
Makeup tutorials: Share step-by-step tutorials for various makeup looks, from everyday makeup to bold and creative styles.
Skincare routines: Demonstrate skincare routines, highlighting the use of your products and explaining their benefits.
Hair care tips: Provide tips and tricks for hair care, styling, and maintenance, especially if your brand offers hair-related products or services.
Product demos: Showcase how to use your beauty products effectively, emphasizing their unique features.
Educational content can also include "How-To Guides," such as quick tips, in-depth guides on how to use products or information on addressing common beauty problems and offering solutions using your products.
Behind-the-scenes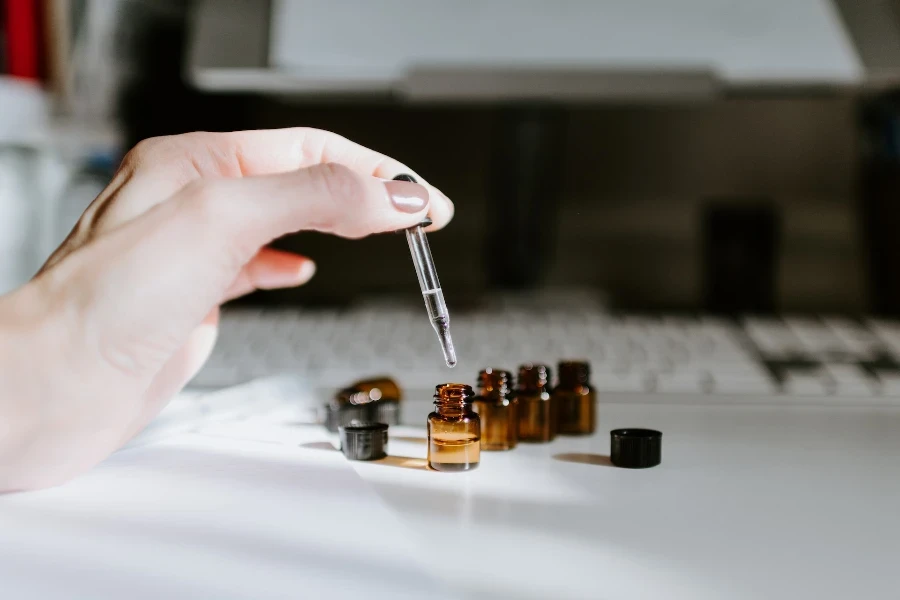 Show your workspace: Give viewers a sneak peek into your salon, spa, or studio. Show the environment where the magic happens.
Meet the team: Introduce your staff, their expertise, and their roles in delivering beauty services or creating products.
Product creation: Reveal the process of creating your beauty products, from ingredient sourcing to packaging design.
User-generated content
Customer reviews: Encourage customers to share their experiences using your products or services through video testimonials.
Challenges and contests: Create challenges or contests that encourage users to create content related to your brand. For example, a makeup challenge using your products.
Trend participation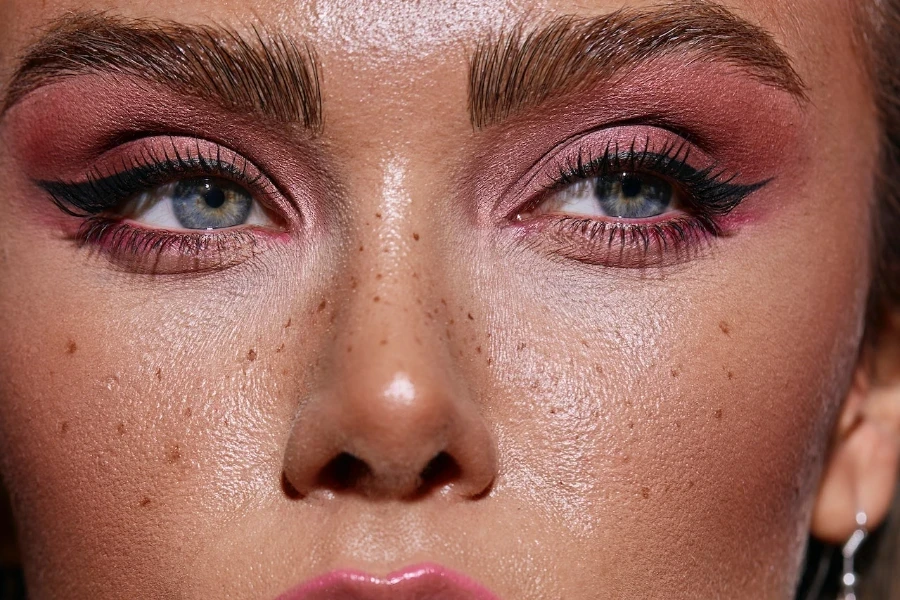 On BeautyTok, there are trending sounds and challenges that arise regularly; participate in them and be creative. Consider how to put a unique spin on the trend to stand out.
Here are some recent beauty trends on TikTok, but remember they're constantly changing, so stay up to date with trending sounds and hashtags.
Collaborations and influencer partnerships
Beauty influencers are pivotal in shaping consumer preferences and cultivating brand engagement.
When brands collaborate with beauty influencers whose values harmonize with their own, they unlock the potential to access a dedicated and well-defined audience. Beauty influencers excel in presenting products authentically, delivering insightful tutorials, and offering candid reviews, which foster trust and credibility within their committed follower base.
By investing in partnerships with beauty influencers, businesses establish a direct and impactful communication channel with their target audience, significantly enhancing their financial performance.
Ready to start collaborating with beauty influencers? Read these 4 tips for choosing the right influencer for your brand.
Successful beauty brands on TikTok
When it comes to success on TikTok, it isn't always centered around a successful brand. A single video or product can go viral and have a significant impact on the brand. As part of their research, Ubiquitous found one video can increase searches for a product or company to increase by 400%.
Let's look at some beauty brands on TikTok and what they're doing successfully.
Fenty Beauty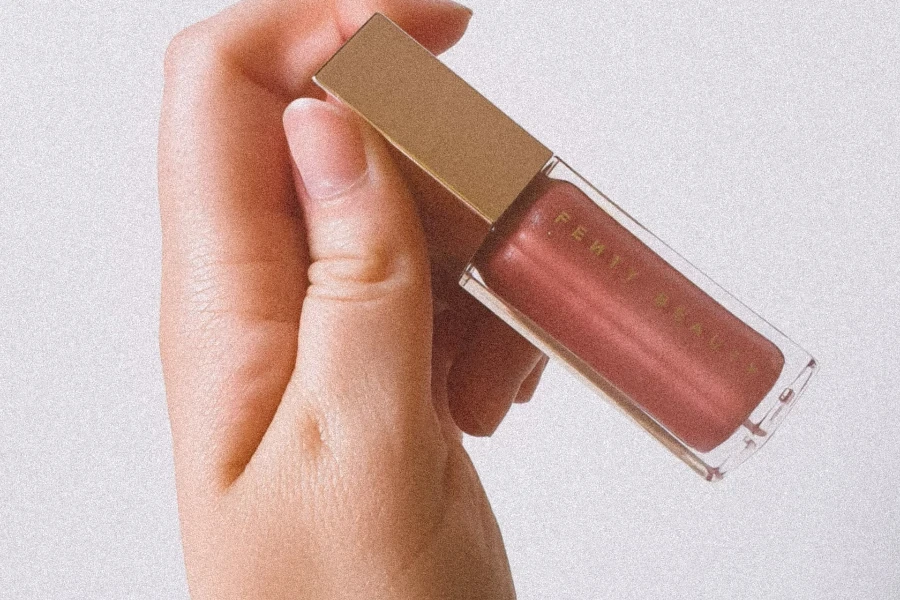 Fenty Beauty is a beauty company owned by the famous singer Rihanna. While they have been successful partly due to their love for Rihanna, they have also been successful on TikTok.
What they did right:
While the brand had been on TikTok since 2017, they amped up their strategy in 2019 with more consistent and diverse content that focused on the brand and its identity, like a day in the life of a Fenty Beauty intern and, of course, beauty-focused content with their swatches and fun makeup tutorials.
They gained over 6.1 million views when they challenged the TikTok beauty community to participate in the #SoStunna challenge, where they showed off videos applying our Fenty Beauty Stunna Lip Paint. And they had several viral hits, such as the Simba Challenge and the Hood Baby Sh*t dance.
Glow Recipe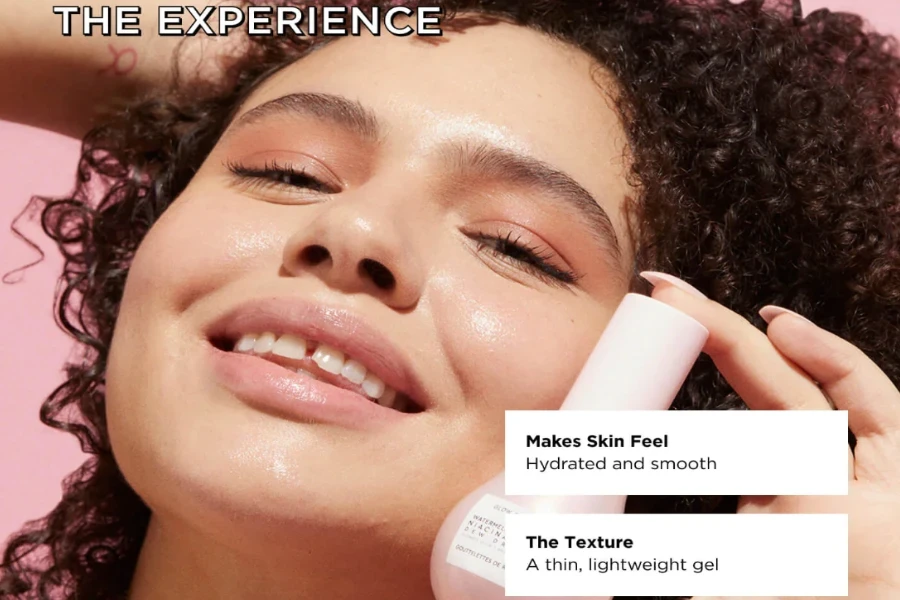 Glow Recipe is a K-beauty-inspired brand founded by Christine Chang and Sarah Lee. The brand focuses on each person's unique ability to glow and feel comfortable and confident in the skin they're in, and their products tend to be fruit-focused.
What they did right:
Glow Recipe was one of the first brands to try out TikTok shopping, and their Watermelon Glow Niacinamide Dew Drops went viral, which, according to TikTok, increased their sales by more than 600%.
Following this success, Glow Recipe partnered with beauty influencer @MikaylaNogueira to launch the Glow Essentials by Mikayla Kit, which includes the watermelon glow dew drops.
The Ordinary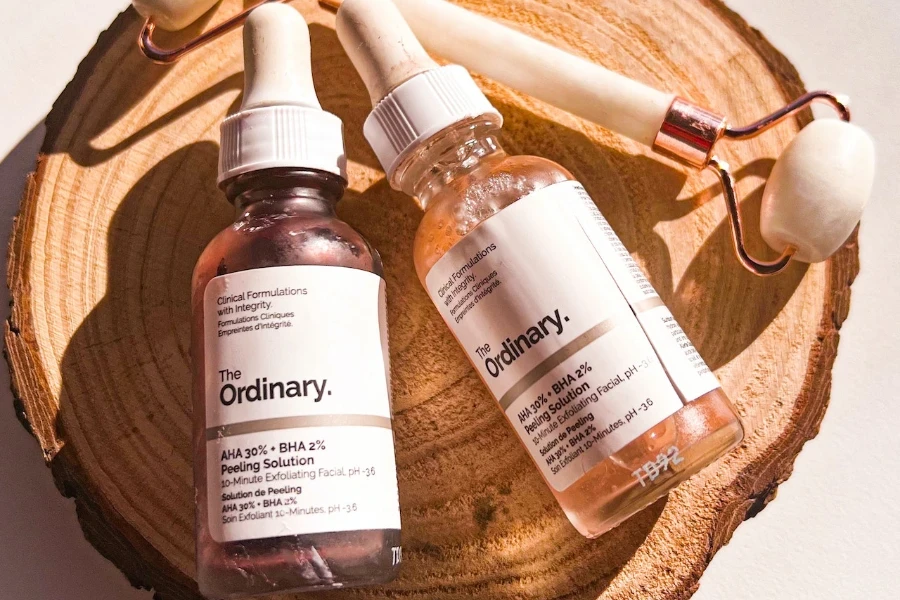 The Ordinary is a brand under the beauty company DECIEM that focuses on creating functional beauty products with integrity, and the brand itself as the 'abnormal beauty company.'
One specific product helped bring The Ordinary into the spotlight – the AHA 30% + BHA 2% Peeling Solution. When TikToker Kaelyn White posted a video of herself wearing the red face mask known for its bloodlike look, it immediately started trending. That video received over 4.5 million views because it showed how the product was effective for her skin. In the month following the video, The Ordinary sold over 100,000 bottles of this product.
The brand has capitalized on this by continuing to share educational content about how The Ordinary products work for real people. Additionally, they share content from a wide range of people and creators to highlight their value of inclusivity and show that these products work on a variety of skin types.
Rare Beauty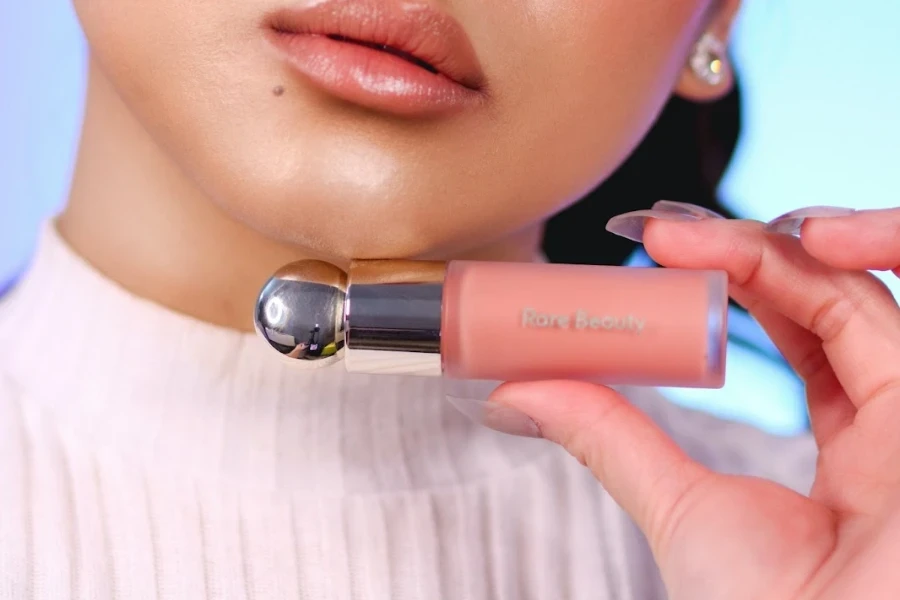 Rare Beauty is another celebrity brand (owned by Selena Gomez); however, they have taken a different approach to branding and social media than other celebrities. Rather than leaning on Selena Gomez's fame, the brand has focused on individuality and building an inclusive and diverse community. On social media, they have relied on the creator community to produce authentic and exciting content highlighting a wide variety of people.
Having real people and beauty influencers talking about their products has been one of the most significant contributors to the brand's success.
How to avoid common pitfalls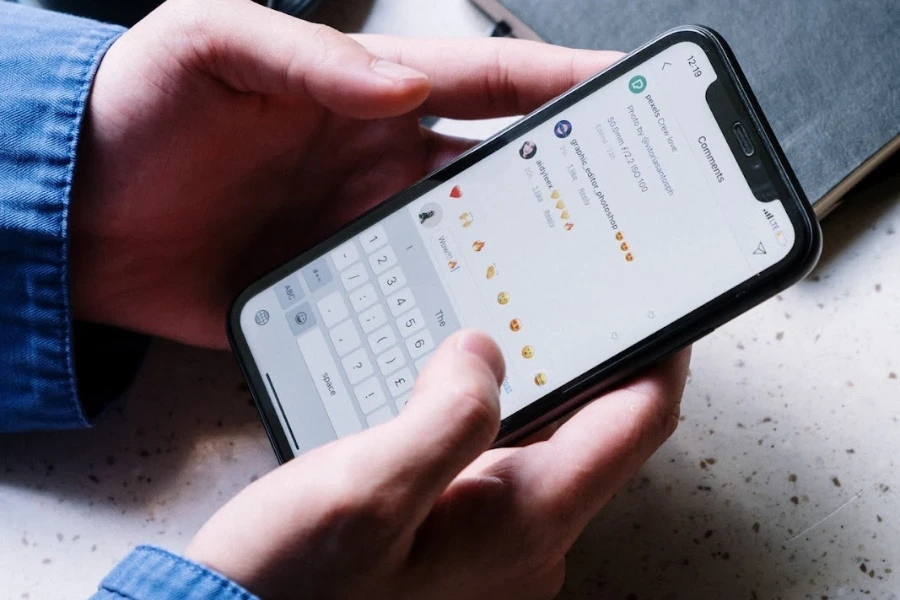 Avoiding common pitfalls when creating TikTok content to advertise your beauty brand is essential to maintaining a positive brand image and engaging your audience effectively.
Here are some key steps to help you steer clear of these pitfalls:
Over-promotion: Avoid making every video a direct sales pitch. TikTok users are looking for authentic and entertaining content, not constant advertisements. Instead, focus on providing value, education, or entertainment for your beauty products.
Lack of authenticity: Authenticity is valued on TikTok. Be genuine in your content, and avoid being overly rehearsed or scripted. Authenticity helps build trust with your audience; this is why working with influencers is incredibly effective.
Poor video quality: TikTok is a visually-driven platform. Invest in good lighting, clear audio, and high-quality video equipment or smartphones to ensure your videos look professional. Also, ensure your content is optimized for mobile viewing. Use vertical videos, clear visuals, and legible text.
Ignoring audience feedback: Pay attention to comments and feedback on your videos. Ignoring or deleting negative comments can harm your brand's reputation. Instead, respond politely and professionally.
Inconsistent posting: Consistency is key on TikTok, like all social media. Irregular posting can cause your audience to lose interest. Create a content calendar and stick to a consistent posting schedule.
Neglecting captions: Effective captions can enhance your video's message and make it accessible to a wider audience. Use descriptive and engaging captions that encourage users to watch your video.
Inconsistent branding: Ensure that your TikTok profile and videos maintain consistent branding elements, including your logo, color scheme, and overall aesthetic; this helps users recognize your content and builds brand recognition.
Ignoring calls to action (CTAs): Encourage engagement by using CTAs in your videos. Ask users to like, comment, share, or follow your account. Engaging with your audience helps boost visibility.
By avoiding these common pitfalls and focusing on creating valuable, authentic, and engaging content, you can effectively advertise your beauty brand on TikTok and connect with your target audience in a meaningful way.
Tracking and analyzing performance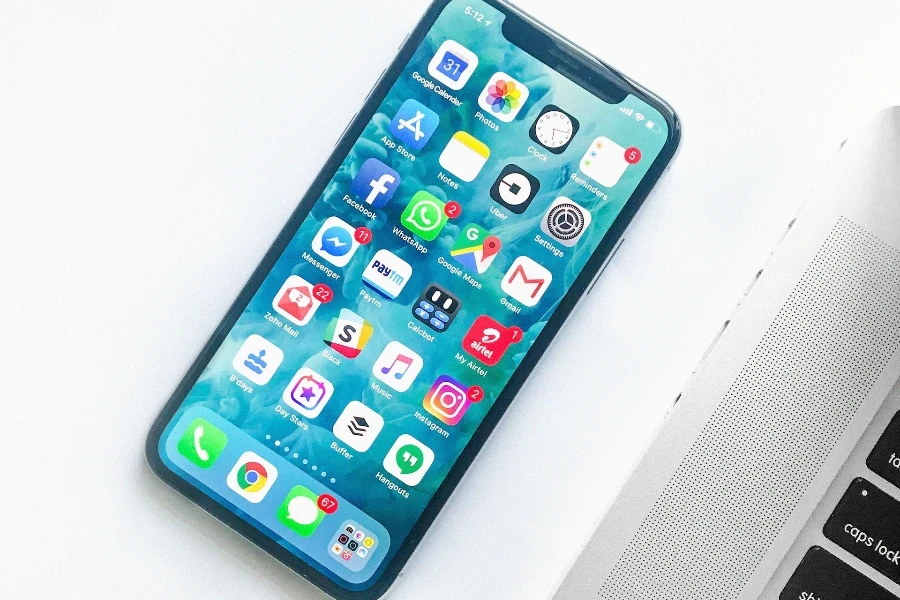 An important part of creating a successful TikTok content marketing strategy is tracking and analyzing video and ad performance. This practice provides crucial insights into the effectiveness of marketing efforts, allowing data-driven decisions and strategy optimization.
Use TikTok's built-in analytics tools to measure engagement and reach.
Key metrics to monitor:
Follower growth: Track how your follower count changes over time.
Video views: Understand how many views your videos are getting.
Likes: Keep an eye on the number of likes your videos receive.
Shares and Comments: Monitor shares and comments to gauge engagement.
Profile views: Check how many users are visiting your profile.
Audience demographics: TikTok provides information on the age, gender, and location of your audience; this helps you tailor your content.
Content overview: Review individual video performance data to see which resonate most with your audience.
Conclusion
TikTok is a dynamic and thriving platform that offers immense potential for beauty businesses looking to expand their reach and connect with a vast and engaged audience. By embracing TikTok as a marketing tool, beauty brands can leverage its unique features, trends, and influential content creators to authentically showcase their products and services.
A well-crafted TikTok marketing strategy can yield significant benefits, from increased brand visibility and heightened product awareness to stronger customer engagement and, ultimately, a boost in sales and revenue.
However, success on TikTok doesn't come without effort and strategy. It requires creating compelling, authentic content, staying attuned to emerging trends, and fostering meaningful relationships with beauty influencers.
Was this article helpful?