3-D printing is creating a 3-dimensional object from Computer Aided Designs (CAD). It is also known as additive manufacturing. The quality of your machine defines you. To have good quality work in any industry, you need to have a good quality machine. This applies to all machines, including 3D printing machines. Getting the best machine is critical, especially considering a market filled with counterfeit machines. We have put together this list of the most popular 3D-printer so that people going to the market know what they need to get.
Table of Contents
Market share and demand
Types of printers
Most popular 3D printers – FDM
Most popular 3D printers – LCD
Most popular 3D printers – SLA
Final thoughts
Market share and demand
In 2019, Germany generated around €1 billion in 3D printing related revenues. In 2021, the global value of the 3D printer industry was valued at $ 13.84 billion. It is expected to grow at a CAGR of 20.8% from 2022 to 2030. Annual shipments are expected to reach 21.5 million units by 2030. The industry is expected to grow further due to the demand for prototyping applications in the healthcare, automotive, defense and aerospace industries. North America has a growing market for 3D printing and is predicted to lead the 3D market in the foreseeable future.
Types of printers
There are different types of 3D printers. Among them, the three most well-known ones are SLA, LCD and FDM.
SLA
Stereolithography(SLA) was the world's first 3D printing technology. It uses a laser to cure liquid resin into hardened plastic in a process called photopolymerization. It is ideal for rapid prototyping, functional prototyping, concept modeling and short run production.
LCD
Liquid Crystal Display, also known as MSLA(Masked Stereolithography), LCD is quite a new technology that is an affordable alternative to SLA. it uses ultraviolet LEDs as a light source. It focuses on mass manufacturing and large component 3D printing for resin materials.
FDM
Fused Deposition Modeling(FDM), is also known as Fused Filament Fabrication(FFF). It is the most widely used form of 3D printing.  They work by extruding thermoplastic filaments such as ABS( Acrylonitrile Butadiene Styrene), and PLA (Polylactic Acid), through a heated nozzle, melting the material and applying the plastic layer by layer until the model is made. It is best for simple prototyping and basic proof of concept models.
Most popular 3D printers – FDM
FDM 3D printing heats and melts solid plastic filament and extracts layers through its nozzle to build the 3D object. Below is a list of some 3D printers:
Geeetech 3D printer – FDM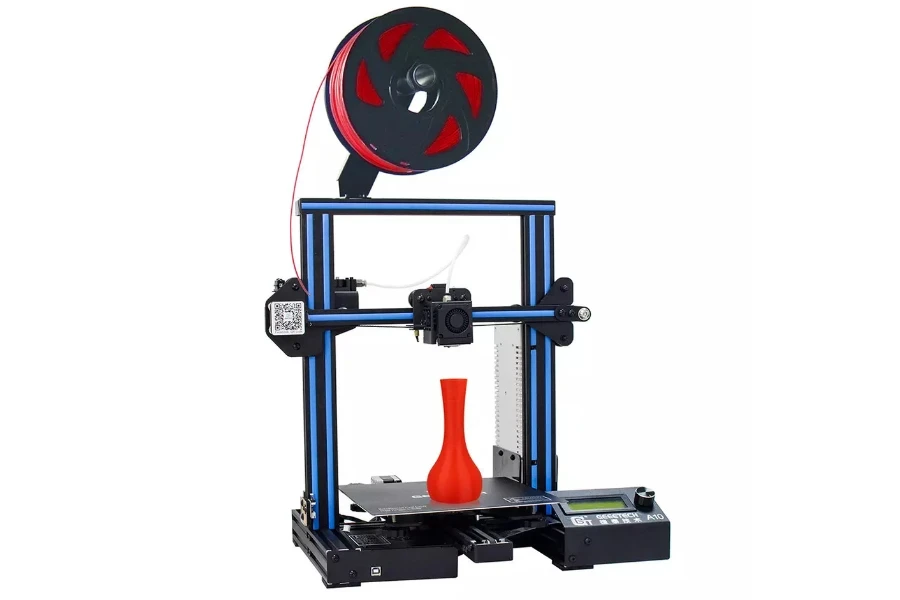 Features:
Geeetech is a 3D printer that has auto leveling, prints PLA, PETG, ABS, and TPU. It also has a Filament detection sensor, a double-gear extruder, and a quick and easy belt adjustment. This printer has a printing light and is compatible with Windows, macOS and Linux. It is priced at around $110.00.
Pros:
It is a silent printer.
New minimalist design.
It's cost-effective and easy to operate.
It is easy to assemble.
The auto-leveling is accurate.
Cons:
It has no direct drive extruder.
The touchscreen is a bit small.
Voxelab Aquila S2 3D printer – FDM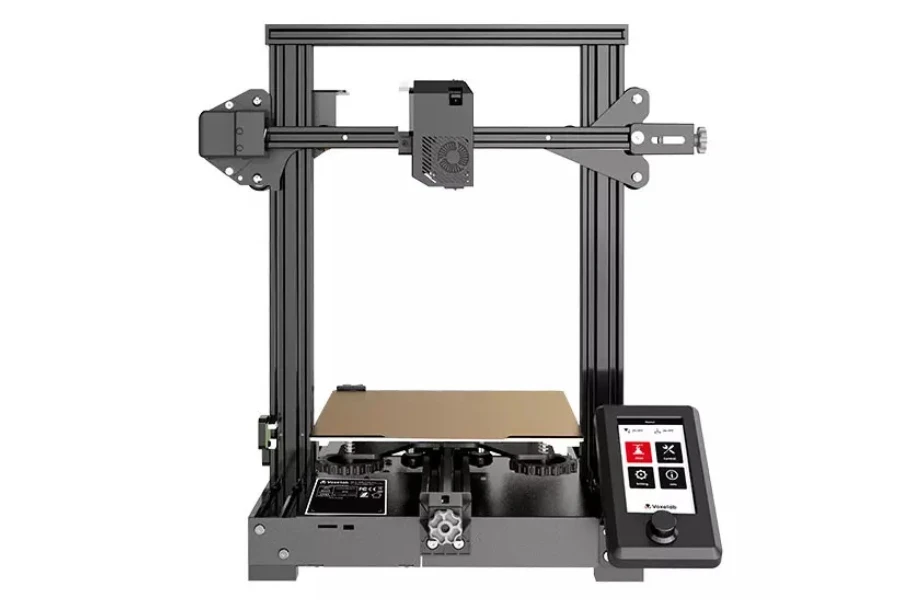 Features:
The Voxelab Aquila s2 3D printer has a flexibly built magnetic tape with a textured and smooth side. It has an Aluminum nozzle that allows it to reach up to 300 degrees while printing. It adopts a double fan two-way heat dissipation system which helps to cool down the models quickly. It ranges from $249 to $269.
Pros:
It is cost-effective.
It can print high-temperature materials such as nylon.
It can support various filaments PLA, ABS, PETG, etc.
Cons:
Has a manual bed leveling, so you need to focus on getting a good first layer.
Anycubic Viber – FDM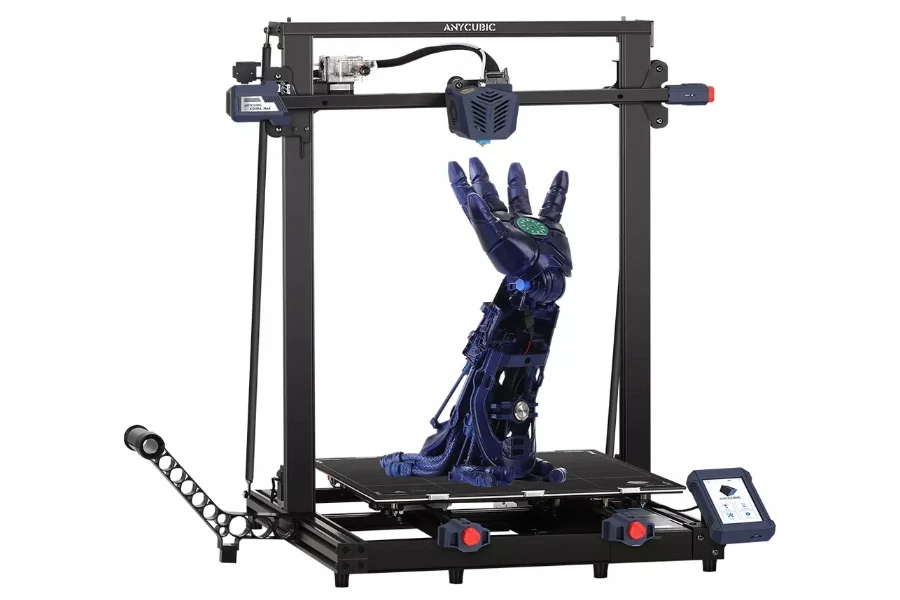 Features:
The Anycubic Vyper 3D printer is a capable printer offering good quality printing. It is easy to use and set up. It is also open-air. It has a large build volume that makes printing effortless. The 32-bit board on the vyper has silent drivers, enabling quiet printing except for the noise of the mounted fans. It also has a dual-gear extruder that provides a solid drive mechanism and reduces the chance of the filament slipping. Its price ranges from $239 to $299.
Pros:
It prints good quality fast.
The metal print bed is easily removable.
Good auto-calibration and leveling.
Cons:
No built-in Wi-Fi.
The coating on the bed is not durable.
Open air: the prints are not as safe as in the closed printers.
Creality Ender 3s1 – FDM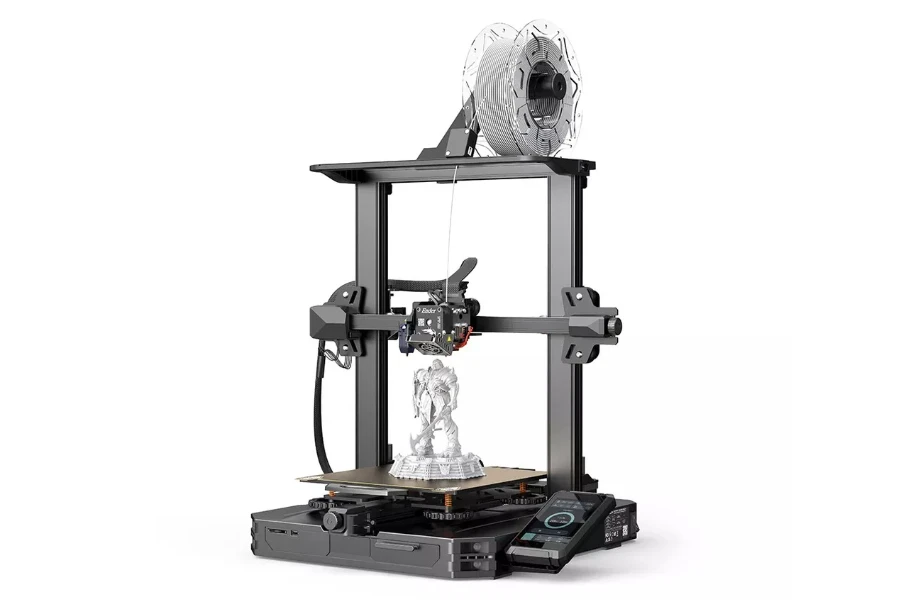 Features:
The Creality 3D printer Ender 3s1 has a dual motor-driven axis and a removable steel spring bed. The extruder is light, enabling it to print with less inertia and better positioning. It has more room that allows you enough room to print models of different shapes and sizes. The creality printer has a 1.75mm nozzle that ensures designs are printed accurately. It ranges from $419 to 499.
Pros:
Good print quality.
It is cost-effective.
It enables print monitoring and calibration.
Cons:
It is not Wi-Fi enabled. Requires a Wi-Fi SD card.
FlashForge Adventurer 4 – FDM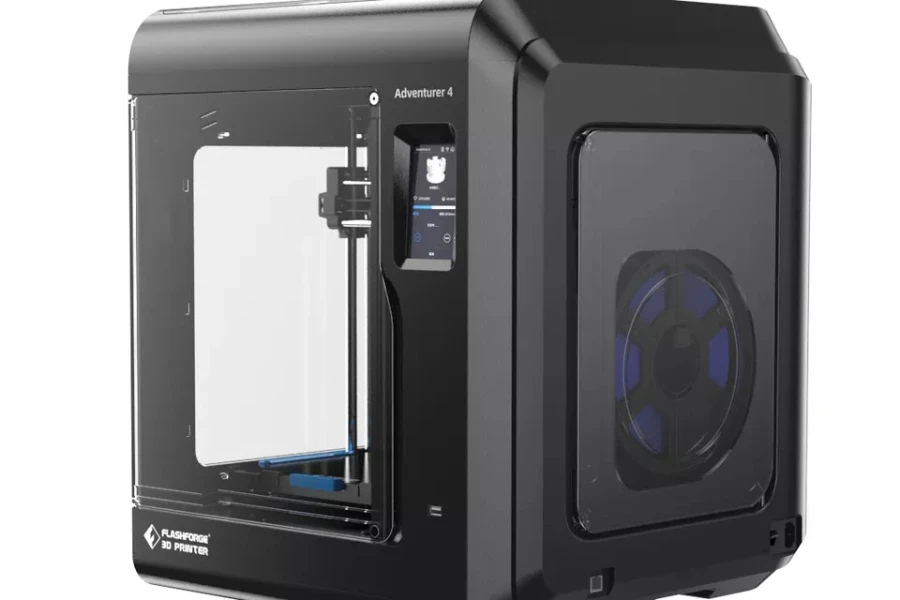 Features:
The Flashforge Adverturer 4 3D printer offers a fuss-free printing experience. It has nozzles that can be swapped to control the layer size of the work being printed. It also has a magnetic print bed that is easily removed. It also has a flexible super-flat 8mm thin Aluminum plate that allows finished plates can be easily and cleanly removed. It has a 4.3-inch user-friendly touch screen , and a camera to monitor printing in real-time. Its price is around $499 to $699.
Pros:
Handles many materials with ease.
Has swappable nozzles.
It is cost-effective.
Cons:
Changing the nozzle is a bit difficult.
It does not support automatic bed leveling and filament loading.
Weak internal lighting weakens the built-in camera.
Prusa MK3S+ – FDM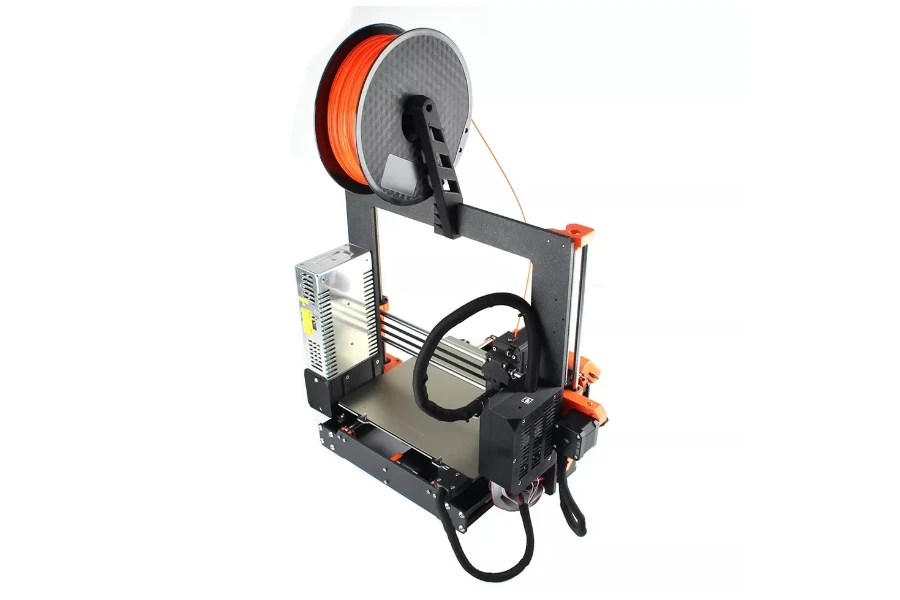 Features:
The Prusa MK3S+ has quality parts and is rigid and stable. It has a built-in filament sensor that has a reliable trigger system. It also has built-in tools, such as advanced support, ironing, automated object distribution, and cutting. The Prusa also has a heat bed with removable PEI, automatic mesh bed leveling, filament sensor, power loss recovery, and safety features. It is also very silent when printing. The Prusa MK3St costs around $398 to $420.
Pros:
It has high-quality parts.
The printer can fully recover from the loss of power and continue printing from where it left off.
Printing is accurate.
It comes assembled.
Cons:
An assembled printer is quite pricey.
Most popular 3D printers – LCD
LCD 3D printing is a cost-effective form of printing of large components. It uses an array of UV LEDs as a source of light. Some LCD 3D printers include:
Phrozen Sonic Mini 8K 3D-printer – LCD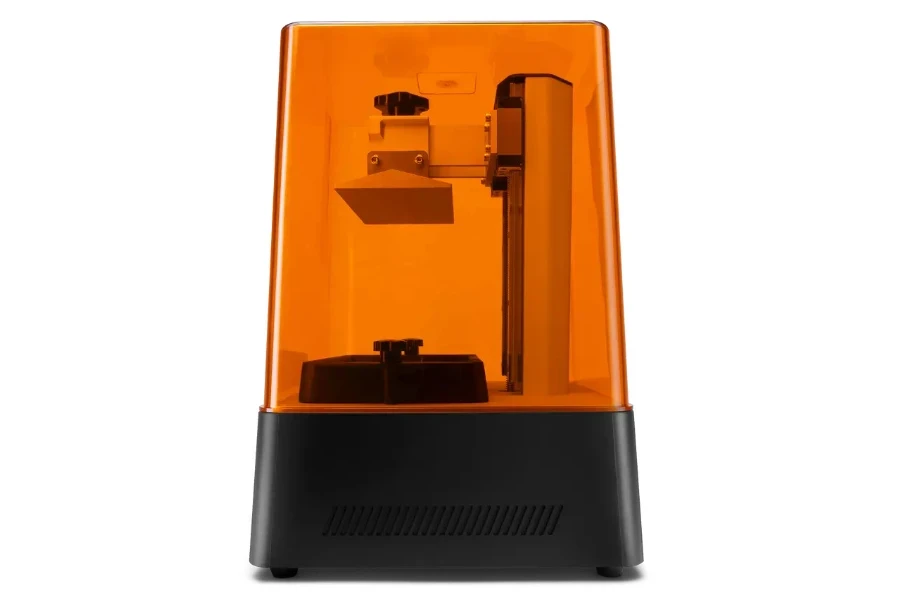 Features:
Phrozen Sonic Mini 8K 3D printer is a resin printer that delivers prints of the finer details. Phrozen sonic can print a detailed resolution of 22 microns across its 165 x 72 x 180mm build volume. It has a sturdy metal from the dual linear rails for the z-axis. It has a better resin vat design and fixtures. It is ideal for jewelers who are ready to level up their prints. The price of the Phrozen Sonic Mini 8K 3D printer ranges from $599 to $699.
Pros:
Has high resolution.
It is pre-built and ready for use.
Cons:
It is quite costly.
The resin used is very brittle.
The metal plate is rigid and hard to clean.
Anycubic Photon Mono X – LCD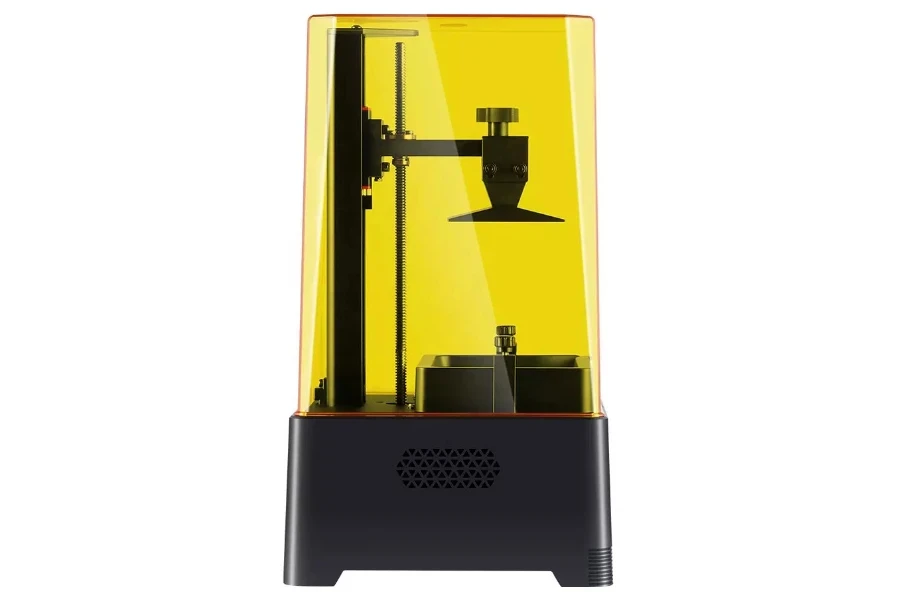 Features:
The Anycubic Photon mono X 3D printer is a 3D printer that comes with a monochrome screen that uses less energy while printing. It has a much larger lifespan, and the FED is easily replaced. It also has the ability to divide models; for models that are too big to print at once, photon mono can print them in bits. It has a high-performance z-axis, a matrix UV light source that allows it to cure the resin evenly and faster, bringing a good quality print. It has an app remote control that lets you change settings, check printer status, monitor progress and start/stop prints. It ranges from $82 to $750.
Pros:
It consumes less energy.
It prints faster and more accurately.
It has a longer lifespan.
Cons:
Some prints may come out loose and require constant attention while printing.
Most popular 3D printers – SLA
SLA 3D printing is one of the oldest forms of 3D printing. It uses a photochemical process: that uses liquid photopolymers, which are exposed to light; the laser then prints out the image layer by layer until the object is completely printed. Some SLA 3D printers include:
Monoprice Delta Mini V2 – SLA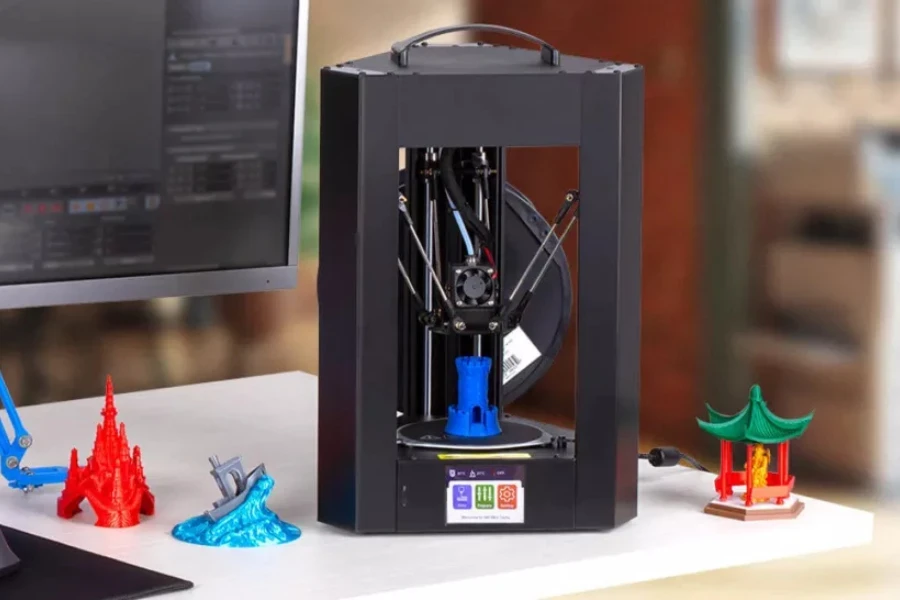 Features:
The Monoprice delta mini V2 printer is another printer that is great for beginners. It is a reliable printer and can handle multiple filament types such as PLA, ABS, and PETG. It has a heated bed together with its rough PEI surface. It has Wi-Fi connectivity and a print recovery system due to power failure, and a filament change assistant.
Pros:
It is small and easily portable.
It can handle multiple filament types.
It is a fast printer in draft mode.
Cons:
It can't print anything wider than 4.3 inches and higher than 4.7 inches.
It does not have a layer fan.
Final thoughts
3D printing is a relatively new technology that has a very bright future. It helps in the making of more customized designs. From the printing of art to printing in manufacturing industries, they will hopefully perfect the printing of food products (3D food printing) within no time. Visit Alibaba.com for a variety of available 3D printers.
Was this article helpful?