Earbuds are incredibly popular, and for a good reason: they're lightweight, small, and portable, solving the issue of having to carry bulky headphones around. Plus, earbuds are mostly inexpensive, making them perfect for consumers on a budget but who still want a satisfactory audio experience.
With a staggering 1,220,000 Google searches, earbuds' popularity won't dwindle anytime soon, and there's never been a better time to enter the market. In this article, we'll explore five banging earbud trends to jump on in 2023.
Table of Contents
An overview of the earbud market in 2023
Five earbuds to leverage for more sales in 2023
Conclusion
An overview of the earbud market in 2023
Earbuds have huge to potential to dominate the audio device industry. The market was worth an impressive US $35.37 in 2021, with experts predicting it will grow at a 34.9% CAGR from 2023 to 2030.
But that's not all. In 2022, the total global earbud market as defined by unit shipments hit 184.63 million units. Reports suggest the market will reach 732.90 million units by the end of 2028.
Asia Pacific held the largest market share in 2021. Interestingly, most consumer demographics gravitated toward products below the US $100 price range.
Five earbuds to leverage for more sales in 2023
In-ear earbuds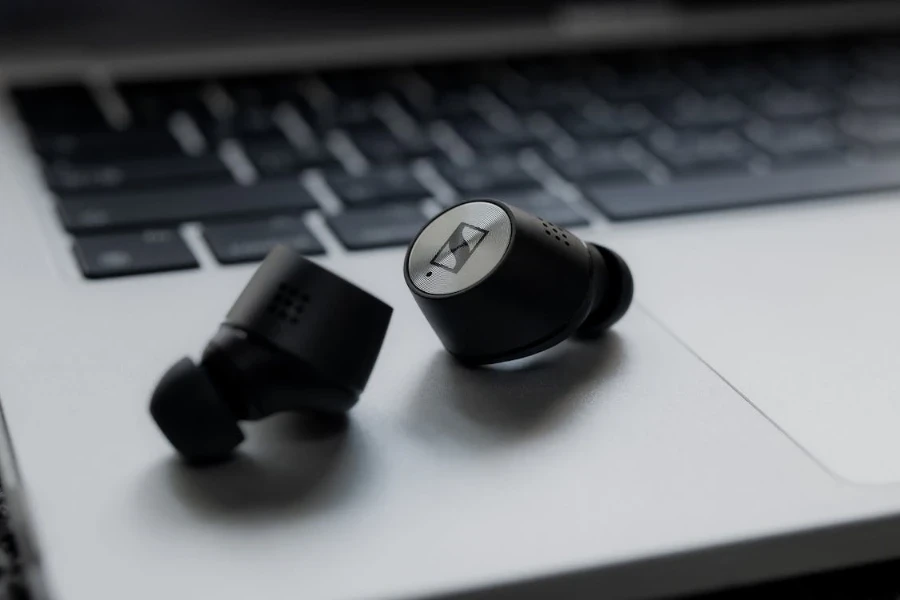 In-ear earbuds move away from standard variant designs to offer a different auditory experience. Instead of resting on the edge of the ear canal, these earbuds feature barrel-shaped tips that go deep into the wearer's ears.
In addition, a foam or silicone tip helps to create a seal with the user's ears for improved sound. However, since they rely on the shape of the ear canal to be secure, different types of in-ear earbuds may not fit everyone.
Regardless, in-ear earbuds offer a significant advantage over standard variants. Their designs can help to produce a superior sound quality by blocking outside noise.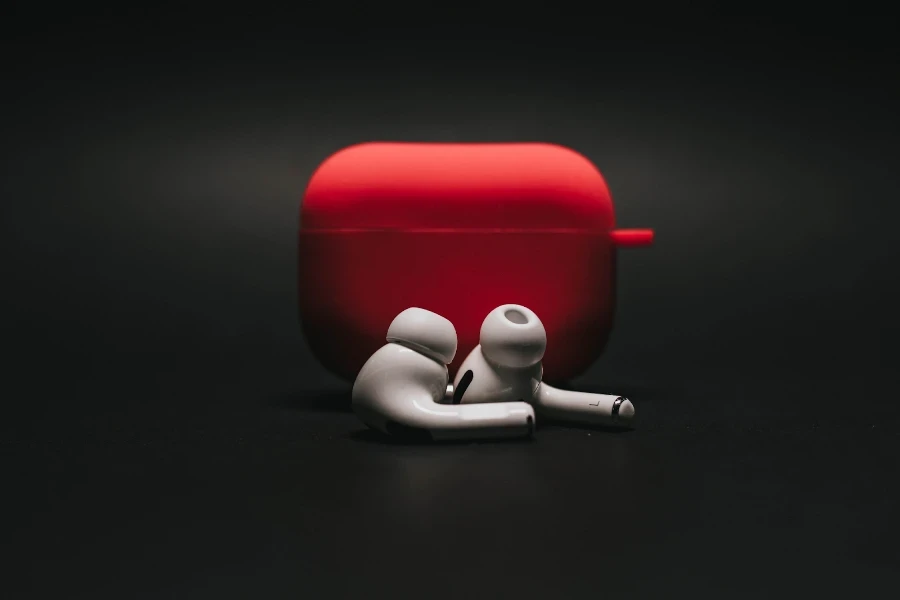 Because of this, these earbuds are perfect for consumers wanting to block out annoying ambient noise, which many in-ear earbuds can do without even requiring noise-cancellation technology. However, this means that they can be dangerous when used in busy traffic areas. In addition, they may not be the most comfortable fit during sleep.
In addition, in-ear earbuds may not be for everyone. Some designs may be uncomfortable and can fall out of the user's ears, making them less attractive than standard headphones.
Regardless, these music devices still cater to a sizeable niche. According to Google Ads, searches for in-ear earbuds rose from 22,200 in July to 27,100 in August 2023, reflecting a 2% increase in interest.
Around-ear earbuds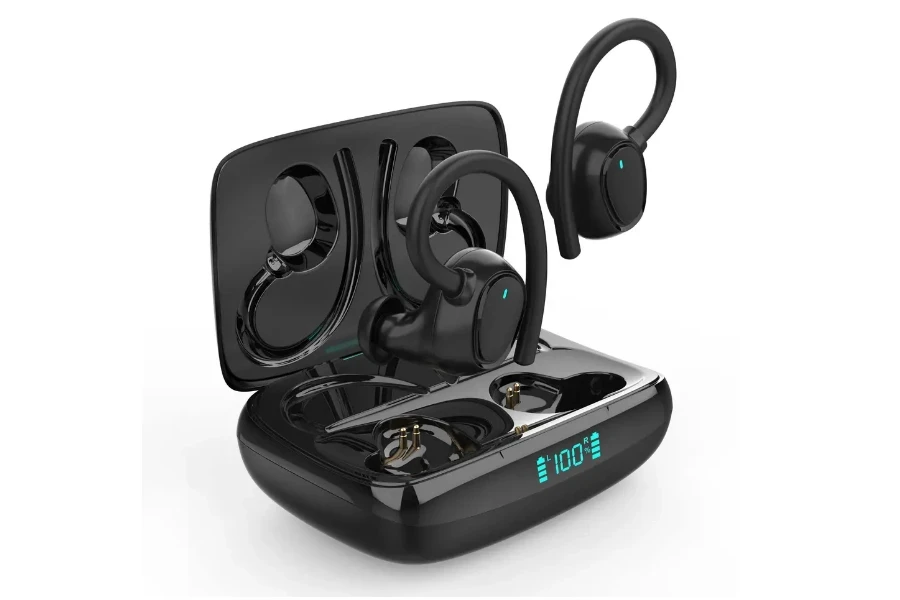 For consumers who find in-ear earbuds uncomfortable, there's a more comfortable alternative: around-ear buds. These earbuds resemble in-ear varieties but come with a band that gently wraps around the wearer's ears, delivering sound without earbud completely relying on the ear canal to fit.
Around-ear buds are preferable for long listening periods as they're less likely to fall out or cause discomfort. Plus, their sound quality is on par with their in-ear cousins.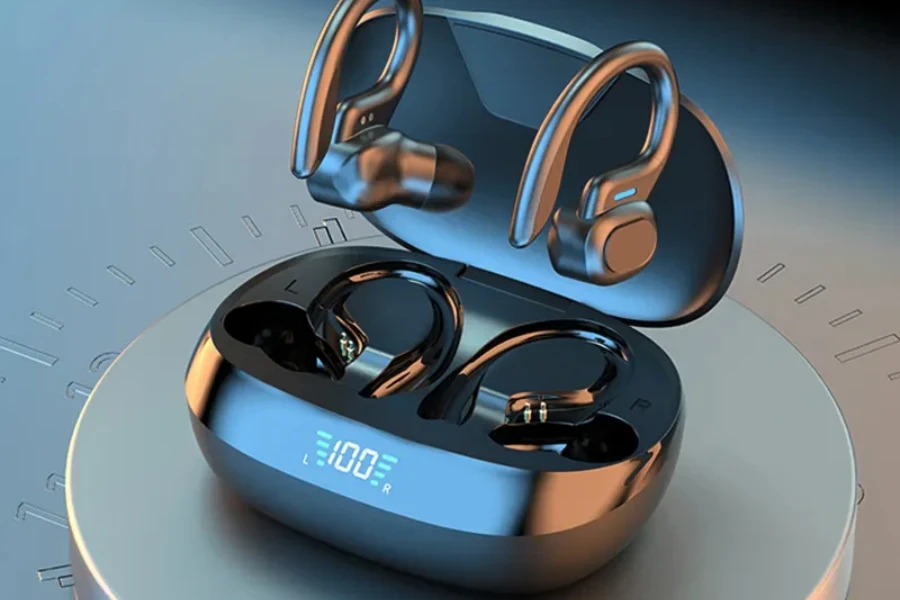 However, around-ear earbuds won't offer the same level of sound isolation. That makes them great for users who want to be aware of their surroundings at all times, but at the expense of audio quality in noisy areas.
While around-ear buds may not be as popular as their in-ear cousins, they still attract a reasonable interest. racking up 5,400 average monthly searches, according to Google Ads.
Bone conduction earbuds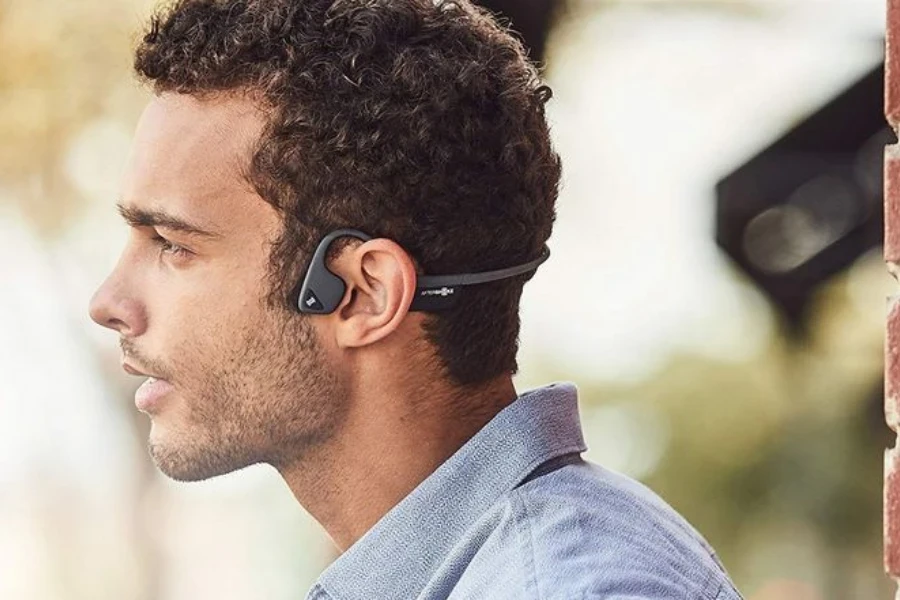 If other earbuds don't appeal to consumers or don't fit well, they may want to explore bone conduction headphones. These innovative devices sit on both sides of the user's head and utilize vibrations to transmit sound waves directly into the inner ear.
It may sound strange and unsafe, but that's not the case. One benefit of this earbud design is that it doesn't isolate users from their surroundings, instead allowing ambient sounds to pass through, similar to regular headphones.
As a result, bone conduction earbuds are an even better option for consumers who prioritize awareness of their environment over immersion. Moreover, because they don't insert directly into the ears, these earbuds can accommodate different individuals regardless of head size and shape.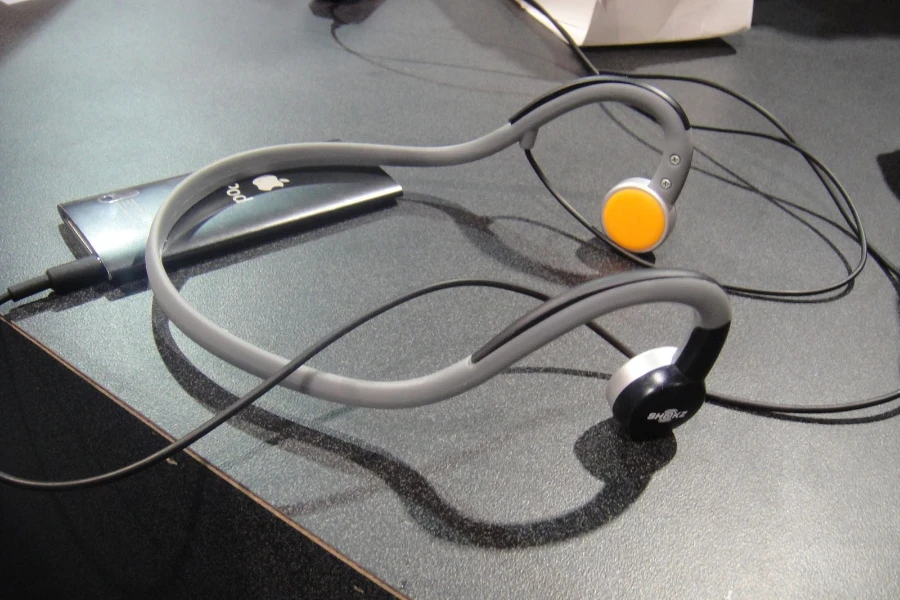 Some bone conduction earbuds may even come combined with glasses or headbands, allowing consumers to use them during exercise without concerns about the buds slipping out.
These earbuds' popularity and profitability is growing, withsearch interest going from from 8,100 to 12,100 in September, showing a 3% uptick since 2022, according to Google Ads.
Noise-canceling earbuds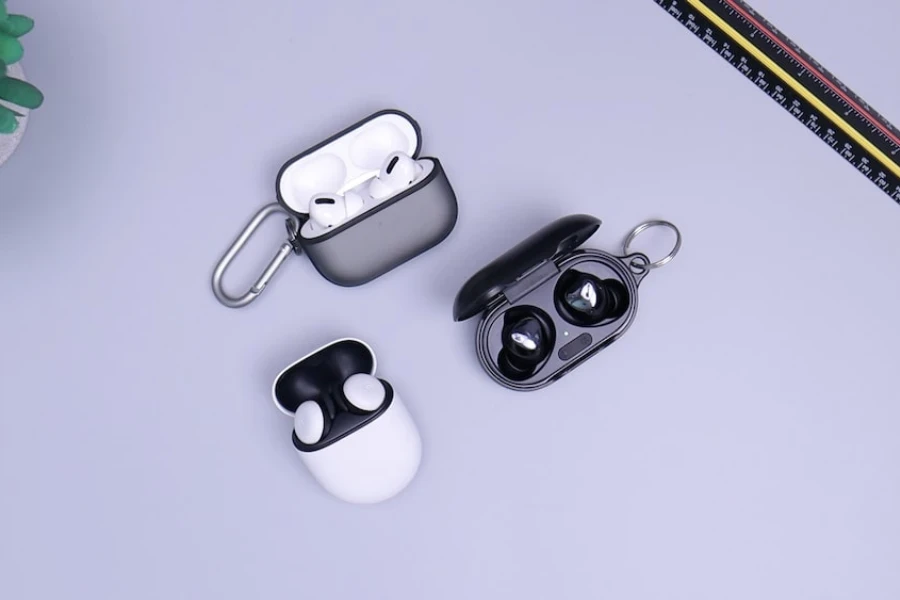 Nothing beats noice-canceling earbuds when it comes to canceling out annoying background sounds. Though they were proprietary tech for headphones, many types of earbuds have now adopted the same feature, allowing users to enjoy immersion with smaller devices.
But how do they work? Noise-canceling earbuds use tiny microphones to record external noises. Then, they play those frequencies with the reverse polarity, effectively canceling them out and preventing the sound waves from reaching the user's ears—all they'll hear is their favorite tunes.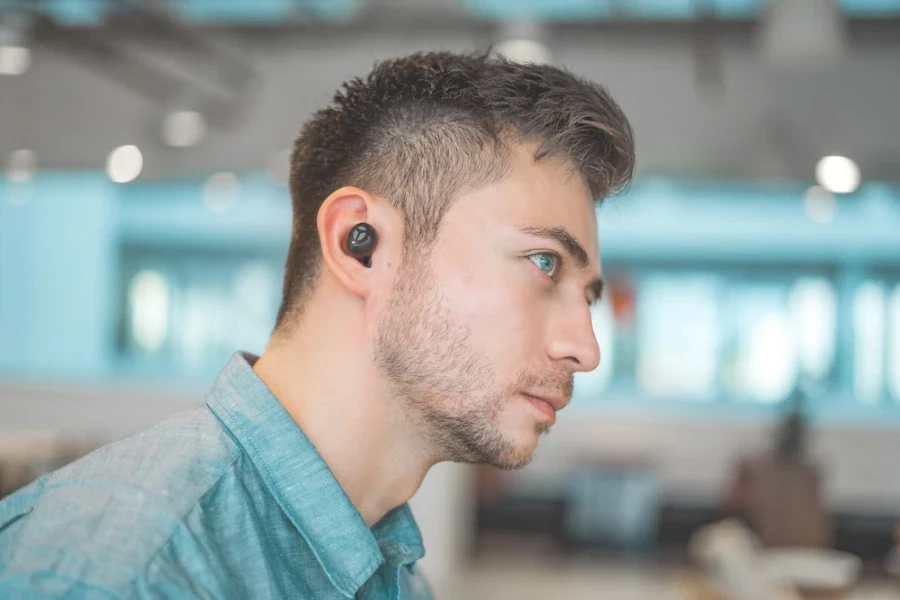 Here's a table showcasing the noise-canceling ranges earbuds can use today:
| | |
| --- | --- |
| Range | Application |
| 20-25 dB | A moderate noise cancelation level that can block low-level noise, like traffic or office chatter. |
| 25-30 dB | A good noise cancelation level that can block moderate-level noise, like airplanes or lawnmower sounds. |
| 30-35 dB | A high noise cancelation level that can block loud noise, like construction or heavy machinery sounds. |
| 35-40 dB | An excellent noise cancelation level that effectively stops even the loudest sounds, like concerts or sporting events. |
Note: Most good earbuds only need the first and second range for a terrific noise cancelation experience.
Based on Google Ads data, noise-canceling earbuds appear to be the most popular earbuds in 2023, garnering an impressive 135,000 searches monthly, and they've maintained this search interest since 2022.
Ambient sound earbuds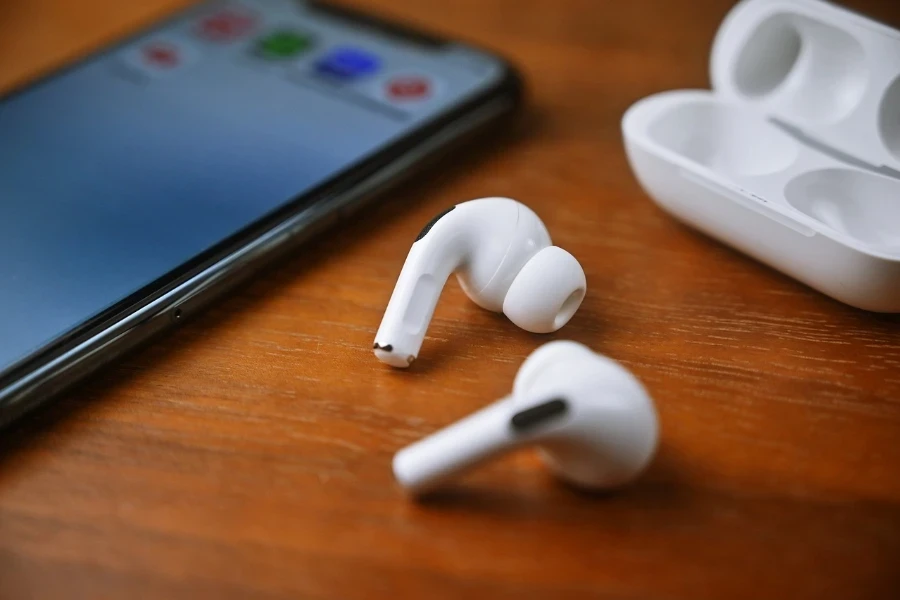 Ambient sound earbuds utilize another type of emerging audio technology, which is gaining momentum in 2023. They're similar to noise-canceling variants but feature designs that keep users aware of their surroundings without sacrificing audio quality. Users can then perform any activity (including conversation) without turning off their music or removing their buds. Also, these products have built-in microphones that pick up and play ambient sounds without interrupting the user's immersion.
However, this technology has limitations as it's still maturing. For instance, the earbuds may not pick up all the sounds in the user's environment, affecting their effectiveness.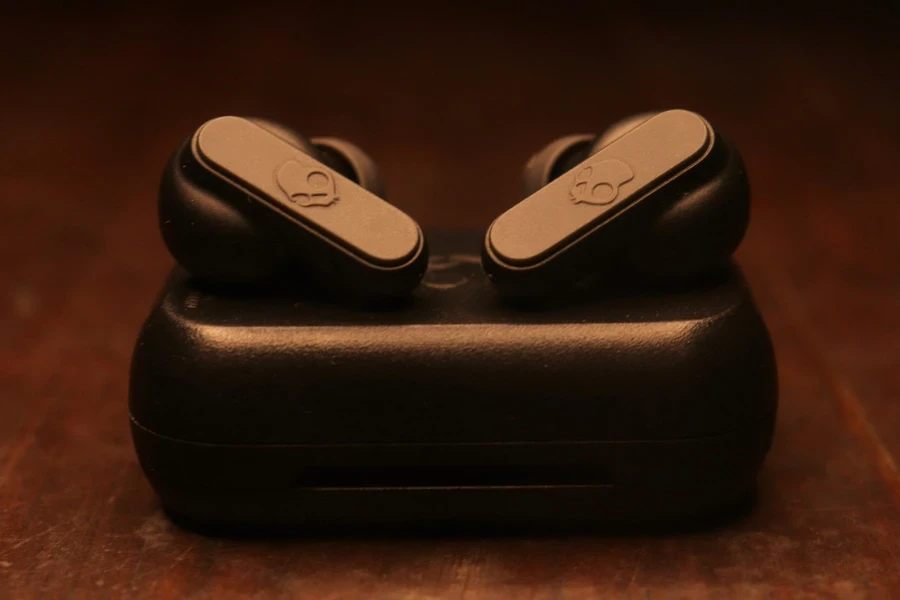 In addition, to provide the best experience, the audio device that you intend to pair with these earbuds must be compatible with the technology. This is usually indicated by being "ambient mode" equipped.
Ambient sound technology is more common with headphones, so its earbuds counterparts remain a growing technology. Regardless, Google Ads reveals that the keyword "ambient sound earbuds" receives an average of 880 monthly searches.
Conclusion
The earbud market and technology has grown enough to rival their headphone predecessors, making them a smart choice for sellers involved in audio gear in 2023.
From in-ear earbuds to noise-canceling and ambient sound technologies, earbuds offer everything headphones can but in a smaller package. Businesses hoping to enter the market can focus on these trends to attract more sales and profit.
If you're looking to get a foot on the earbud market, look no further than Alibaba.com for a huge range of products.
Was this article helpful?