Men's accessories are moving in a more fashion-forward yet versatile direction for S/S 24. Drawing inspiration from established workwear and resort themes, designs incorporate statement details and novelty elements influenced by seasonal trends. For retailers, accessories present an ideal opportunity to refresh men's ranges with on-trend products aligned with shifting lifestyle needs. This article will explore the must-have men's accessories to have on your radar.
Table of Contents
Baseball caps level up
The return of the elevated neck tie
Reinventing the bucket hat
Harnessing nostalgia with the neckerchief
Waist-up style with the statement belt
Conclusion
Baseball caps level up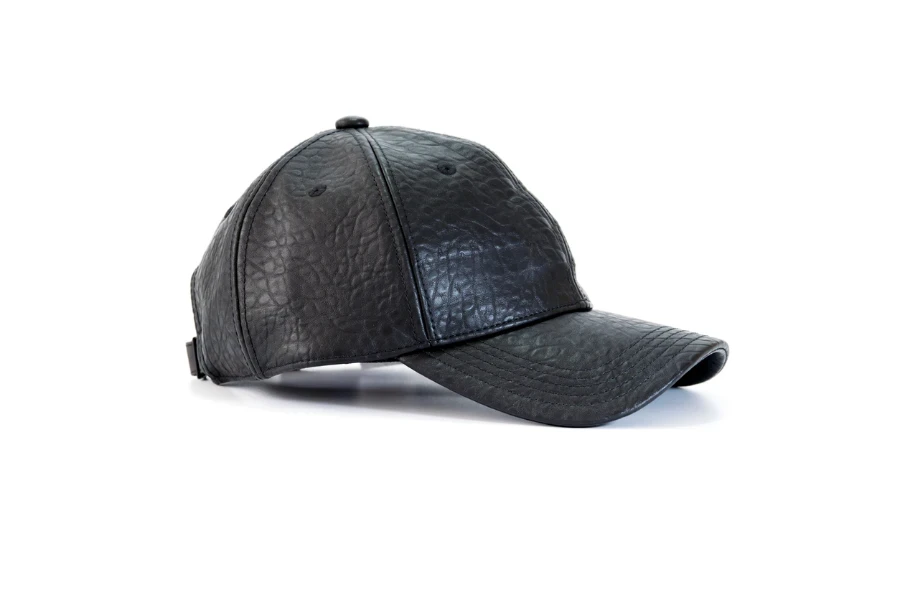 The baseball cap maintains its status as the leading headwear silhouette. But for S/S 24, classic caps get an elevated rework through unexpected materials like rich leather and recycled metals. Designers also play with proportion, enlarging and extending the traditional baseball cap shape.
Modular designs allow for customization, with additional panels, pockets, and attachments to create adaptable caps suited to unpredictable weather. Responsibly sourced natural materials like organic cotton, bamboo, and hemp align with sustainability values.
Baseball caps also harness the power of nostalgia, tapping into turn-of-the-millennium influences with neon hues, iridescent fabrics, and transparent visors. Statements logos and embroidery add personality.
For a versatile accessory that spans dress codes, update core cap styles with details influenced by seasonal trends like elevated workwear and redefined masculinity.
The return of the elevated necktie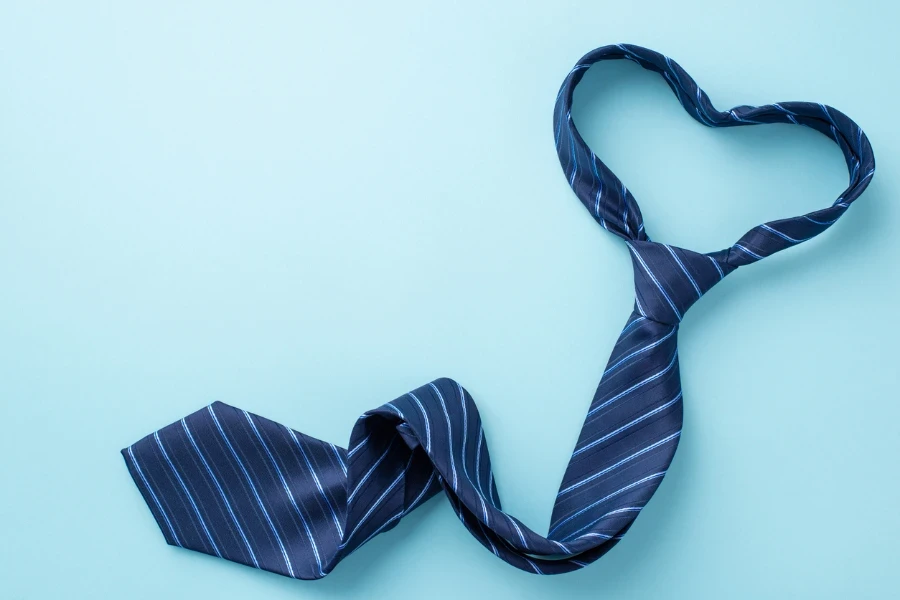 The necktie makes a comeback for S/S 24, reflecting the rise of hybrid dressing and versatility. Designers recognize the tie's ability to instantly pull an outfit together, from smart casual to fully formal.
Classic ties get refreshed through playful fabrics like polka dots, watercolor prints, and mismatched patterns. Novelty accessories like pins and jewelry turn ties into points of personal expression. Details like contrast linings and inside-out styling add interest.
Ties also get more casual through relaxed shapes, knit fabrics, and cropped lengths. Pairing ties back with t-shirts or polo shirts channels '90s nostalgia. This allows the tie to work for both WFH and IRL environments.
For a wardrobe essential that offers personality, focus on quality materials like wool, linen, and silk. Elevated accents like tonal stitching and tipped edges ensure investment-worthy appeal. Expand size offerings for an inclusive approach.
With versatility at the core, the necktie regains its status as a collection staple. Use novelty to capture newness while respecting the tie's enduring appeal.
Reinventing the bucket hat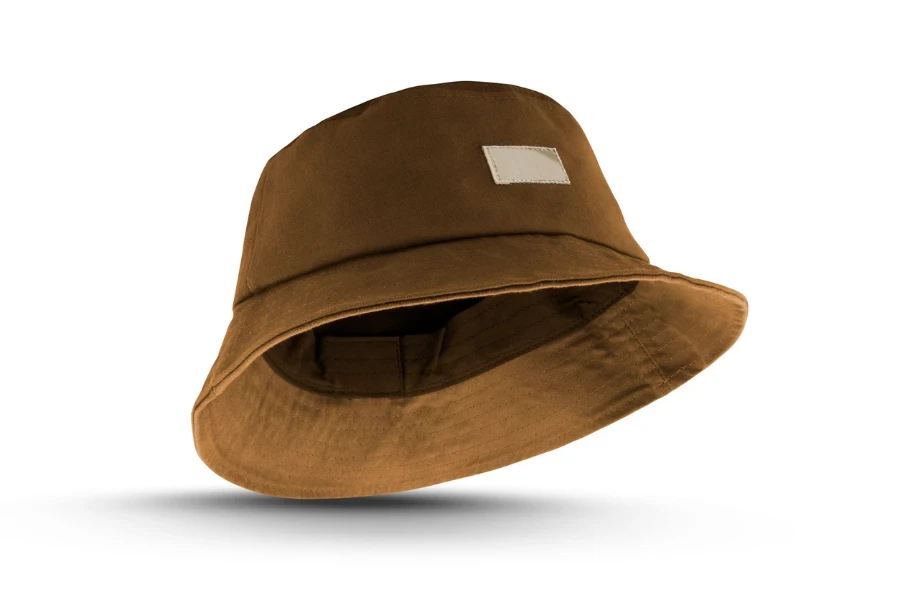 The bucket hat maintains its presence across S/S 24 collections but loses ground to the baseball cap. To regain momentum, designers are reinventing the bucket with new proportions, bold prints, and creative materials.
Oversized bucket shapes exaggerated for impact allow designers to play with texture and pattern. Fishnet, crochet, and lace materials add depth, while digital prints capture the mood-boosting appeal of meme culture.
Removable flaps and panels create adaptable silhouettes suited to unpredictable weather, aligning with the modular trend. Drawstrings and chin straps emphasize practicality and protection.
Nautical motifs and marine color palettes connect to the modern mariner trend, while Western styling and paisley patterns offer a point of difference. Responsibly sourced natural materials integrate sustainability.
For a versatile accessory, focus on wearable shapes that avoid overly avant-garde proportions. Quality materials and finishing ensure longevity and value. Print and color offer novelty while aligning with seasonal narratives.
Harnessing nostalgia with the neckerchief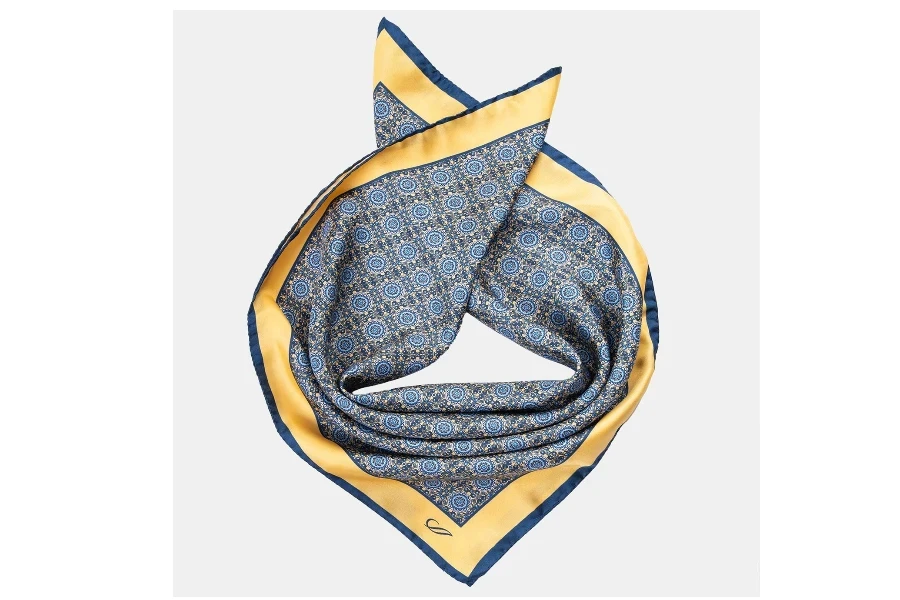 A key emerging accessory silhouette, the neckerchief brings a nostalgic yet modern versatility to men's ranges. Lightweight fabrics like silk, cotton, and linen make the neckerchief ideal for transitional seasons and temperate climates.
Designers harness references from past eras, from 19th-century cowboys to 1970s mods, giving the neckerchief a retro-inspired appeal. Western motifs, paisley prints, and geometric patterns reference the bandana shape's workwear roots.
The elongated, wraparound styling allows for multiple wearing options, from ascot to head wrap. Minimalist resort-inspired colors and prints align with the season's relaxed sensibility. Responsible materials like organic cotton appeal to eco-conscious consumers.
For differentiation, include neckerchiefs in natural hues and classic patterns. Merchandise alongside short-sleeve shirts and polos for styling inspiration. Focus on timeless styles that align with the S/S 24 trends of redefined masculinity and modern mariner.
Waist-up style with the statement belt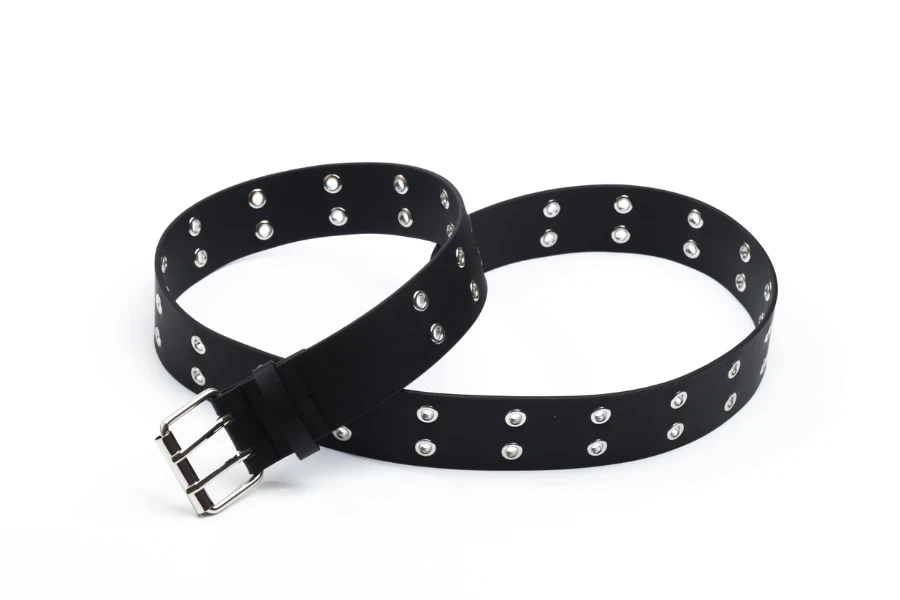 The statement belt emerges as a key accessory for delivering novelty and versatility. Oversized buckles, embellished hardware, and bold materials like leather and snakeskin capture attention.
Designers play with proportion, with extra-wide and elongated belts that can be draped or wrapped in multiple ways. Consumers embrace statement belts as a way to instantly elevate basics like jeans and t-shirts.
Belts also harness nostalgia through trompe l'œil and Y2K-inspired designs. Details like chain links, carved hardware, and logo plaques add ornamentation. Belts attached to clothing as permanent detailing provide customizable styling.
Focus on quality leathers, hardware, and fastenings to ensure longevity and value. Inclusive sizing accommodates wider waists. For differentiation, develop signature buckles and closures that become brand signatures.
With their ability to add personality, statement belts present an easy way to inject novelty into men's accessories.
Conclusion
As men continue to embrace a more experimental approach to accessories, S/S 24 brings a wealth of innovative products that blend commercial appeal with seasonal newness. By tapping into nostalgic and versatile silhouettes like the baseball cap and tie while adding novelty touches, retailers can capture consumers looking for mood-boosting yet timeless pieces. Focus on responsibly sourced materials and inclusive sizing to align with key trends like sustainability and redefining masculinity. Keep an eye on emerging styles like the neckerchief for a point of difference. With the right accessories assortment, you can help men effortlessly elevate their S/S 24 wardrobes.
Was this article helpful?