Headbands are a unique and cute accessory that adds flare to raw locks while keeping a lady's hair more intact and accessorized. But that's not all. With headbands, female consumers can reduce their hair management worries, honor natural head shape, and get a super-comfy fit with chic, stay-put designs.
This article will showcase 20 unique headband designs that will trend in 2023.
Table of Contents
The business potential of headbands
The top trending fashion headbands for women
In conclusion
The business potential of headbands
An analysis by research forecasts the global headband market to reach USD 3.8 billion by 2030, registering a CAGR of 4.5 percent between 2018 to 2030. This market growth is due to the increasing demand for children & women application segments, growing awareness of headbands on social media, and high fashion trendsetters.
The top trending fashion headbands for women
Check out the top 20 headbands for women and find those trending this season.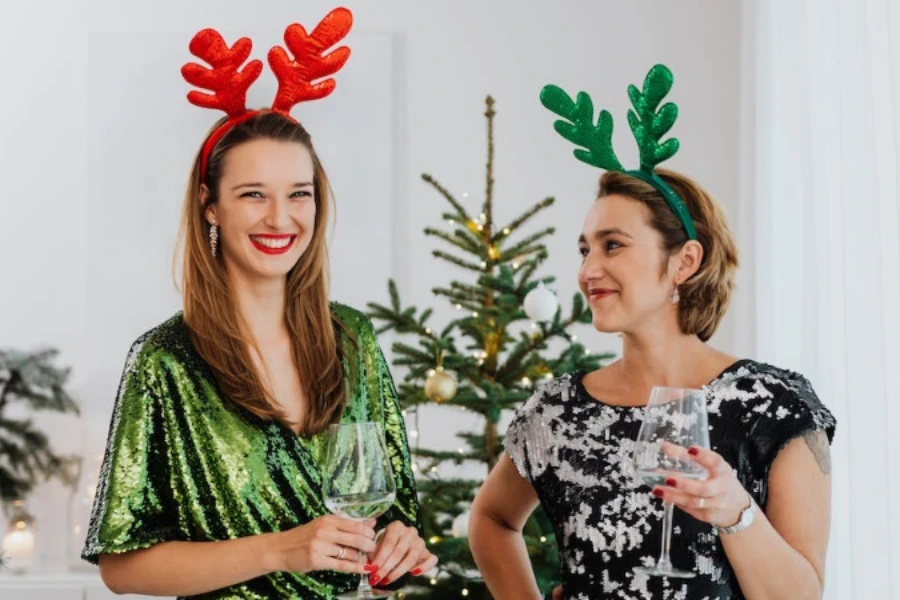 Crystal stone ombre sequin fabric headband
The ombre sequin fabric adds a touch of glamor to any outfit, while the crystal stone band provides an elegant finishing touch. Consumers can wear this fun and flirty headband as a costume accessory for cosplay, a fashion show, or to jazz up an outfit on any day. The chic bling style and shiny material provide a charming look.
Knotted jeweled bling headband
The Knotted Jeweled Bling Headband is sure to give a boost of glamor for any everyday occasion or special event. This one-of-a-kind piece has a knotted headband with grosgrain, two strands of colored crystal beads, and rhinestones hanging off brilliantly. It's an ideal accessory for consumers to wear while attending a party or having lunch on a sunny day at the park.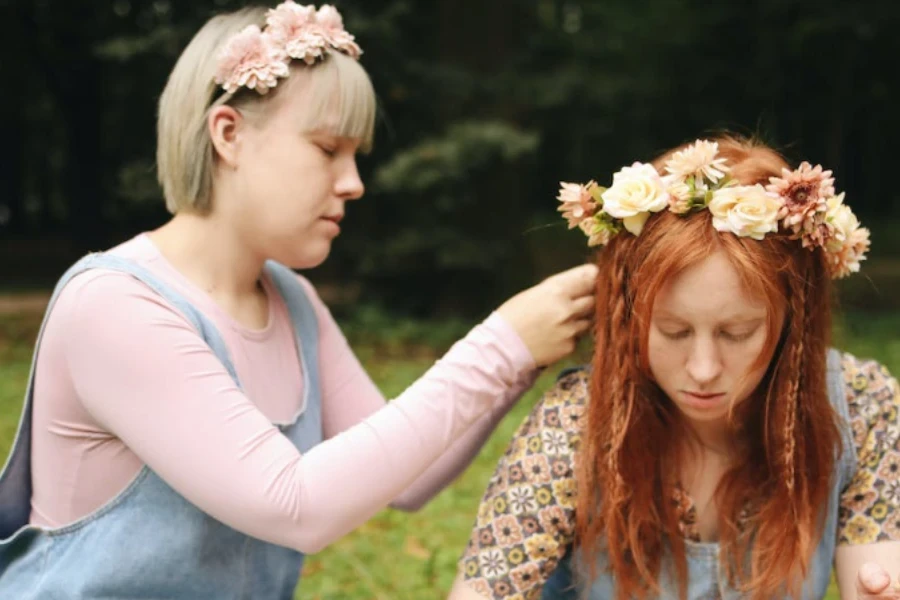 Blue color sweet fashion cotton headband
Thanks to its stylish and comfy features, this beautiful headband makes any outfit more fun. The cushioned fashion headband in a blue hue that makes up the assortment of the headband is both plush and permeable. These headbands are perfect for various activities, like walking around the neighborhood or doing yoga.
Top bow brocade handsewn impactor headband
The top bow brocade is hand-sewn onto the headbands, making them more attractive and endearing than ordinary ribbons. Additionally, the comfy material makes it simple to wear all day. It is the ideal addition to any wardrobe, and consumers can rock them with casual and formal attires.
Velvet cotton silk plush fabric fascinator headband
Gorgeous plush fabric and velvet cotton were used to create this lovely headband. Its distinctive style, elegance, and exquisiteness make it a suitable accessory for consumers, who choose to wear it with casual or formal attire. Because it is double-layered, it will stay in place on the forehead while being breathable.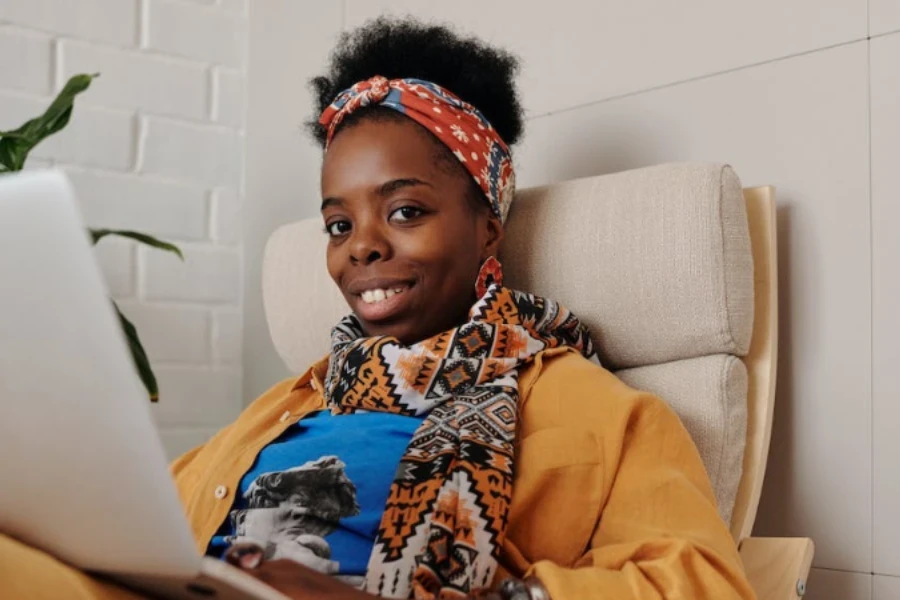 Top knotted full pearl headband
This headband adds a fashionable and refined touch to any ensemble with its pearl pattern set, which is ideal for generating an elevated finish. The perfect accessory for any occasion, this piece can be paired easily with other hair accessories or worn on its own for a more simple yet chic look.
Woolen cloth sponge headband
This headband is made from cotton and 100% pure woolen fabric for softness and warmth, making the consumer's head feel comfortable while wearing it for long hours. Furthermore, it is breathable, preventing the head from overheating.
Artificial silk spider lily headband
A lily-inspired headband is an exclusive fashion item made from artificial silk. The quirky yet gorgeous accessory features 3D flowers with a realistic artificial silk feel. It has a minimalist attitude and casual chic style that works in many different contexts. This headband is the ideal boho wedding flower crown accessory for bridesmaids, flower girls, and consumers who want a simple and exquisite floral appearance.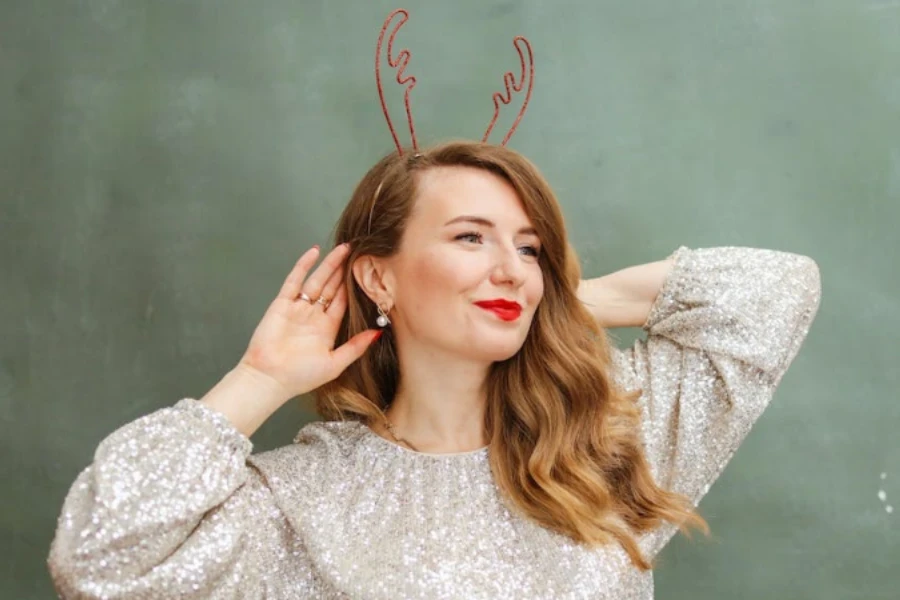 Diamond crystal rhinestone headband
This sparkling rhinestone headband offers a glamorous look that makes it the perfect ultimate party accessory. This gorgeous, sparkling headband features top-quality crystals that are hand-set in a sparkling rhinestone frame.
High-quality crystal beaded bling headband
This headband features an ultra-lightweight and slim-fit design. So, it's an excellent choice for consumers seeking to secure a slicked-back look. Comfortable, breathable and durable best describe these high quality crystal string beaded bling headbands, making them the ideal accessory for completing a casual or evening look.
Large bunny ear headband
The large bunny Ear headband is as cute as it can be. This fashion headband features a trendy, oversized bunny ears design in black and white. Consumers who enjoy wearing headbands and other accessories will adore these rabbit ears, as they are sure to bring a touch of added sweetness to any ensemble.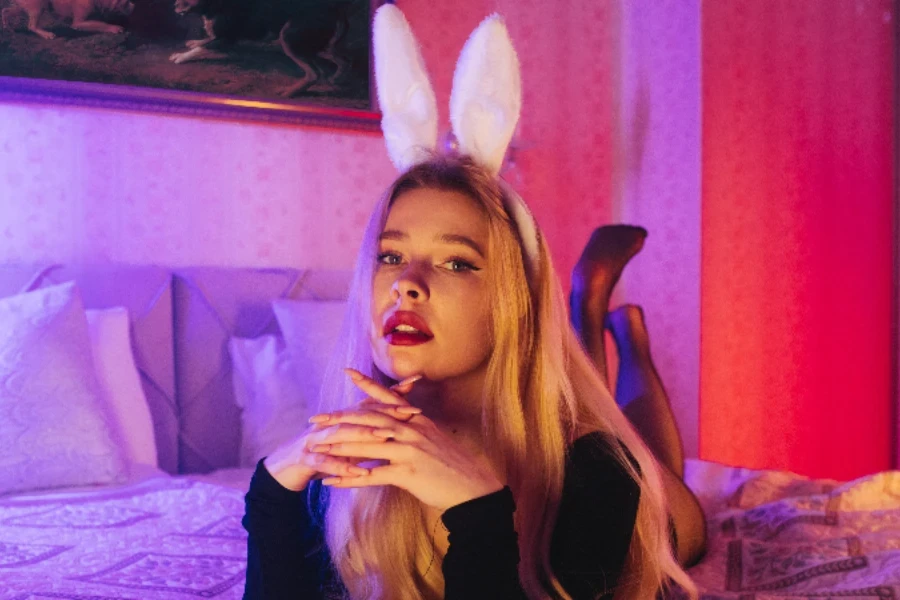 Satin fabric knotted headband
A classic satin fabric headband is a great piece that makes outfits look more put together. Soft and luxurious, this lightweight headband is made of elegant satin that feels great and looks beautiful on the hair. This satin headband is made from 100% polyester, making it both comfortable and durable.
Pearls studded striped headband
A chic bow decorates the center of this headband, which is made of soft, stretch cotton. Due to its timeless green and white striped design, this headband is suitable for both day and night. While the lovely lace material has been created to stay in place all day, the front's magnificent pearl embellishment provides a touch of exquisite beauty.
Retro patent-colored leather headband
This retro patent-colored leather headband is perfect for all hair types, especially curly or coarse hair. It features retro-inspired colors and a clean design with various colors. Also, the headband is a classic style brought back from the 90s and still looks just as good today!
Pearl beaded headband
Pearl String Headband features a pearl-accented headband and delicate string detailing. It's the perfect way to add a subtle yet sophisticated touch to a consumer's wardrobe. Perfect for any occasion, this headband will surely have heads turning.
Velvet padded wide-edge headband
This Velvet padded wide-edge headband is exclusive and a must-have for any fashionista. A classic design with a matte finish, this headband has wide edges and is made from Velvet. It's also super soft and comfortable, perfect for sunny days, and winter months. In addition, it's made with quality materials and has an elegant look.
Crochet knitted triangle headband
This crochet knitted triangle headband is great for casual wear. Consumers can rock them every season and with almost any outfit. Plus, it fits all size heads comfortably, with the perfect amount of stretch. Moreover, it looks great under a beanie or on its own. These headbands are extremely comfy and 100% hand-made from quality materials.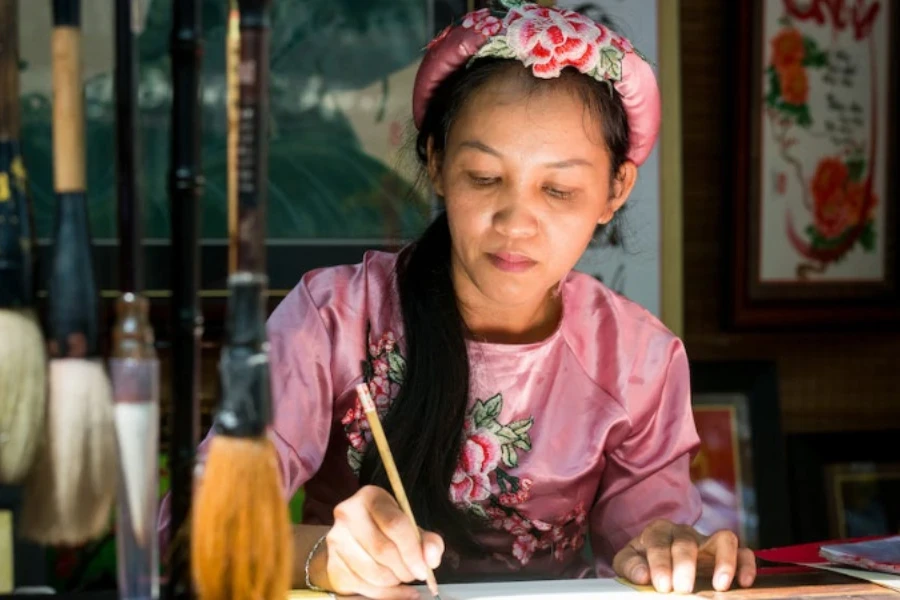 Night reflective yoga fitness headband
Made of soft and elastic premium cotton, this headband for yoga and exercise is night reflective. Also, it's perfect for outdoor activities like riding, working out, and jogging, thanks to its breathable and non-slip nature. Ideally, this headband is perfect for any sports enthusiast who wants to remain cool on warmer days.
Crystal rhinestone twisted headband
This glamorous headband is made of satin and features a crystal rhinestone that sparkles even in dim light. Undoubtedly, this headband style is sure to get a lot of attention. A twisted design with a subtle touch of sparkle, this headband gives any ensemble a glamorous touch.
Arcuate rhinestone pearl wide brim headband
The ornate arcuate rhinestone headband is a new trend in fashion. With its elegance and versatility, this rhinestone pearl wide-brim headband with soft and durable lace is crafted with a refined arcuate shape. It also features three delicate Rhinestones that add the perfect amount of sparkle.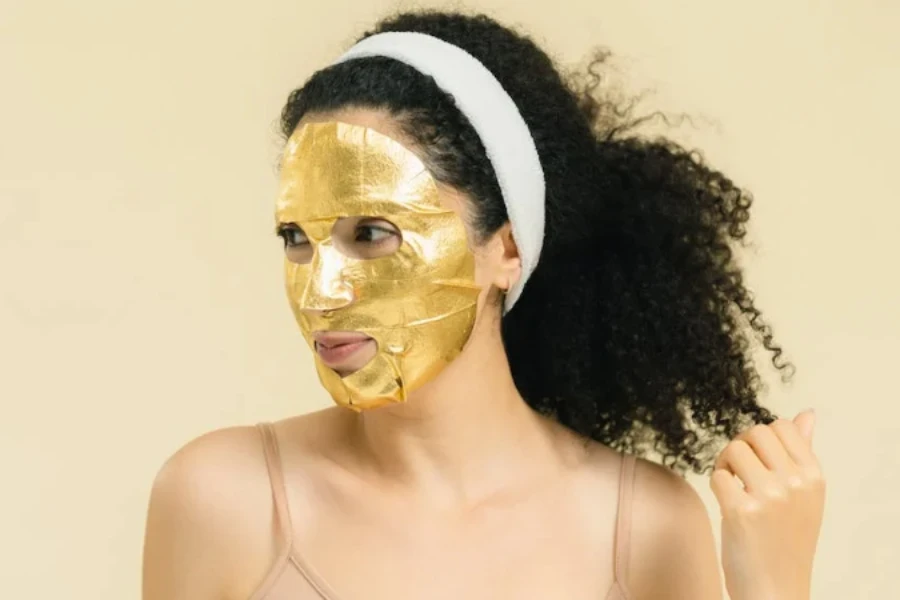 In conclusion
Headbands are trendy today, not only as a promotional item but also as an essential fashion accessory. However, deciding among the numerous headbands that are offered in different styles and patterns may need a lot of effort.
Thankfully, this article gives the insight to help sellers choose headbands that can boost sales.
Was this article helpful?