Step into a world of captivating beauty as we delve into the best lip color trends for 2023/24.
From sophisticated mauve shades to bold and attention-commanding colors, this article unveils the hottest lip color trends that are set to redefine the beauty and cosmetic industry.
As consumers seek to express their individuality and embrace glamorous looks, metallic lip shades are taking center stage, while the "barely there browns" trend brings a touch of understated elegance to everyday wear.
Join us as we explore these mesmerizing lip color trends and discover how they can elevate any makeup look.
Table of Contents
The global market for lip color
Four lip color trends in 2023/24
Getting on board with lip color trends
The global market for lip color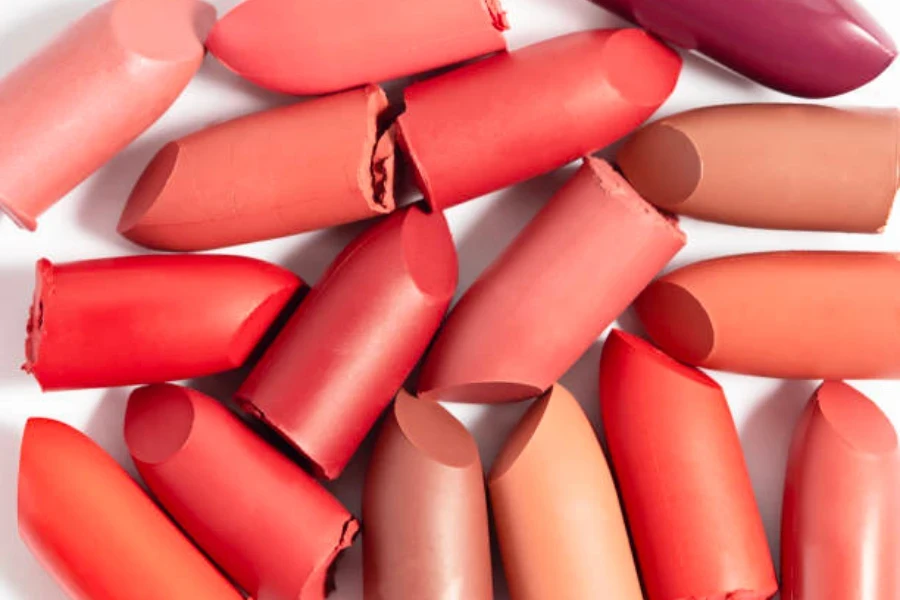 The global market for lip color is witnessing significant growth, with revenues reaching a remarkable US$ 21.16 billion in 2023. This upward trend is projected to continue at a compound annual growth rate (CAGR) of 4.66% from 2023 to 2028.

Businesses should take note of this thriving industry, especially considering that the United States generates the most revenue, amounting to US$ 3,844.00 million in 2023.
What's particularly striking is the per-person revenues, with US$ 2.75 generated in 2023 relative to total population figures.
This data underscores the immense potential for businesses operating in the B2B cosmetics sector to capitalize on the lip color trend and leverage its steady expansion for substantial growth and success in the coming years.
Four lip color trends in 2023/24
Mauve lipstick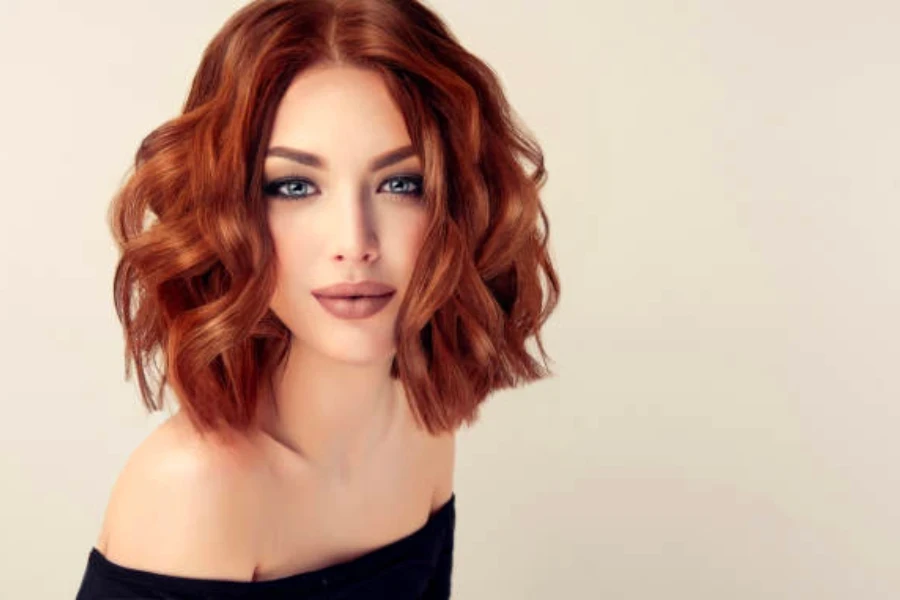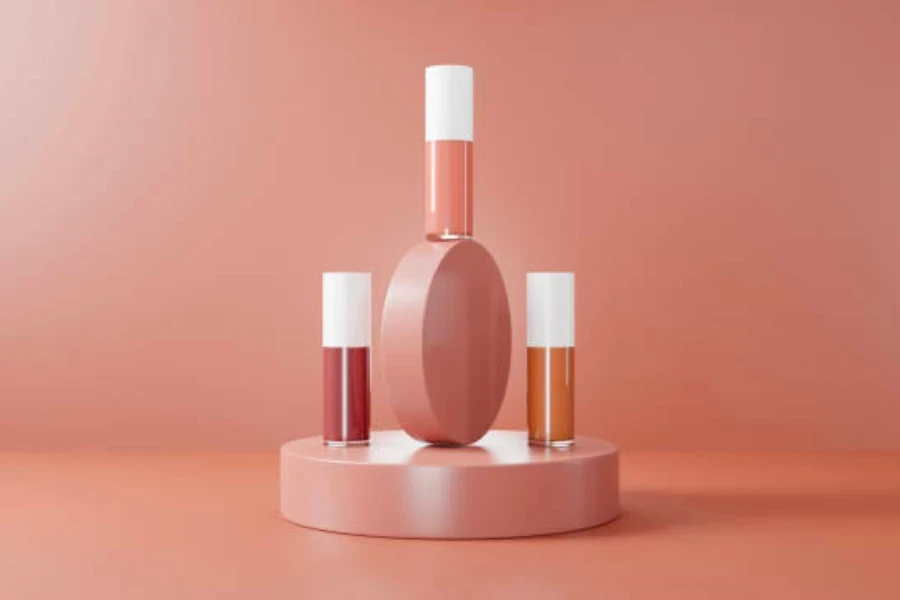 One of the standout lip color trends for 2023/24 is the resurgence of mauve lip shades. With their sophisticated and versatile appeal, mauve lipsticks have become a top choice for fashion-conscious consumers.
The trend encompasses a range of captivating hues, from soft pinks to deeper berry-inspired tones.
Notable examples include:
Dusty pink – a subtle yet elegant shade perfect for everyday wear.
Berry Bliss – a rich and bold mauve that exudes confidence for special occasions.
The popularity of mauve lipsticks can be attributed to their ability to complement various skin tones and effortlessly transition from day to night, making them a must-have addition to any lip color collection.
Bold lip colors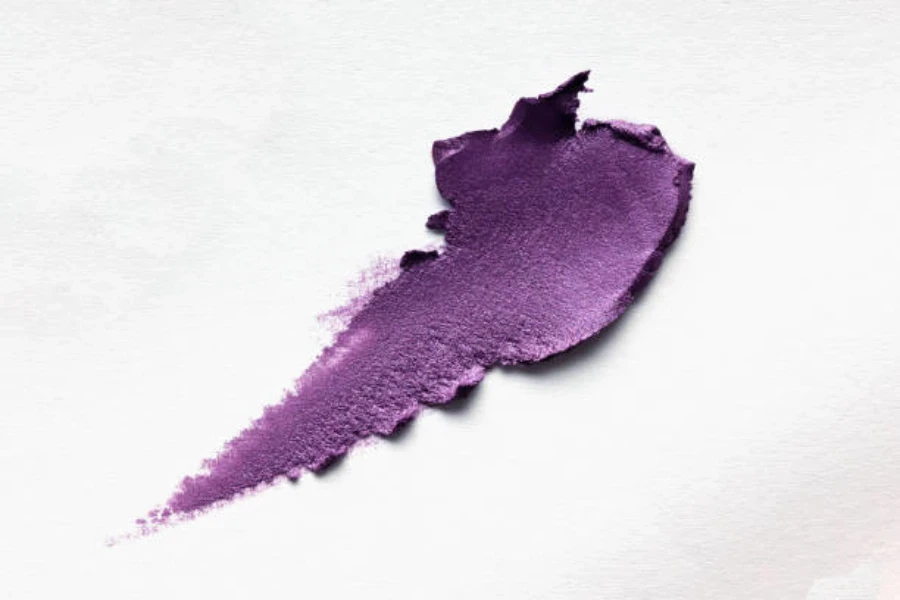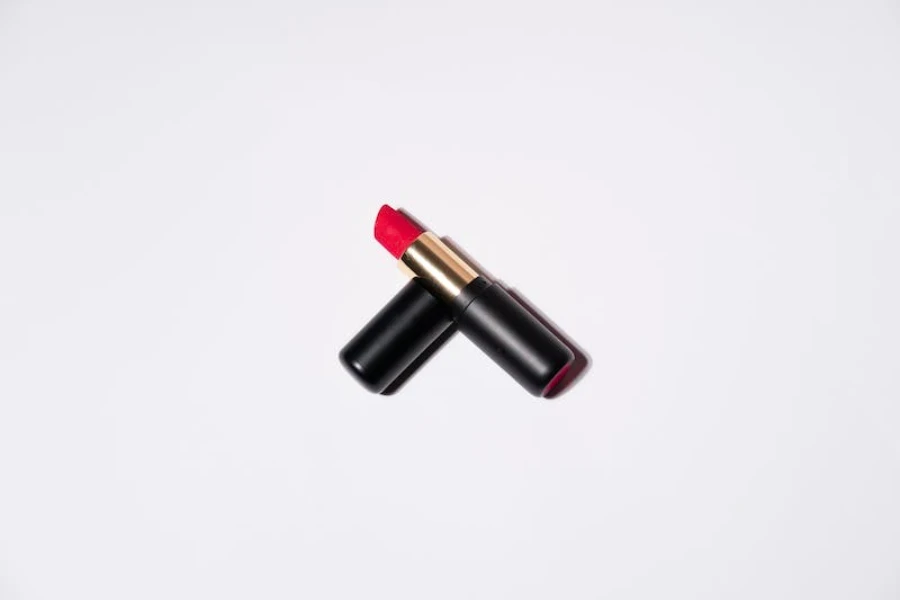 Bold lip colors are making a statement like never before. Embracing vibrant hues that exude confidence and individuality, consumers are seeking lip colors that command attention.

Among the sought-after shades are:
Powerful Plum – a deep and intense plum tone that adds drama to any look.
Fiery Red – A bold and classic red that never goes out of style.
These striking lip colors are gaining popularity due to their ability to instantly elevate any makeup look, making them a favorite choice for special events and bold fashion statements.
Metallic colors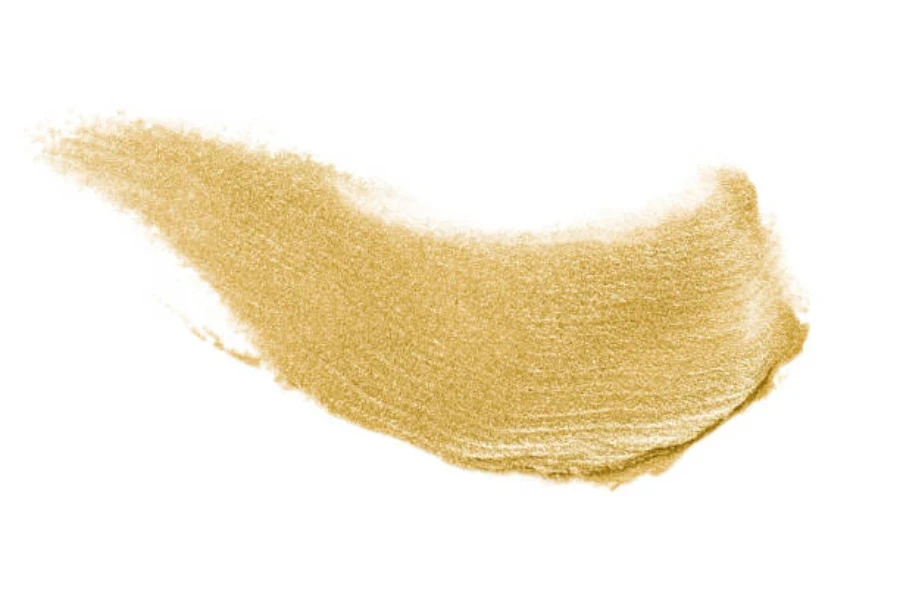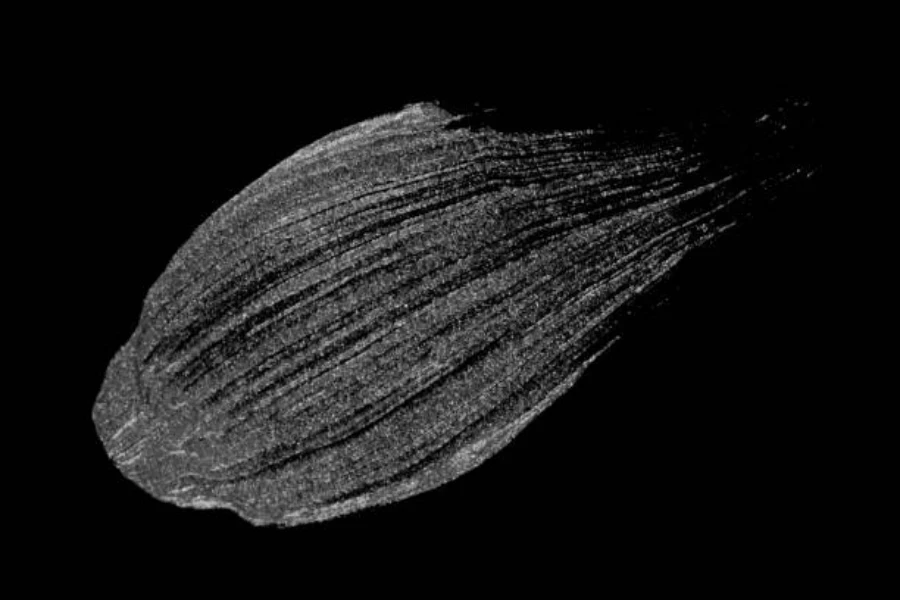 Consumers are gravitating toward lip colors that add a touch of opulence and glamor to their looks. From shimmering gold to mesmerizing silvers, metallic lip shades are taking center stage.
Embrace the trend with shades like:
Gilded Glam – A luxurious gold hue that adds a radiant glow to any ensemble.
Silver Starlet – A dazzling silver shade that exudes futuristic sophistication.
The popularity of metallic lip colors lies in their ability to create an alluring focal point, capturing attention and elevating any makeup look to an extraordinary level.
Barely there browns lipstick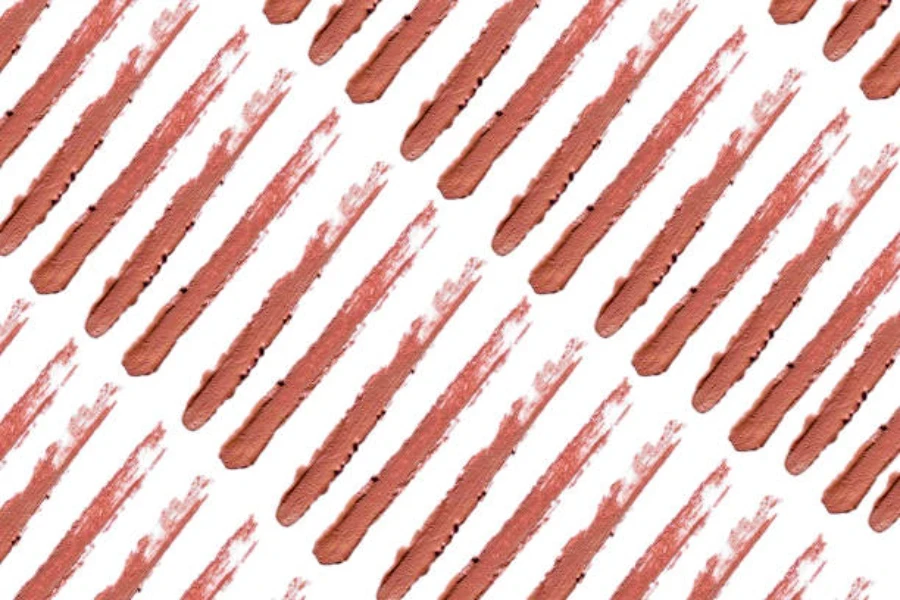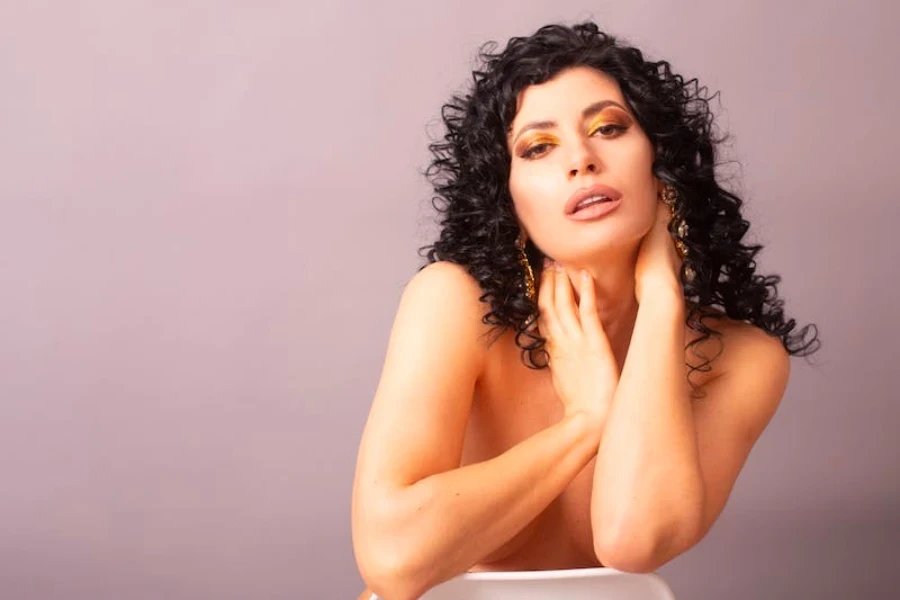 The "less is more" approach to lip colors takes center stage with the barely there brown trend.
Consumers are embracing understated elegance with soft and natural-looking brown lip shades that enhance their natural beauty.
Shades like:
Nude – This offers a subtle warm brown hue, perfect for achieving a natural and effortless look.
Mocha – Provides a deeper, richer brown tone for those seeking a touch of sophistication.
The popularity of barely there browns lies in their versatility, allowing for seamless transitions from casual to formal settings, making them a staple choice for everyday wear.
Getting on board with lip color trends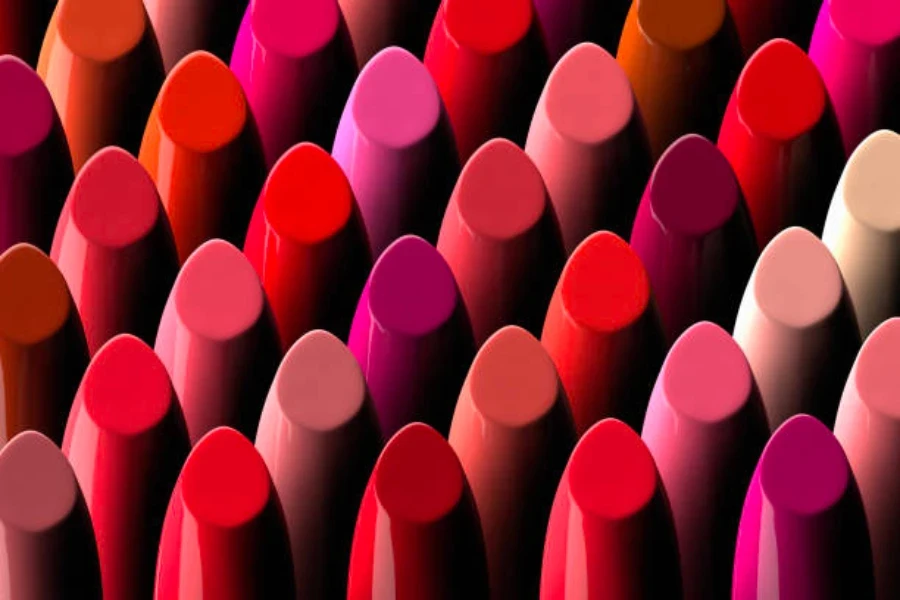 As the global lip color market continues to flourish, businesses in the cosmetics sector have the opportunity to embrace these trends and cater to the diverse preferences of their consumers.
By staying ahead of the curve and offering a wide range of lip color options, companies can ensure their success in this dynamic and ever-evolving industry.
Was this article helpful?