Come Halloween, the evenings will be a little cooler and the nights darker. So winter hats can be an essential accessory to have. But how can one wear them without ruining a Halloween outfit? There are a lot of winter hats in today's market that are suitable for Halloween dress up, and they make the look even better.
Table of Contents
The global market value of winter hats
Five amazing hats for halloween dress up
Wrapping up
The global market value of winter hats
In recent years winter hats have picked up in popularity, with more unique designs that incorporate the latest fashion trends and sustainable materials. In 2021 the global market value of winter hats reached $25.7 billion, and it's forecasted to reach $36.4 billion by 2030, with a compound annual growth rate (CAGR) of 4%.
In many countries, winter hats are sold in October, which is in line with Halloween. Hence, the market is experiencing an increase in sales of winter hats that can be used for Halloween dress up around this period, as this holiday is gaining popularity with consumers. The Halloween costume market has already exceeded $4.1 billion as of 2021, and this number is expected to continue at a CAGR of 5.04% until 2027.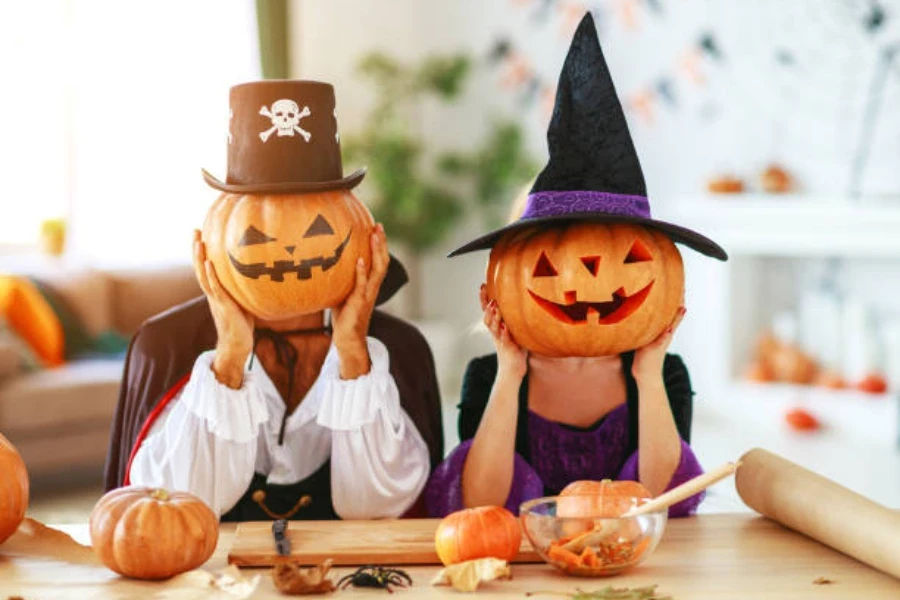 Five amazing hats for halloween dress up
Halloween is a time for dress up, but it's important to stay warm, especially for consumers who are planning to spend time outdoors. There are many winter hats for Halloween dress up available for consumers of all ages. But the market is seeing a higher demand for 3 hole ski masks, motorcycle balaclavas, crochet hats, spooky beanies, and themed knitted hats.
3 hole ski masks
Ski masks have become a popular choice of headwear for people who spend a lot of time in the cold air or snow. In terms of winter hats for Halloween dress up, the 3 hole ski mask is one of the most popular choices. And it's no surprise considering that the ski mask offers optimal coverage, with only two eye slits and a hole for the mouth. Also, if consumers get too warm from wearing the mask, it's easy to roll upwards and turn it into a regular winter hat.
Besides its warmth factor, the 3 hole ski mask is popular for Halloween dress up because of the variety in today's market. Some ski masks have unique embroidery on the front, others are reversible and offer a different pattern on either side that can work perfectly with a Halloween costume. Also, this hat features different colors that appeal to a wide range of audience.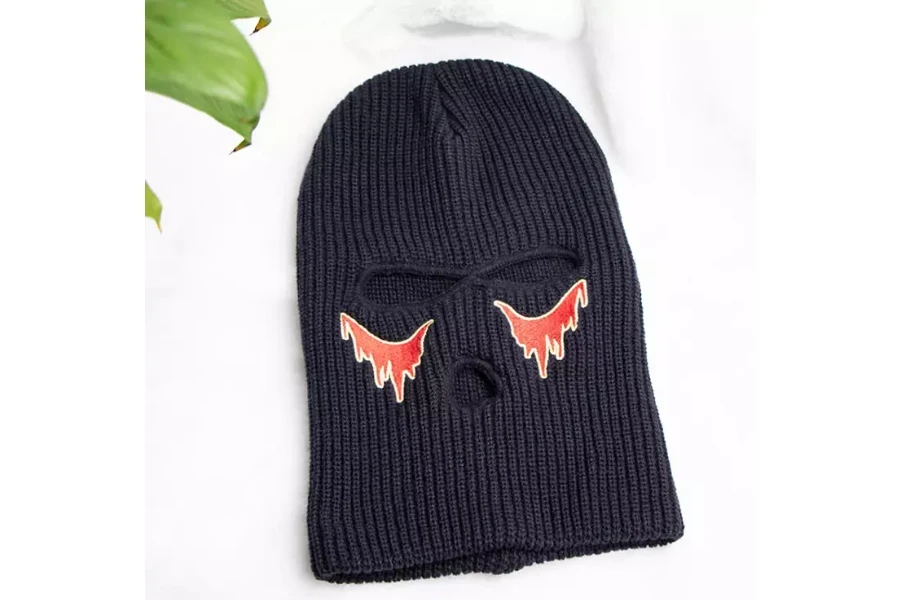 Motorcycle balaclavas
Another unique headpiece used for Halloween, especially among males is the motorcycle balaclava. This type of headwear features one large opening in front that can be worn in various ways depending on preference. Most people wear it to expose their eyes, while others wear the mortorcycle balaclavas below the chin with the rest of the head open.
Typically, motorcycle balaclavas help to keep the entire head and neck protected, and they come in different patterns, from camouflage to snakeskin. This winter hat is ideal for Halloween dress up as they come in exciting prints and designs that work for Halloween, like the skull printing on the front and teddy ears.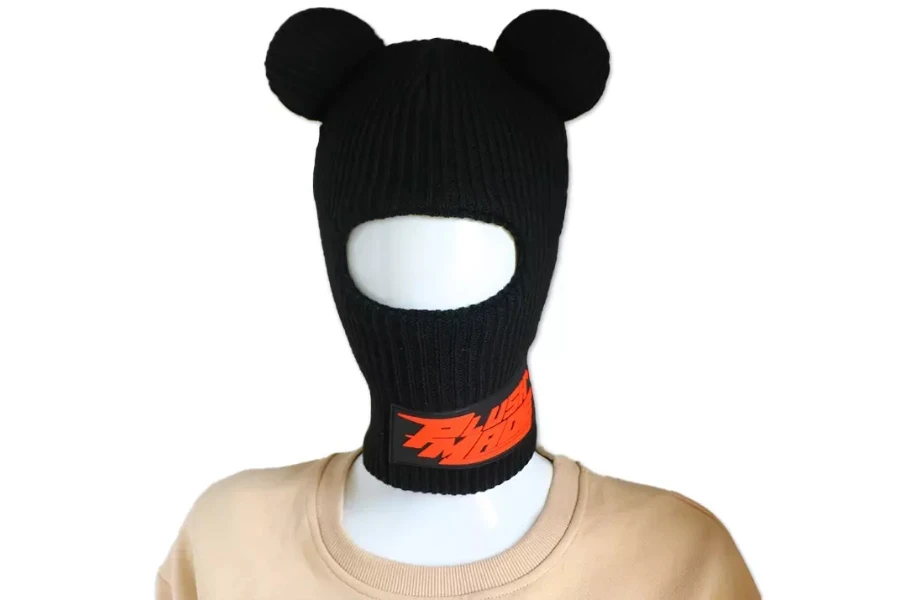 Crochet hats
Crochet hats are the perfect addition to knitted and crocheted costumes. These winter hats for Halloween have gone a step further and taken different forms that add finishing touches to the ensemble.
Crochet hats for children is an excellent example that often features different characters. But for adults, crochet hats feature different designs, including lifelike wigs, uniquely shaped animals, and Halloween-inspired headpieces such as witches' hats or viking helmets. In short, there are endless possibilities with crochet hats, which makes them stand out.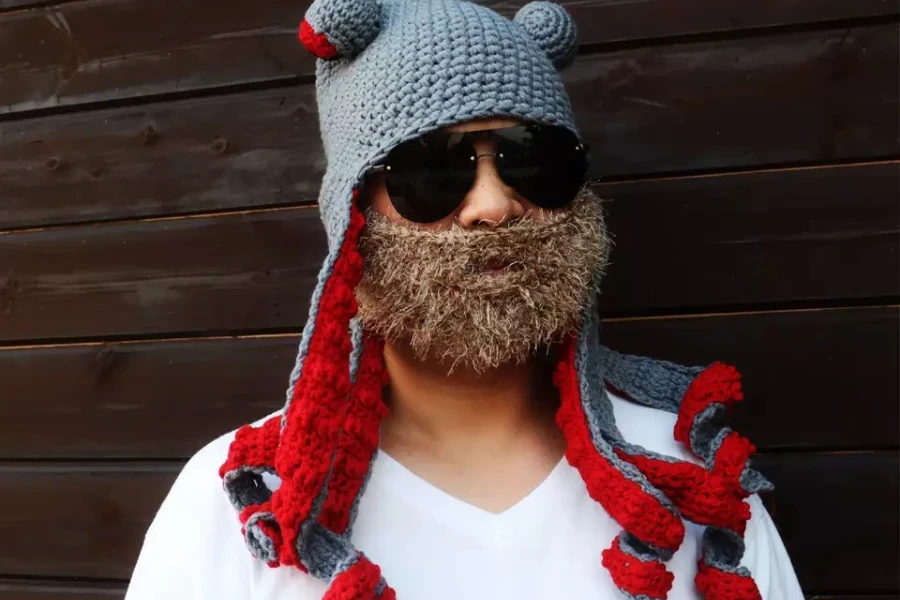 Spooky beanies
Spooky beanies with patterns like spiderwebs are Halloween favorites that allow consumers to express their personalities and provide warmth.
These spooky beanies also cater to adults that want a gruesome look and children that want a suitable design with cute ears.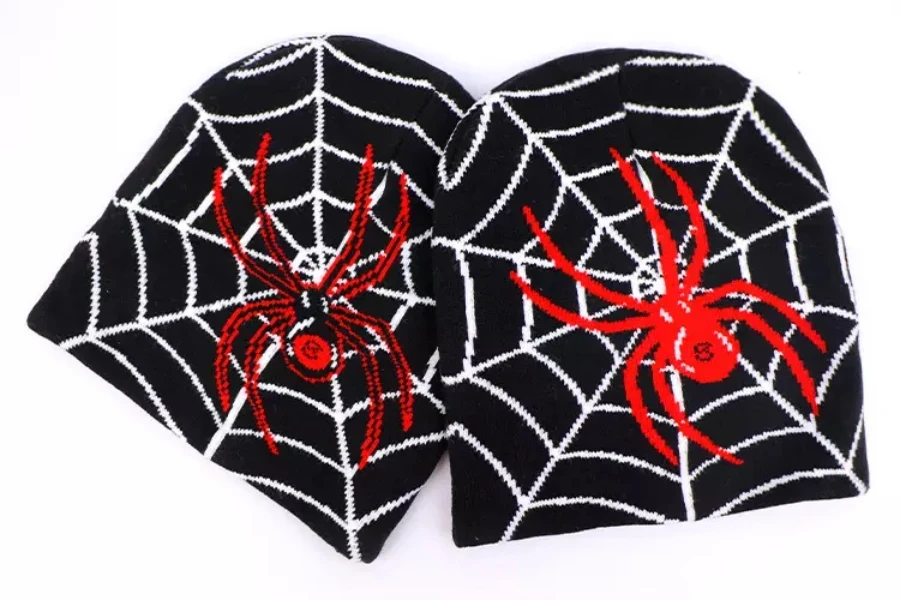 Themed knitted hats
Many consumers purchase themed knitted hats to get a mix of fun and function for Halloween dress up. The fun part is that these hats can take on different looks, from the classic beanie shape to more unique ones like a full-sized witches hat. The pumpkin-knitted beanies are ideal for consumers who want a more playful look.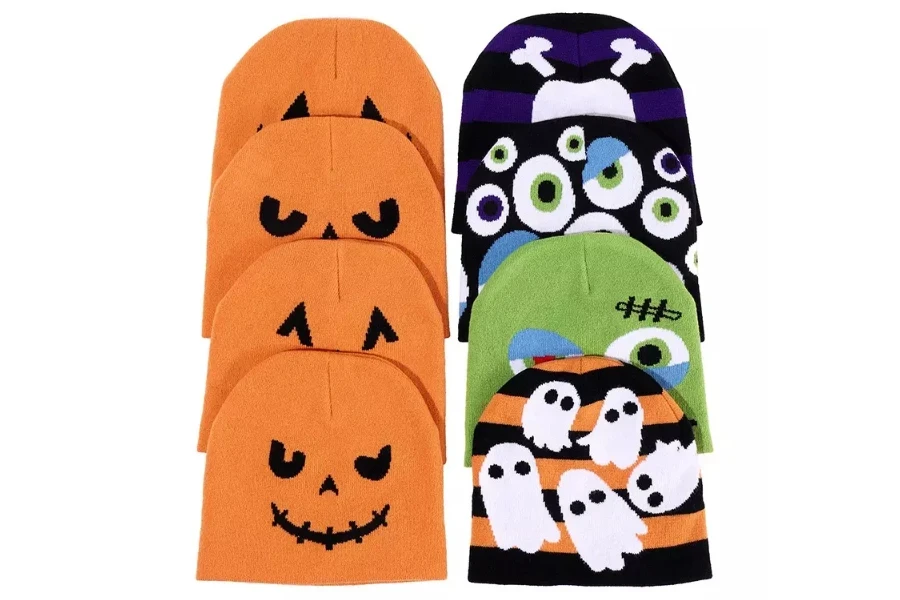 Wrapping up
Halloween is an exciting time of the year for many consumers. And as the weather transitions to lower temperatures, consumers are looking to buy winter hats for Halloween dress up. Some of the most trendy winter hats that are profitable for Halloween are the 3 hole ski masks, motorcycle balaclavas, crochet hats, spooky beanies, and themed knitted hats.
Was this article helpful?