The need for supreme comfort and casual suiting has inspired workwear through smart silhouettes and fresh and cozy fabrics.
Men's cozy sartorial designs are inspired by workwear culture focusing on a casual and comfy approach, a key trend in men's fashion.
The pandemic has inspired new men's sartorial trends due to lockdowns, which increased the need to combine work and casual wear. This article explores five appealing men's cozy sartorial trends that fashion retailers can leverage for increased sales in the A/W 23/24 season.
Table of Contents
What are the stats of the men's apparel market?
5 appealing men's cozy sartorial trends rocking 23/24
Final thoughts
What are the stats of the men's apparel market?
According to Grand View Research, the men's apparel market will hit a US$ 741.2 billion value by 2025, exhibiting a compound annual growth rate (CAGR) of 6.3%.
Growing consciousness of the importance of personal grooming among adults due to fashion campaigns on social media such as Instagram and TikTok is driving growth in the market.
The rise of the internet and e-commerce has made global brands available worldwide, increasing market uptake. Interestingly, their growing regional purchasing power is making China and India the key target markets for men's wear.
5 appealing men's cozy sartorial trends rocking 23/24
Pull-on pleated trousers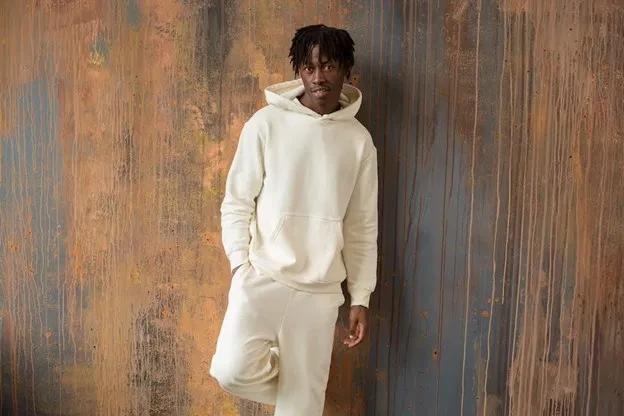 Men's pull-on pleated trousers are popular for those who want a comfortable yet stylish pair of pants. They are made from various fabrics, such as cotton, wool, or a blend of materials, and come with elasticized waistbands.
One of the benefits of pull-on pleated trousers for men is their versatility. They can wear a button-up shirt for a formal event, or a t-shirt and sneakers for a casual look.
Men's pull-on pleated trousers can also be worn in various settings, from the office to a night out with friends.
Consider the fabric, color, and style when selecting a pair of men's pull-on pleated trousers. Darker colors like navy, black, or grey can be versatile and pair well with many tops. On the other hand, lighter colors like beige or khaki can be a good choice for a more casual look.
Patch pocket shacket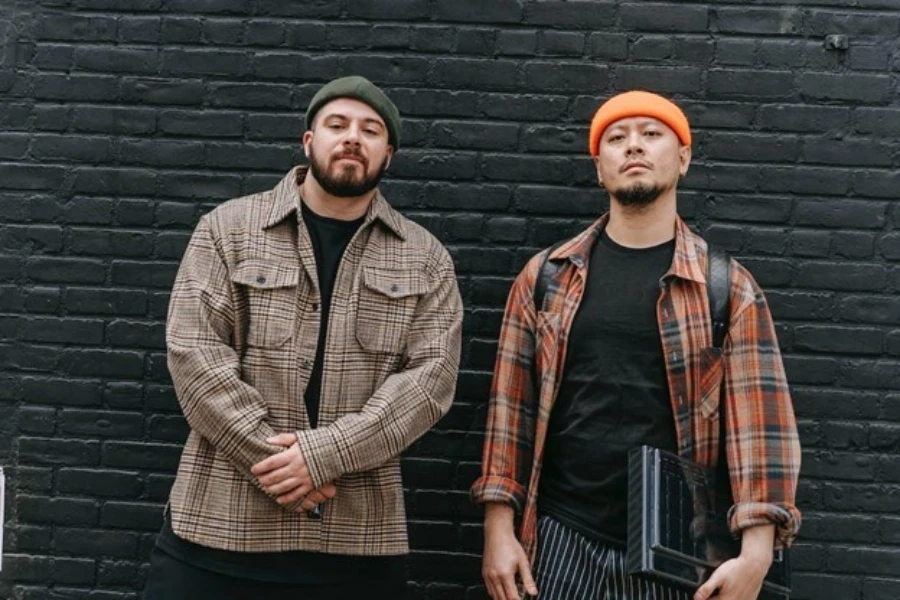 A patch pocket shacket is a hybrid garment that combines the design elements of a shirt and a jacket. It is designed with a shirt-like collar and front button closure but with thicker and more durable materials commonly used for jackets.
The "patch pockets" are sewn onto the outside of the garment, mainly on the chest and waist areas. The shacket can be a versatile addition to a wardrobe, suitable for various casual and semi-formal occasions.
It can be worn as an outer layer over a t-shirt or sweater or as a mid-layer under a coat or parka in colder weather. The patch pockets add visual interest to the garment and provide practical storage space for small items like keys, wallets, and phones.
Comfy collared knit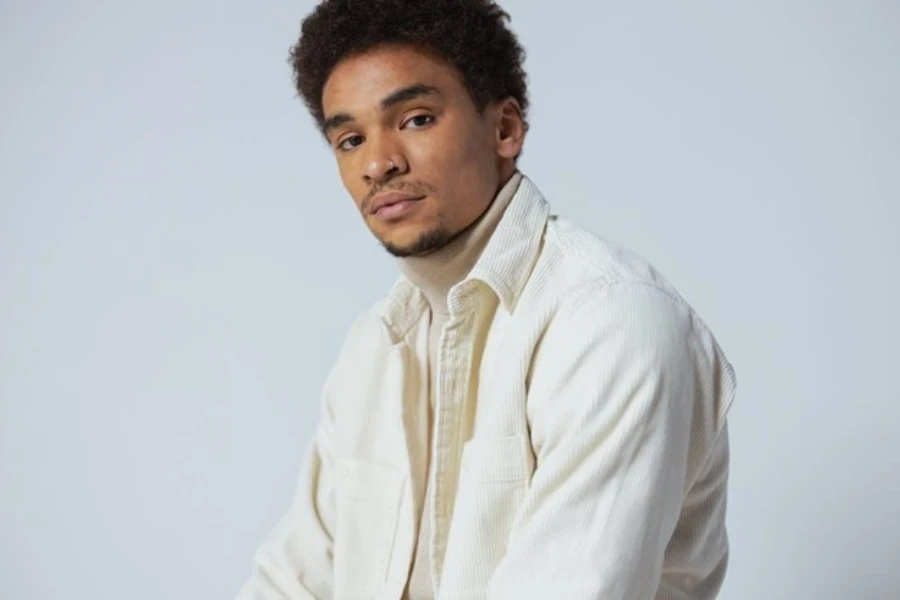 A men's comfy collared knit is a sweater that features a relaxed and comfortable fit with a collar made of soft and cozy knit material, such as cashmere or wool, that provides comfort and warmth.
The collar can come in different styles, such as a buttoned mock neck or classic crew neck. These sweaters are worn in diverse settings, from casual to semi-formal.
It can be paired with jeans and sneakers for a laid-back look or dressed in slacks and dress shoes for a more polished appearance.
The comfy collared knit is a versatile wardrobe staple worn throughout the fall and winter, providing both style and comfort.
Reversible fleece gilet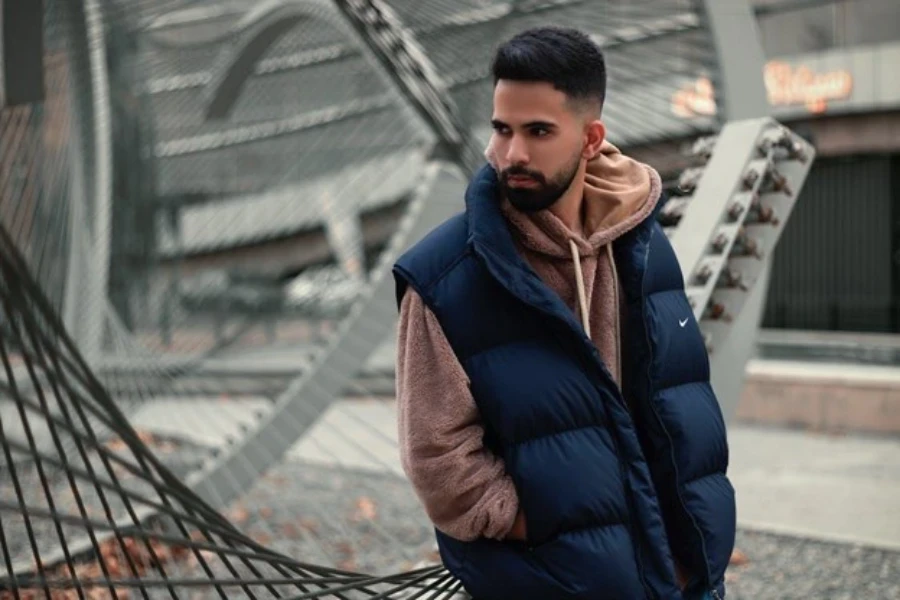 A men's reversible fleece gilet is a sleeveless garment worn as an outer layer for added warmth. It is made from a soft, plush fleece material to insulate the body and provide comfort.
The gilet is reversible, which means it can be worn on either side, offering two different color options or styles. The gilet is often designed with a full-length zipper or snap buttons for easy closure and features pockets on both sides for convenience.
It can be worn as a standalone garment on milder days or layered under a jacket or coat for warmth in colder weather. The reversible feature of the gilet makes it a versatile addition to any wardrobe.
It can be worn casually with jeans or dressed up with chinos and a shirt, depending on the occasion. The soft fleece material provides warmth and comfort, making it an excellent choice for strolls and outdoor activities.
Boxy blazer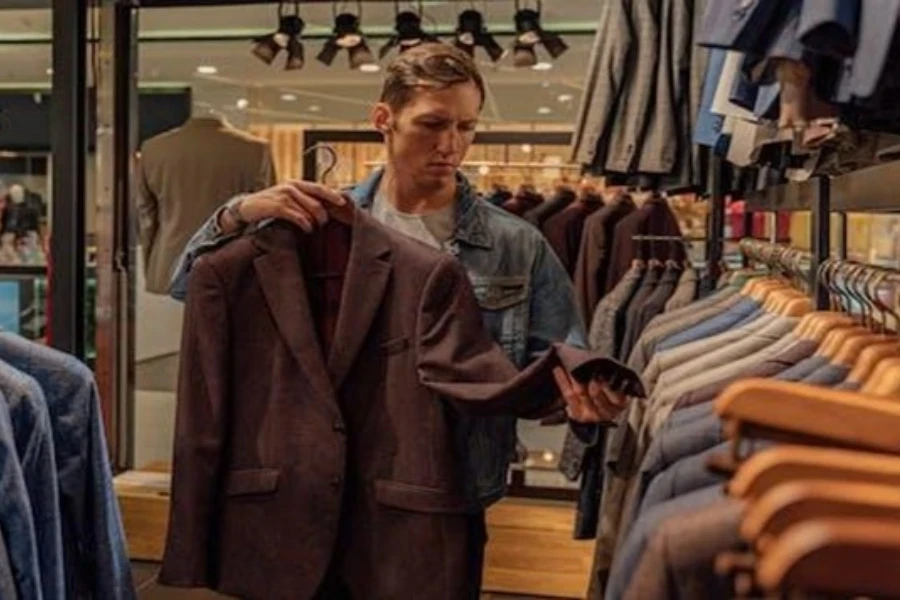 A men's boxy blazer is a type of jacket with a loose, relaxed fit and a boxy silhouette that is often slightly oversized. It features a single or double-breasted button front closure notched lapel.
Thicker and sturdier materials, such as wool or tweed, give structure and durability to the boxy blazer. It is a versatile piece worn in formal and casual settings.
Boxy blazers are paired with tailored trousers for a more traditional look or worn with jeans and a t-shirt for a casual yet stylish outfit. The boxy silhouette provides a modern and fashion-forward touch to any outfit.
Regarding accessorizing, a simple shirt and a tie or a statement necklace can complement the oversized silhouette of the boxy blazer. This blazer style is also popular in neutral colors, such as black, navy, and gray, and bold colors and patterns for a more daring look.
Final thoughts
Men's apparel trends are evolving, and cozy sartorial trends are gaining traction in the fashion industry. Wearability and comfort are key priorities for cozy sartorial designs.
The integration of tactile textures in sartorial designs to promote calm and wellness recreates a cocooning feel and helps in setting a connection with the consumers. Cozy sartorial trends will dominate men's fashion in A/W 23/24.
Was this article helpful?