As the cool winds of fall and the cozy charm of winter approach, there's something special about the role of shoes in our lives. They're more than just practical; they become essential to our style and self-expression during the changing seasons. They keep our feet warm and shielded from the cold, and the perfect pair of shoes can also transform our entire look, reflecting our fashion taste to the world.
So get ready to discover a collection of stylish and comfortable footwear that will set your inventory apart. Let's explore the fashion trends that blend warmth and charm, ensuring you make a fashion statement wherever you go.
Table of Contents
Market outlook for footwear
Top 10 women's shoes for fall/winter 2023
Stay updated on trends in women's footwear
Market outlook for footwear
The footwear market is experiencing remarkable growth, driven by innovative designs, sustainable materials, and increasing consumer demand for comfort and style. Experts reveal that the global footwear market had an estimated value of US$ 387.74 billion in 2022 and is expected to grow at a compound annual growth rate (CAGR) of 4.3% from 2023 to 2030.
Women have been fascinated with shoes for ages, seeing them as more than just accessories but a way to express themselves and feel empowered. This age-old obsession drives the quest for trendy footwear as women seek that perfect pair that reflects their individuality and boosts their confidence.
With many stylish options available today, from pointy toes to jellies, women are spoiled for choice. The evolving trends cater to diverse tastes, but the bond between women and their shoes remains timeless. Let's embark on a fashion journey with the top ten trending shoes you should purchase for the upcoming season.
Top 10 women's shoes for fall/winter 2023
Pointy toes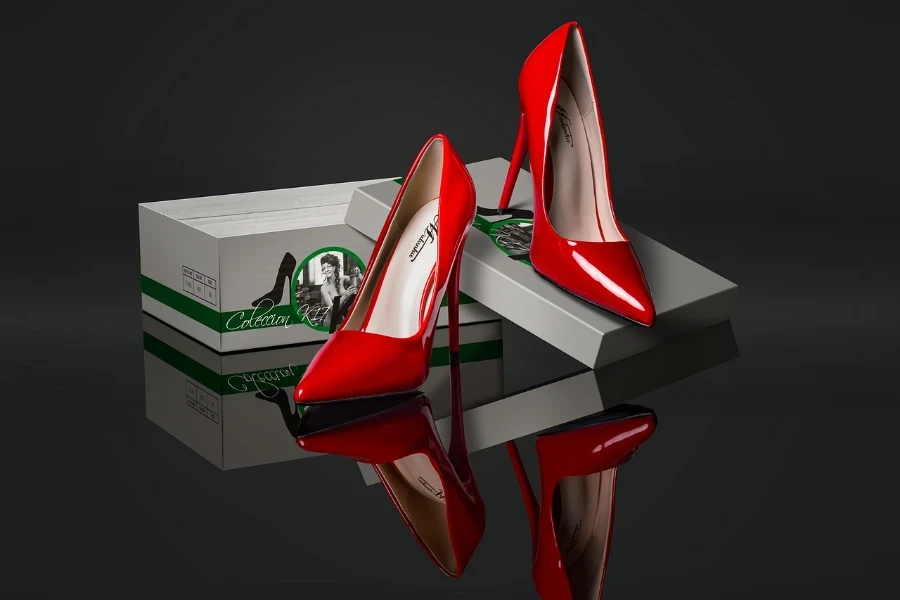 Pointy-toes were everywhere during the Paris Fashion Week Fall/Winter '23. Prada took the lead with a line of leather shoes decorated with folds that mimicked origami ones. The shoes were built with a built-in toe box that is only visible from the side to demonstrate point elongation and unevenness.
During fall, the weather can be unpredictable, and pointy-toe shoes often provide better protection from rain or chilly winds than open-toe alternatives. They offer more coverage and warmth while keeping your look chic and fashionable.
Stilettos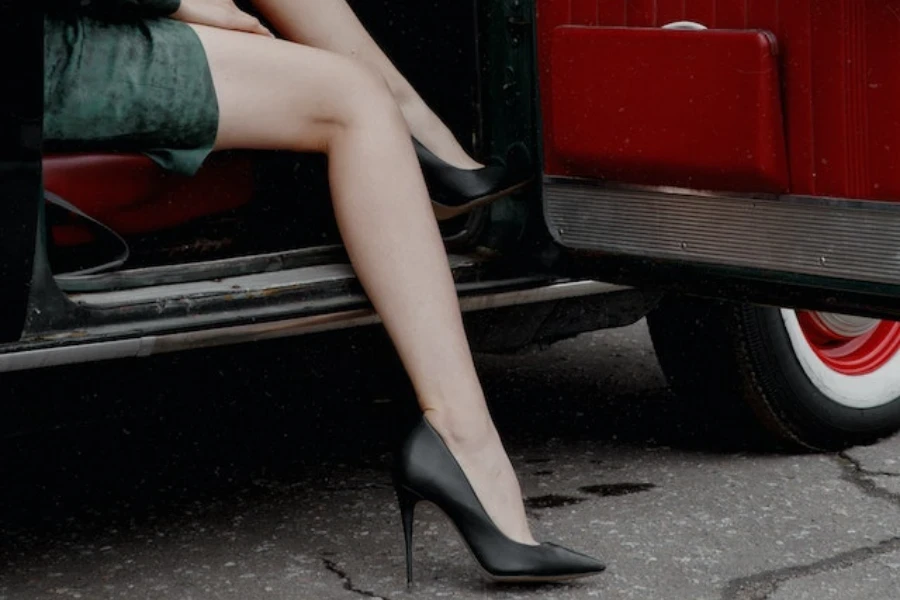 If the fall and winter '23 runways are any indication, pedestal platforms and delicately curved heels might be a thing of the past. The stiletto heel also appeared in what seemed to be a quest for a sober, modest, and recession-proof uniform of grays, blacks, and precisely cut suits.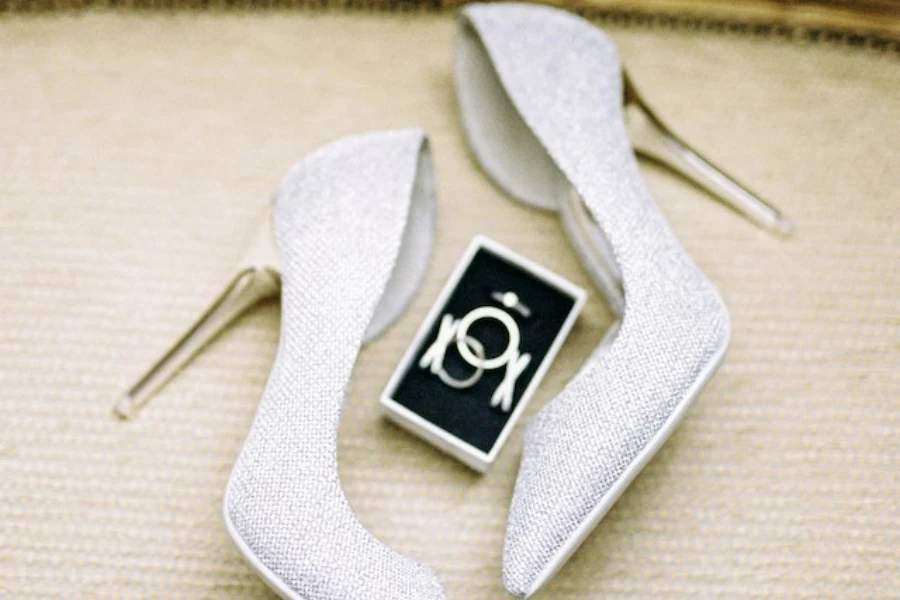 Givenchy always kept its stride in doing the stiletto heel and even succeeded in adding some nuance and color on the move. Even the Saint Laurent metal stiletto is set to become a benchmark and source of inspiration.
Mary-Janes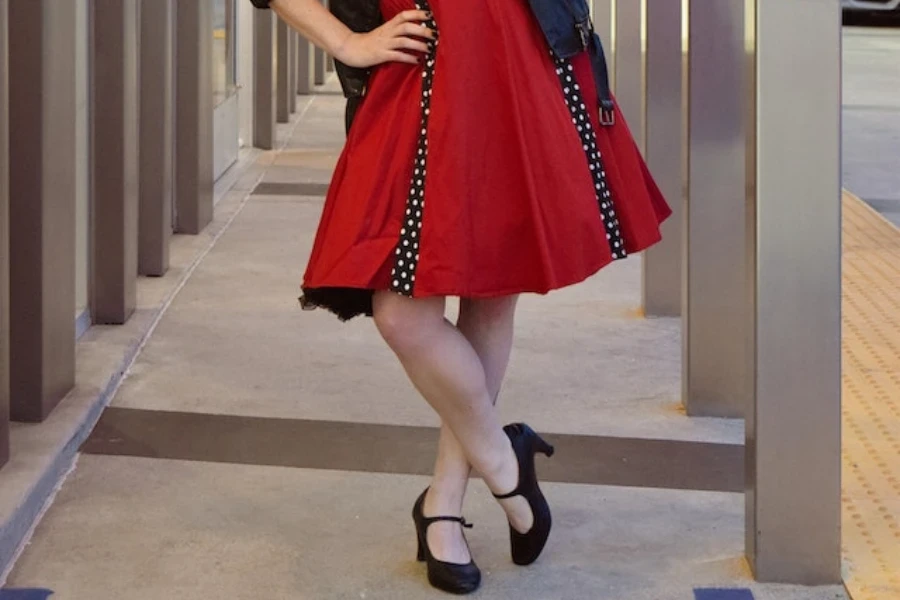 The famous Mary Jane style has been a mainstay of the fashion world. They seamlessly combine comfort and style with their classic design, which includes a rounded toe, a low-cut vamp, and a strap across the instep. Early in the 20th century, Mary Janes were made with little girls in mind, but today, ladies of different ages can wear them.
A style from 2008 which became a vital footwear for Beyonce while the celebrity was on tour that year, reemerged. Christian Dior also showcased the style, with the former presenting a pair of mint green patent leather low-block heels to the latter having a retro take on this classic.
Mary-Janes are ideal for the fall and winter seasons for superficial reasons. Firstly, their closed design provides better protection from the cold, keeping your feet snug and warm. Secondly, the strap across the instep adds extra security, preventing slipping and providing comfort during slippery conditions.
Slouchy boots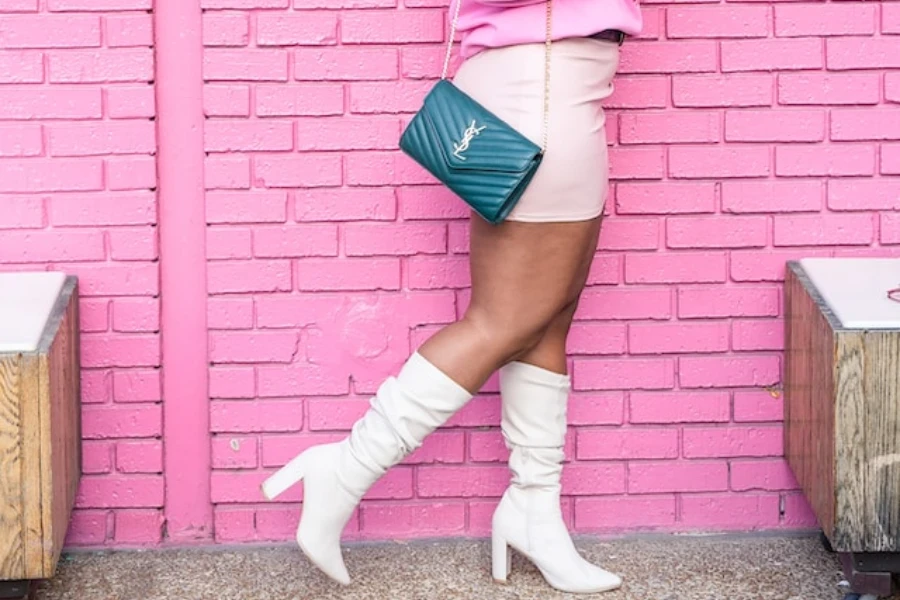 For fall/winter '23, ready-to-wear silhouettes may have become more defined overall, but there was a little more room on the boot front. The runways were covered in slouchy boots, from Y/Project to Loewe, with the latter making a pair of boots with shafts resembling the waistband of a pair of leather pants, replete with buttons, rivets, as well as trompé-l'œil pockets with zero zippers.
The pair of boots from Y/Project stirs up memories of a crucial past collaboration with UGG that showcased slouchy shearling. Only this time, these boots were available in denim with buttons up and down.
Fuzzy heels
Phoebe Philo is returning to the fashion landscape come September, which probably informed the decision to showcase fuzzy shoes at the fall/winter 2023 shows.
Gucci may be waiting for Sabato De Sarno, the new creative director, to reveal his debut collection this September. Still, the brand always showed some notable footwear moments of the past.
Fuzzy heels are great for fall/winter because they provide warmth and comfort while adding a cozy and stylish touch to outfits.
Foldover boots
People need help predicting what foldover detailing could do for classic fall boots. But the fall winter '23 collections showcased several silhouettes similar to the Givenchy Shark Lock boot.
The foldover boot from Le Silla had a Western edge adorned with crystal fringe details down its side. Foldover boots are great for fall/winter because they offer versatility, allowing you to adjust their height for different outfits and providing extra warmth when needed.
Western boots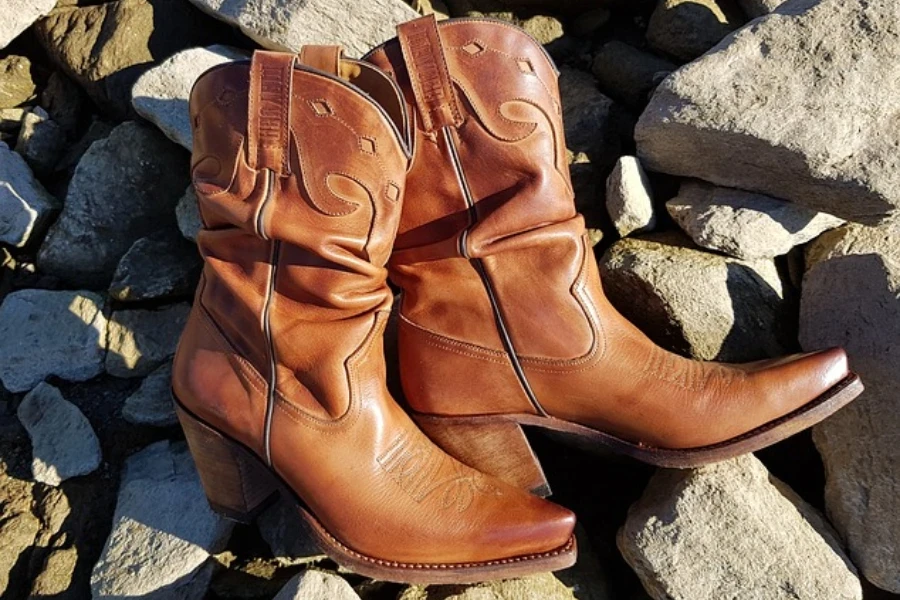 Western boots made a surprising summer '23 appearance, so its continued relevance in the fall/winter '23 is not shocking. These boots are more wearable with fall wardrobes, so you won't go wrong stocking up on this footwear.
For instance, the Cuban heeled boot from Giuseppe Zanotti came with just the right amount of bling that guarantees a rhinestone cowgirl moment. Western boots are great for use during fall/winter due to their durable construction, warm materials, and excellent traction, providing both style and functionality in cold weather.
Lug soles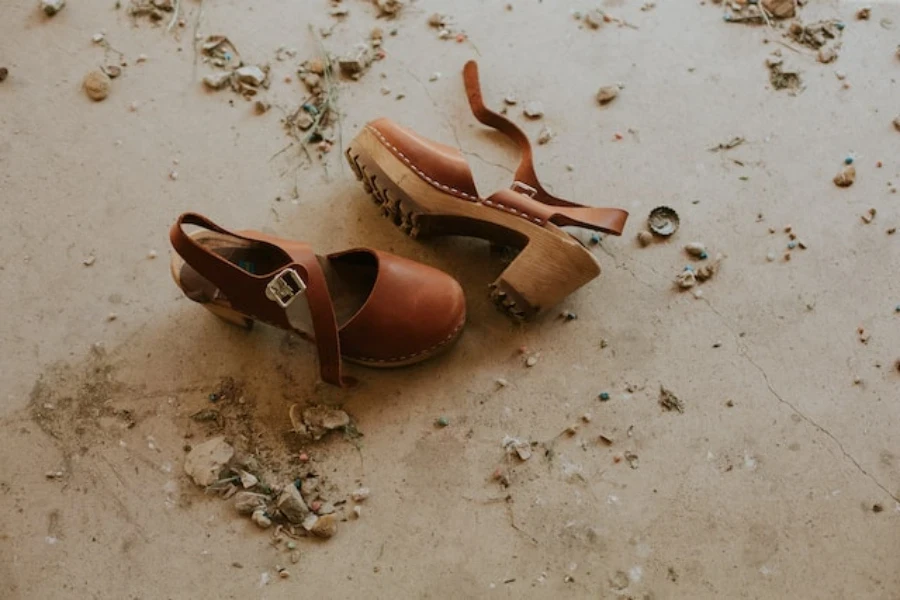 Lug soles stole the show during the fall 2022 season, and their popularity has extended that trend to 2023. What makes Lug soles unique is their availability in various colors and styles. They are fashionable footwear and super comfortable, arguably the most practical choice in colder weather. Lug soles are great for use during fall/winter because their deep, rugged treads offer superior traction and stability on slippery, uneven surfaces.
Combat boots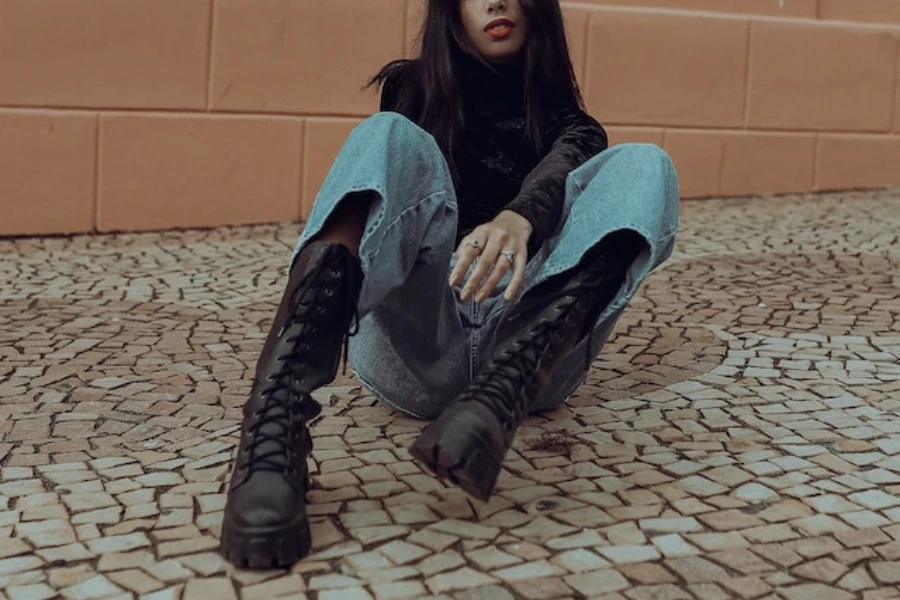 No one argues that combat boots perfectly blend fashion and function during winter. This functional and sturdy on-trend footwear makes the fall winter 2023 menu list. Experts reveal that many people wear combat boots with dresses and distressed jeans. Alison Bruhn, a wardrobe consultant, states that no one goes wrong with combat boots, whether your customers prefer glam style or desire Doc Martens options.
Jelly shoes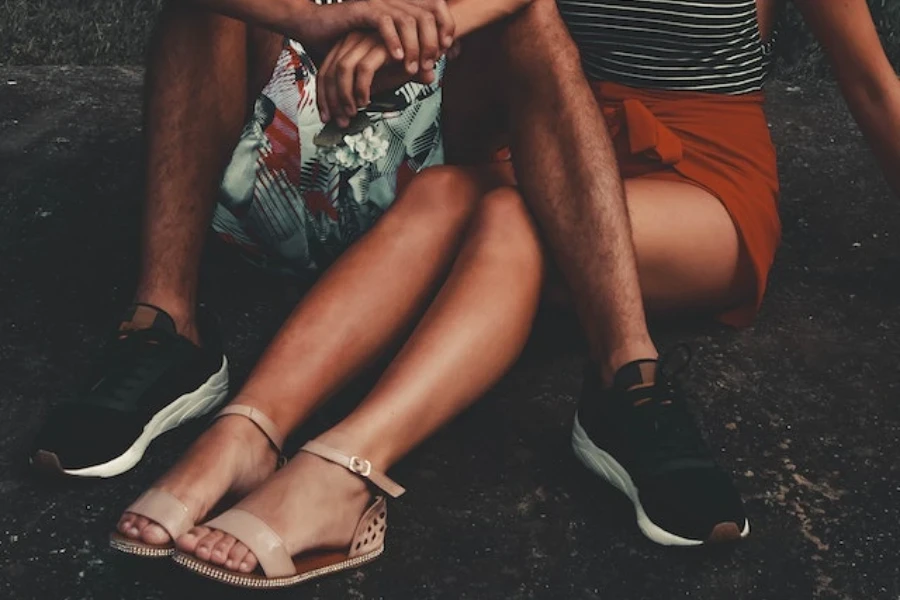 Everyone loves a fashion comeback, and one trend nobody saw coming was jelly shoes. These translucent, nostalgic shoes make a loud and vivid splash in the fashion scene with a Y2K flair.
The beauty of jelly shoes lies in their extra comfort, versatility, and affordability. Influencers and celebrities worldwide love jelly shoes and wear them proudly as they strut with flowy maxi dresses or rock them with oversized blazers and cropped jeans.
People will never go wrong wearing this beloved '90s icon that was once meant only for vacations and playgrounds as designers and brands give them a modern twist after breathing new life into the footwear.
Stay updated on trends in women's footwear
So, there you have it: the top ten trending fall/winter shoes for women in 2023.
Keeping up with rapidly changing fashion trends is in your best interest. Trendy women's footwear can help create buzz and attract lots of customers, which, in turn, enhances brand perception. The outcome? A significant boost in business success.
By offering sought-after and fashionable items, in this case, trendy women's footwear, you can easily capitalize on market demand and stay ahead of your competitors while increasing sales daily.
Trendy women's footwear and related products also engender customer loyalty and even provide countless opportunities for upselling. You can also maximize profits and stay ahead of trends by stocking up on the latest dresses to match your shoes now!
Was this article helpful?