You may think of the 80s as a decade you'd rather forget. (Gaudy, loud, outlandish makeup and clothes? No thanks.) But there were a few things the decade got right. And it's time to get on board before you miss out.
Artists and makeup companies are seeing a resurgence in 80s makeup trends that are better than ever. From bold brows to neon colors and muted lips, these 80s makeup trends are quickly coming back.
Read on to discover six 80s makeup trends that could positively affect your business.
Table of Contents
Why are the 80s making a comeback?
Six 80s makeup trends
Getting on board with 80s makeup trends
Why are the 80s making a comeback?
While each decade has its own particular style, fashion trends continue to be recycled every 20 to 30 years. Hence it's time for the 80s to make a comeback.
Individuals are turning to makeup for more than just a balancing skin tone but as a tool for self-expression. As the 80s are all about access, this allows individuals to play with bold colors and styles that better express their personalities.
The global market for cosmetics is currently estimated at $287.94 billion and is expected to grow to $415.29 billion by 2028 at a CAGR of 5%.
Six 80s makeup trends
From neon colors to bold brows, these makeup trends are resurfacing with a 21st-century spin. Read on to discover six key trends that are making a coming back in the current beauty industry.
1. Draped blush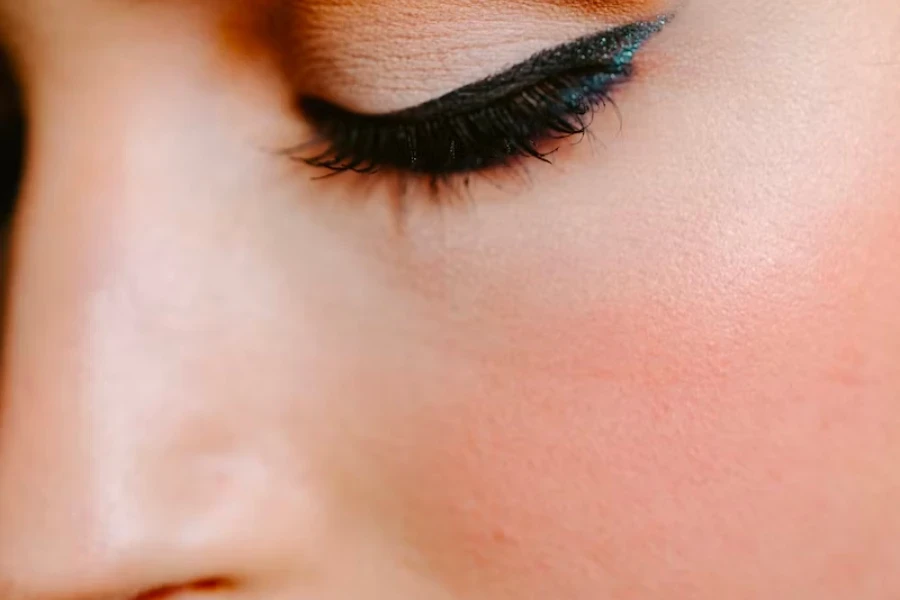 Draping is a technique where a color is added along the cheekbone. This is used to add a flushed pink color to the cheeks. While contouring has been all the rage for the last few years (where a bronzer is added below the cheekbones), drastic blush strokes are making a comeback.
As 80s makeup trends continue to resurface, blush is increasing in popularity. Sales have increased by 17%, with cream blush sales increasing by 82%.
In-demand products include vegan pigmented blush, cream blush, and eco-friendly blush brushes.
2. Multi-color eyeshadow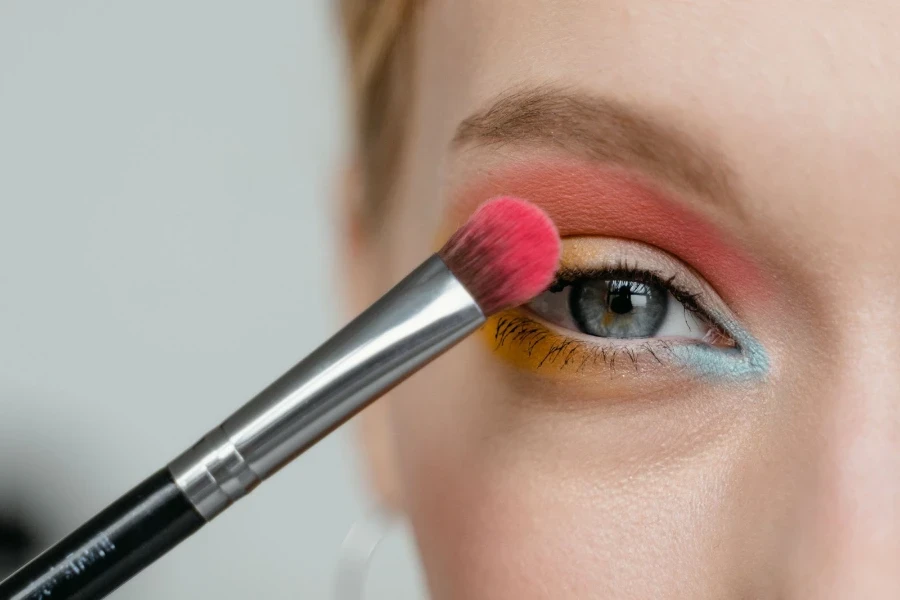 Bright multi-color eyeshadow is an essential staple of the 80s. This trend is making a bold comeback but with a modern twist. Consumers gravitate towards rich and saturated colors that truly make a statement.
Palettes with bright metallic colors that allow creativity have become increasingly popular.
The overall demand for eye shadow is expected to surpass $5.2 billion by 2031, representing a CAGR of 6.8% from 2021.
3. Neon everything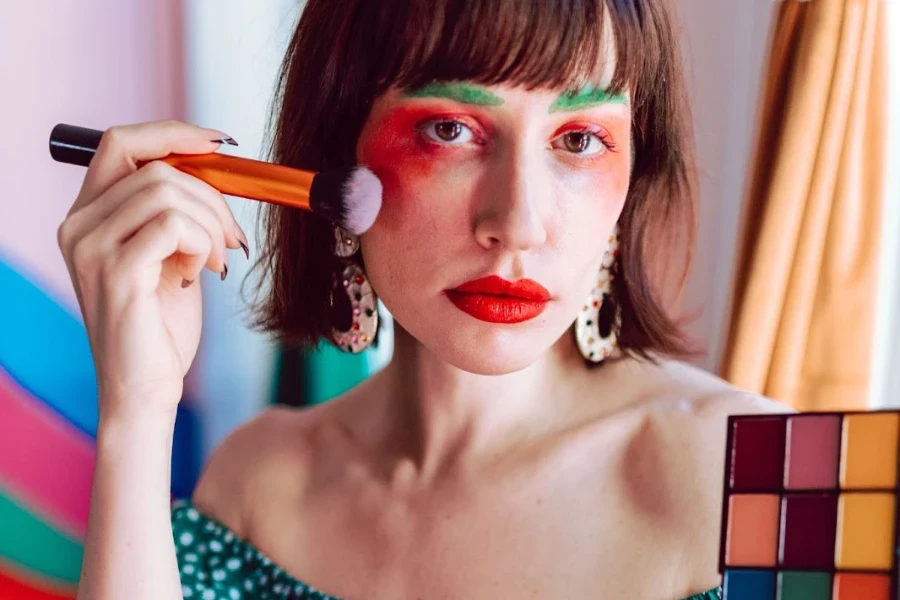 The 80s are all about bright and bold, and consumers look for neon colors to have fun with and express their creative side.
This includes neon eyeliner, fluorescent eyeshadow, and bright lip colors. Current trending techniques are the neon yellow siren eye, neon cat eye, and neon pink lipstick.
4. Muted lip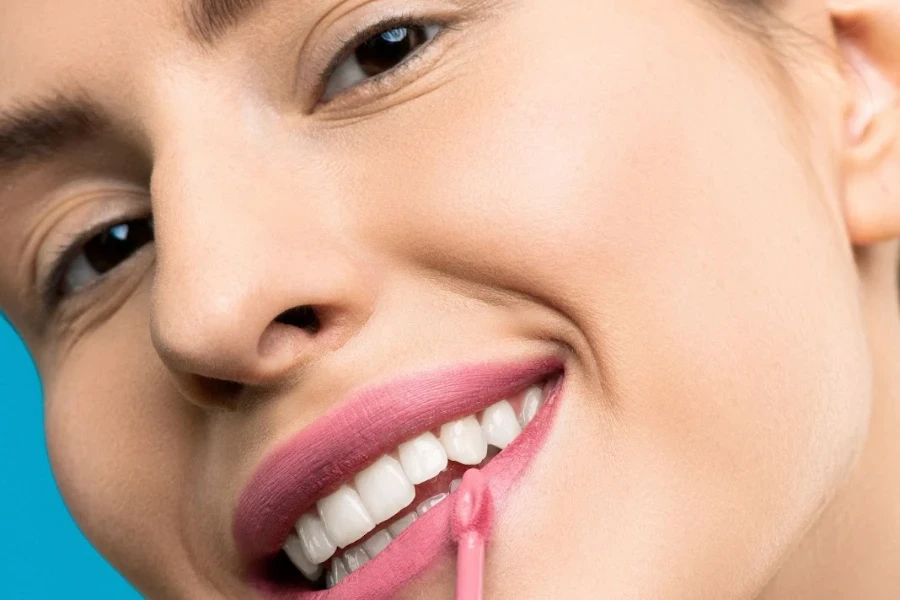 The muted lip is a simple yet sophisticated style. This is often achieved with light pink or nude lipstick. Glosses and finishes are also staples that help to achieve this look.
This trend has become increasingly popular in the last few years thanks to Kylie Jenner and her cosmetic trends with dozens of muted shades.
This is a significant trend to pay attention to as lipstick sales are currently up 20%.
5. Bold brows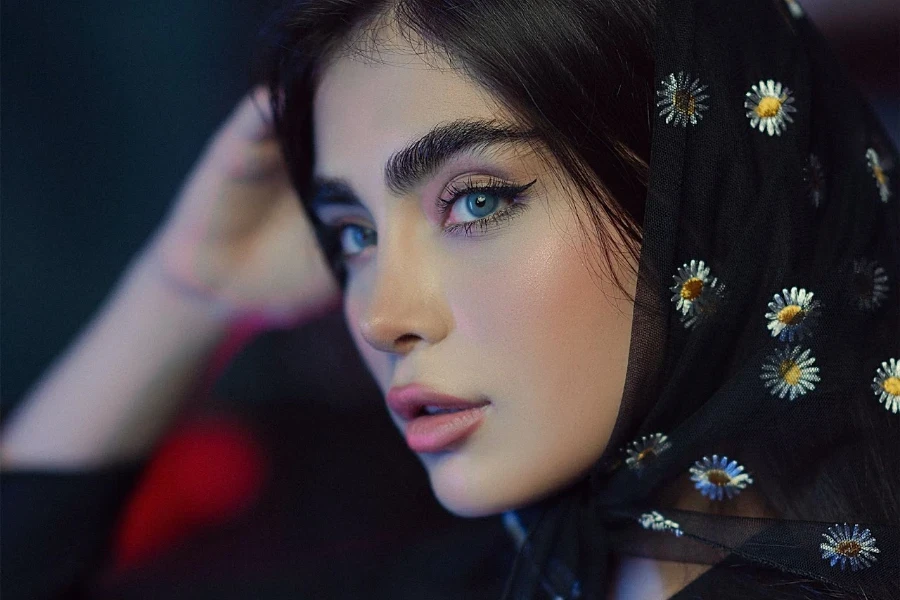 Skinny eyebrows are a thing of the past. 80s makeup trends are all about big and bold. Consumers are interested in eyebrow pencils that will help them achieve a thick powdered brow.
Styling gels have also become a hot commodity as they help to achieve the ideal look, keep the brows in place, and increase the longevity of the eyebrow color.
The global eyebrow pencils market is projected to reach $1.5 billion by 2028. This is not accounting for gels, powders, and other brow cosmetics but specifically waterproof and non-waterproof eyebrow pencils.
6. Heavy eyeliner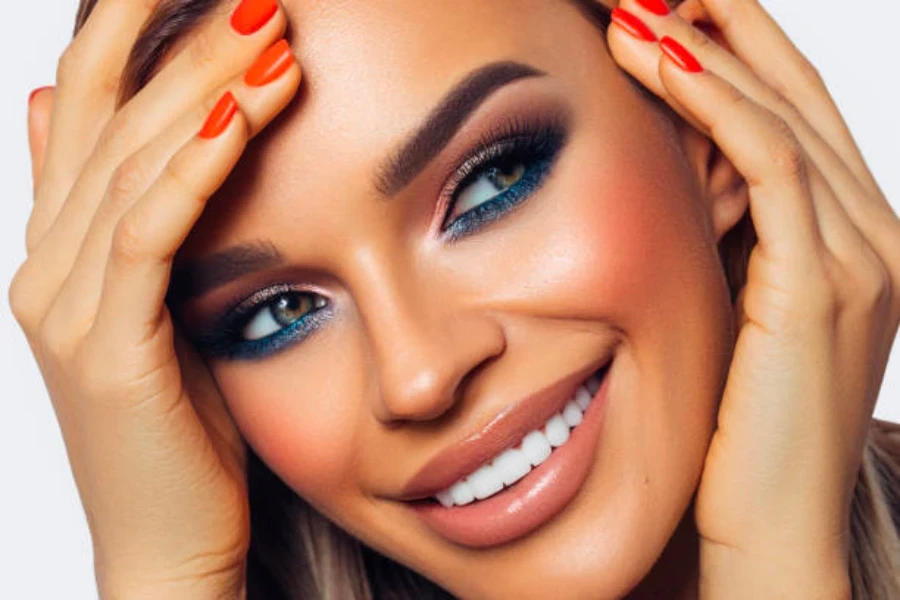 The 80s was all about standing out, and eyeliners that created a statement were all the range. This smudged and smokey look is making its way back into the makeup bags of many consumers.
The most popular products used to achieve this look are gel liners and satin crayons. While black has been the go-to for liners, bright colors and browns have increased in popularity.
Getting on board with 80s makeup trends
It is time for us to embrace the 80s and let it make a comeback. Staying current in the ever-evolving makeup industry is what will set your business aside from the rest.
If you're looking to stay ahead of the curve and set your business up for success, these six 80s makeup trends will help your business to stay relevant.
Was this article helpful?